Dumplings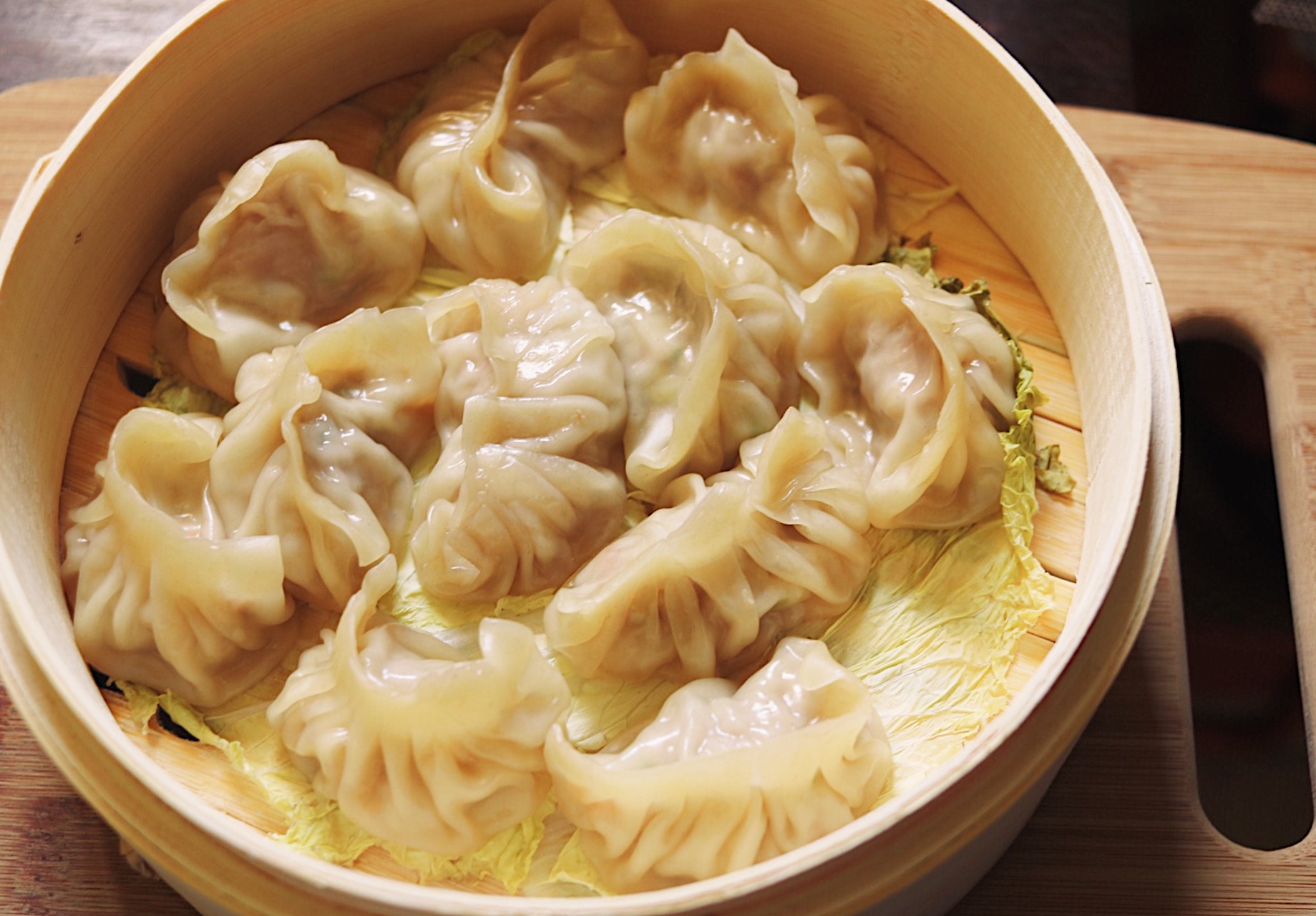 I had been wanting to make homemade dumplings for the longest time and decided this was a good weekend to do so. I have to say, this was easier than I had initially imaged. Some of my favorite dumplings contain shrimp or pork, so I decided to go for a shrimp AND pork combo. I mixed all the ingredients together and let the flavors marinate overnight. Then I put on one of my favorite movies (Star Wars: The Force Awakens) and started wrapping the dumplings into delicious pillows of amazingness. I then lined both layers of my bamboo steamer with Napa cabbage leaves (this is so the bamboo doesn't soak up all the flavors from the dumplings) and steamed the dumplings for 10 minutes. You will know the dumplings are done when they are translucent (as photographed above).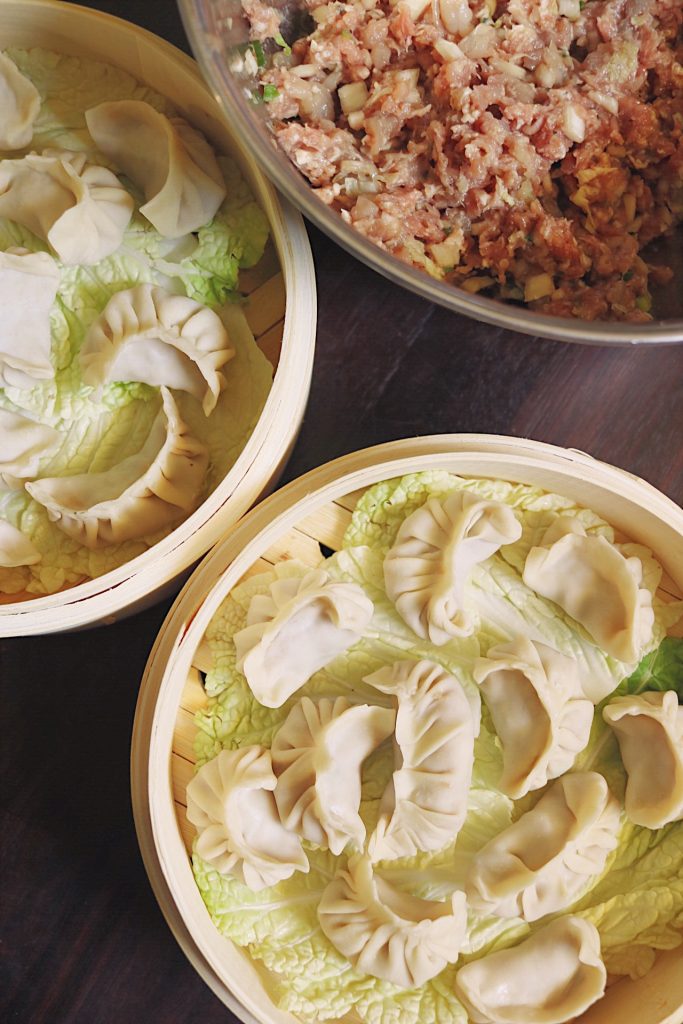 (NOTE: In addition to the ingredients listed below, I want to point out that I also added some finely sliced Napa cabbage into my dumpling mixture and just forgot to add it to my ingredient list.)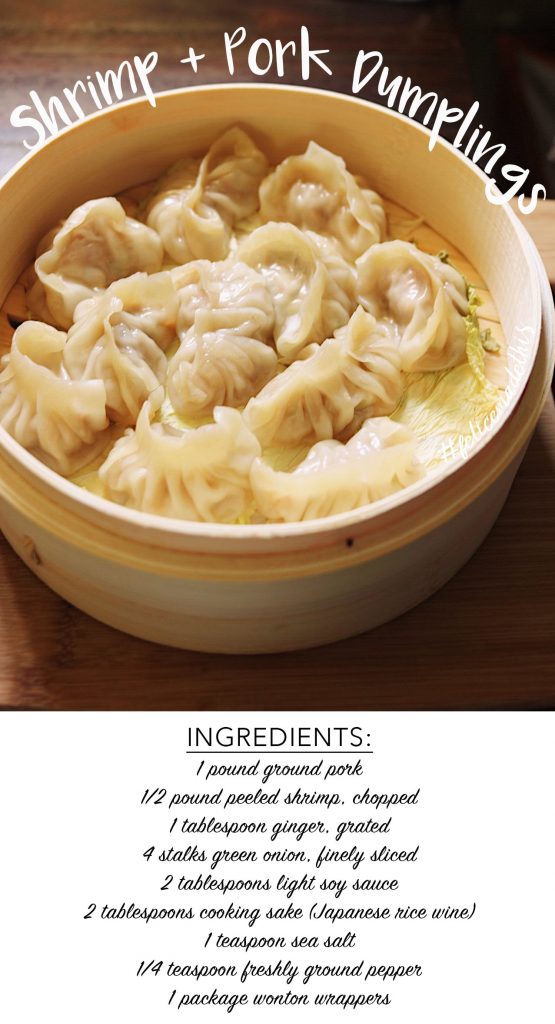 When you open the top of the steam basket and see that steam slowly rising, you will cry. Or.. maybe that was just me haha. I can't explain how happy I was that these turned out perfectly, on my first try too!
I served these with a dipping sauce that was a combination of low sodium soy sauce and a few drops of chili oil. SOOOOOO DELICIOUS! Lou commented that the dumplings tasted buttery. MMMM… I guess that is a good thing.
I made such a huge batch that I froze the rest of the dumplings and will steam them up the next time I have a craving.
Definitely give these a try and let me know how it works out for you!
---
---