Honey Ginger Soy Chicken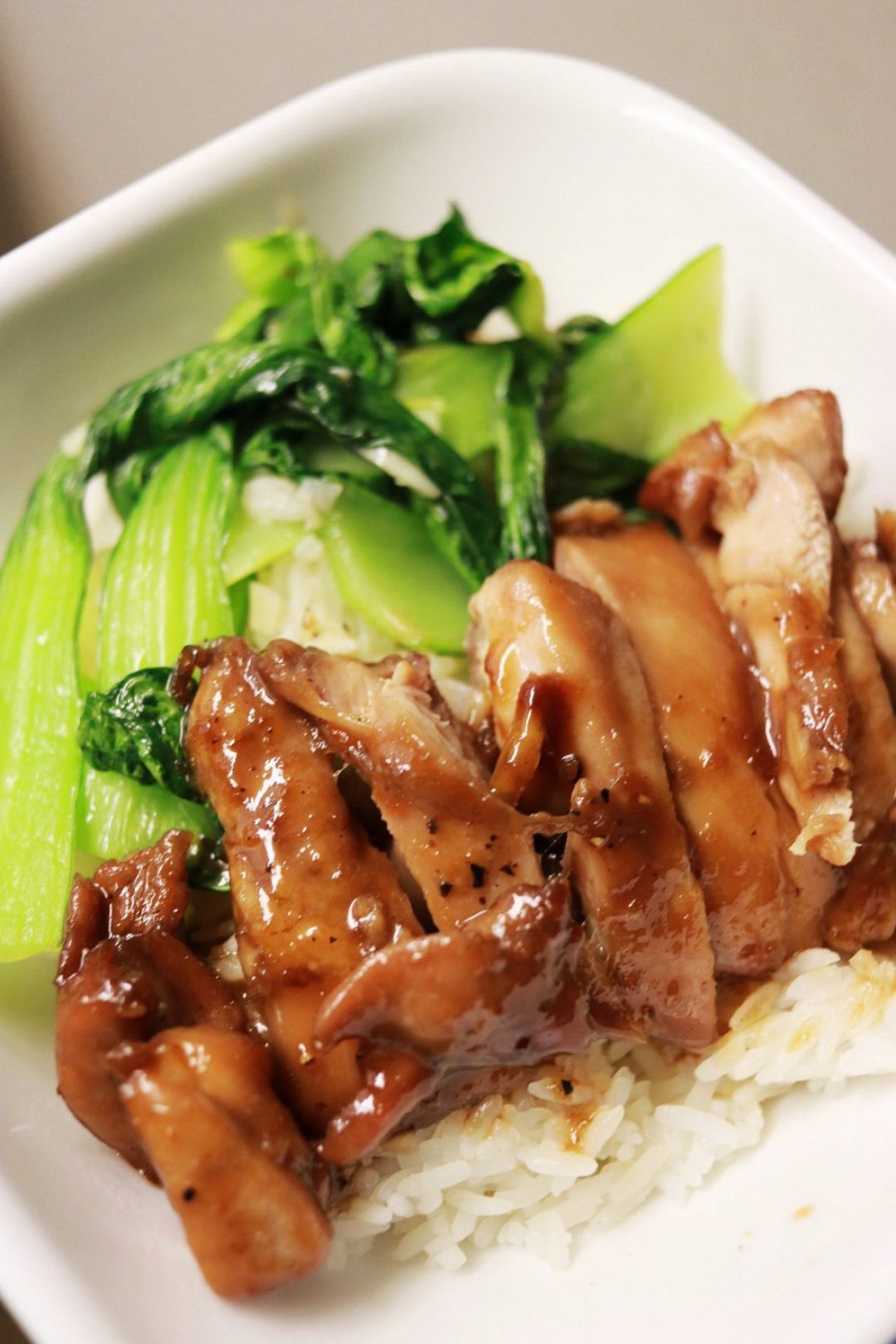 I tested out a new recipe tonight and it turned out delicious. I am not a huge teriyaki chicken fan but I wanted to do something like teriyaki but not teriyaki. Let me tell you, this saucy chicken dish is something I can (and probably will) eat all the time. It is not too salty, not too sweet, ALL YUMMY! Also, this dish is simple and not too time consuming to make.
Honey Ginger Soy Chicken
Course: Lunch, Dinner
Difficulty: Easy
Ingredients
6 boneless, skinless chicken thighs

3 tablespoons of honey

2 tablespoons low sodium soy sauce or Bragg's amino acids

1 tablespoon vegetable oil

2 cloves of garlic, grated

1 inch piece of ginger, grated

Fresh ground pepper
Directions
First, combine all the ingredients in a bowl, cover with plastic wrap, and let the chicken marinate for at least 30 minutes or overnight. I let it marinate for about 45 minutes tonight and the flavors soaked into the chicken meat nicely.
To cook the chicken, heat your pan to medium heat. Add the chicken and marinade into the pan and let the chicken cook thru on both sides. About 20-25 minutes depending on the thickness of the chicken thighs. During this time the marinade should start to thicken and become sticky. As the sauce thickens, brush the sauce onto the chicken to coat the meat.
Serve the chicken over hot steamy rice or steamed/sautéed/roasted vegetables or both.
---
---