Chamorro Red Rice (Instant Pot Recipe)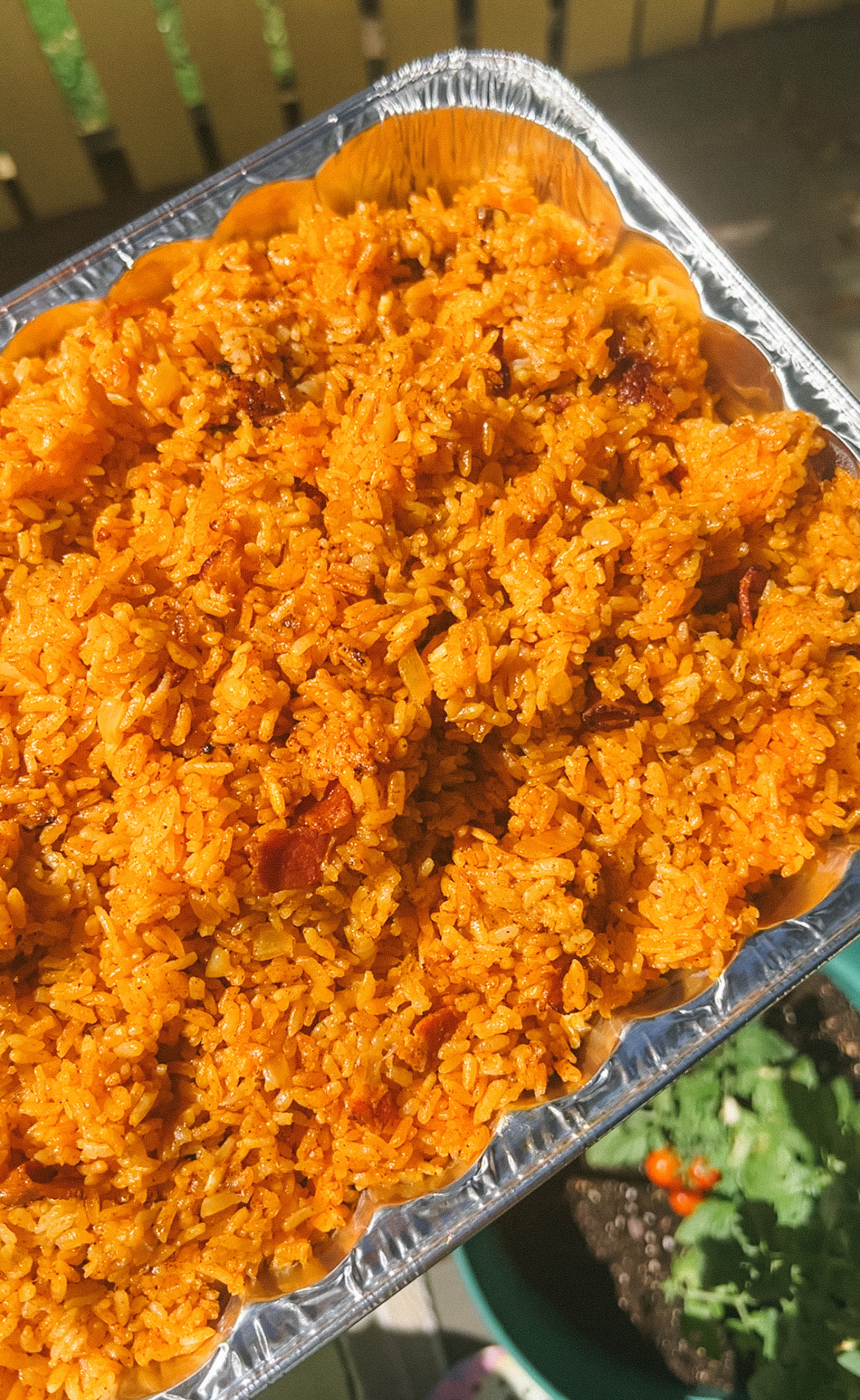 This is my version of an important part of any fiesta plate on Guam.
Chamorro Red Rice (Instant Pot)
Course: Lunch, Dinner
Cuisine: Chamorro, Guamanian
Difficulty: Easy
You can scale the recipe up or down depending on how many servings you need. The basic ratio is: equal amounts of bacon slices, water, and uncooked rice (i.e. 1 slice of bacon and 1 cup of water for every cup of uncooked rice)
Ingredients
1 medium onion, diced

1 Tablespoon neutral oil (i.e. canola or vegetable)

5 slices of bacon, chopped (you can omit the bacon if you choose to make this vegetarian)

5 cups medium grain rice, rinsed

1 Tablespoon annatto powder (if using Mama Sita's Annatto Powder – use the whole package 10g)

1 Tablespoon garlic powder

4 teaspoons Kosher salt

5 cups of water
Directions
Set Instant Pot to saute heat oil and cook bacon until crispy.
Add onions and saute until softened.
Add garlic powder and annatto powder.
Add the rice and mix everything.
Add water and salt, stir to combine.
Place the Instant Pot lid on, seal and set to Rice mode (12 minute cook time is the default).
Once the timer goes off, release the steam and carefully open the lid. Mix up rice and stir to combine.
Serve with Finadene and Chamorro BBQ!
---
---