Tinolang Manok – Filipino Chicken Tinola Instant Pot Recipe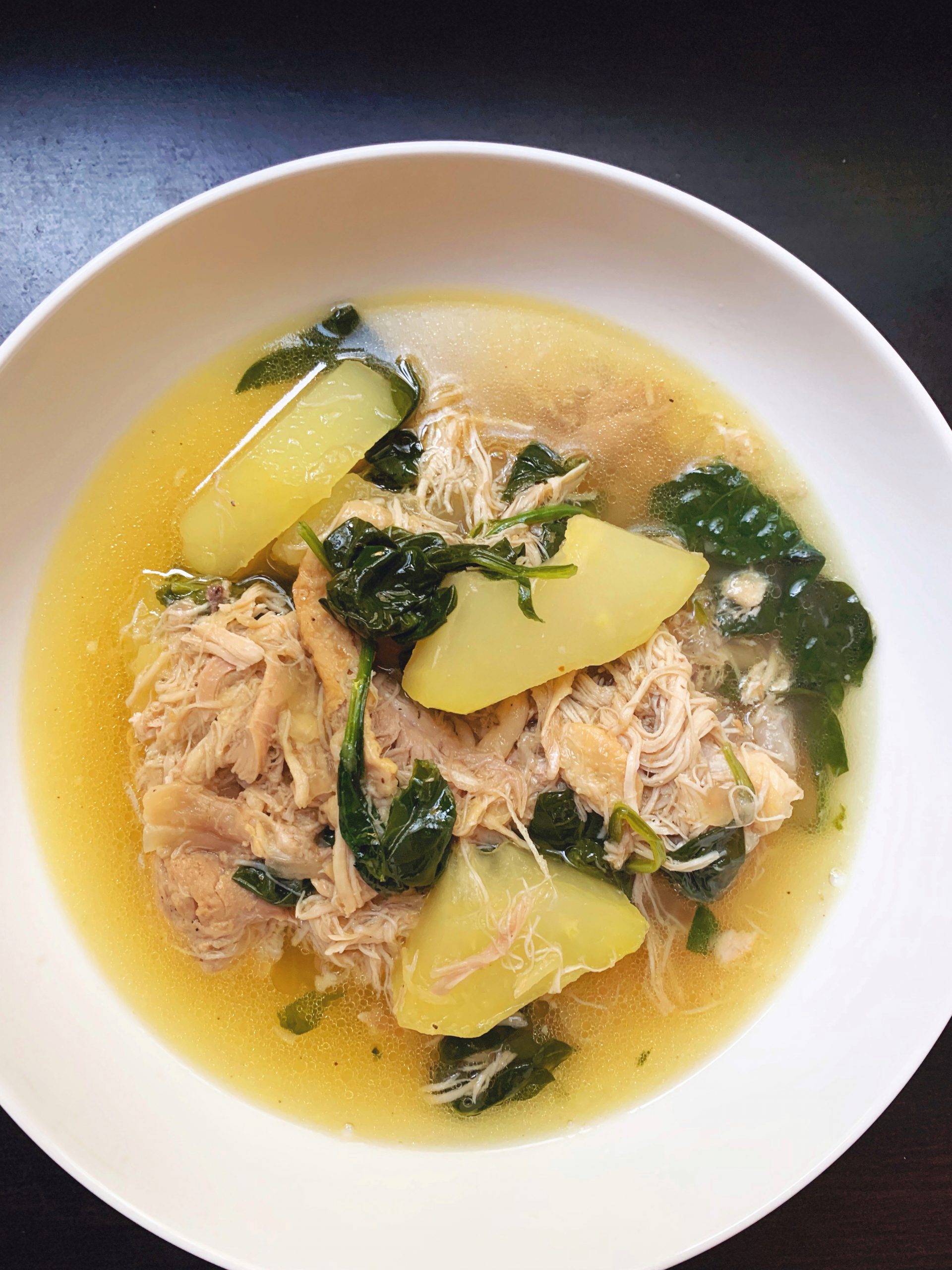 Tinolang Manok (aka Chicken Tinola) is chicken soup with a ginger flavored broth. Yes, I have previously shared this recipe HERE with you all but figured I should update it since I tested it out in my Instant Pot today. Once you prep all the ingredients, it takes less than 30 minutes to put this together which makes it a perfect weeknight meal.
Today I was able to find green papaya so I used that instead of chayote squash. To prep the papaya: I peeled the green papaya and sliced it in half lengthwise. I then seeded the fruit (it's a fruit right?) and sliced it into half moons.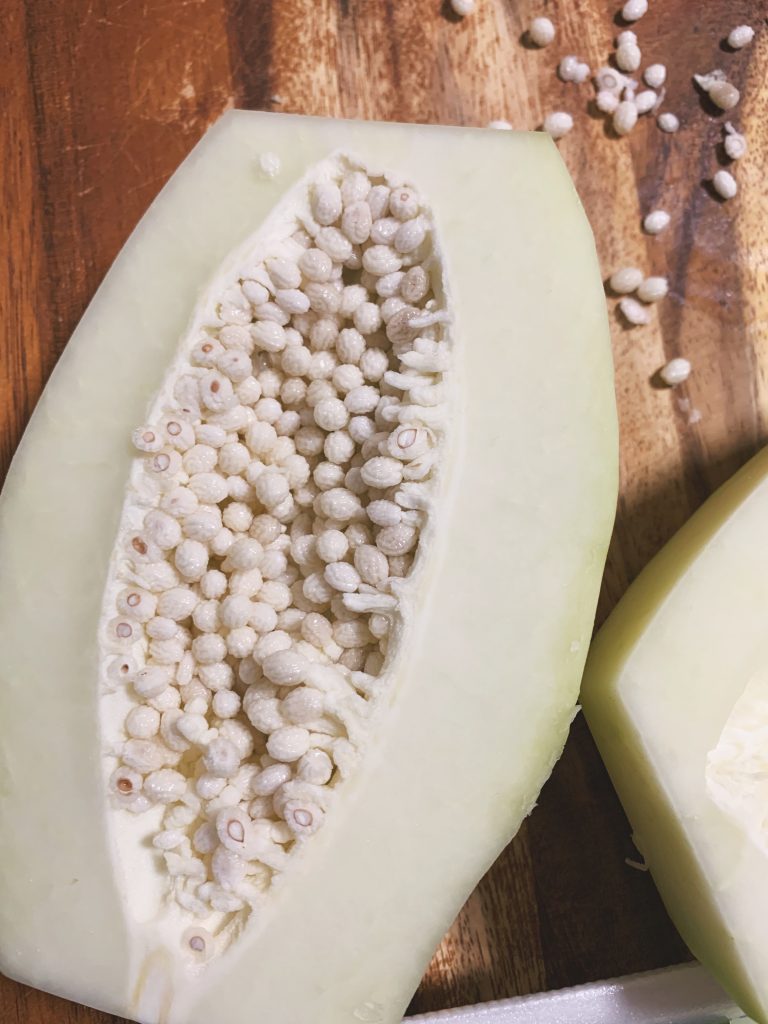 Here are a few other helpful tips when prepping all the ingredients: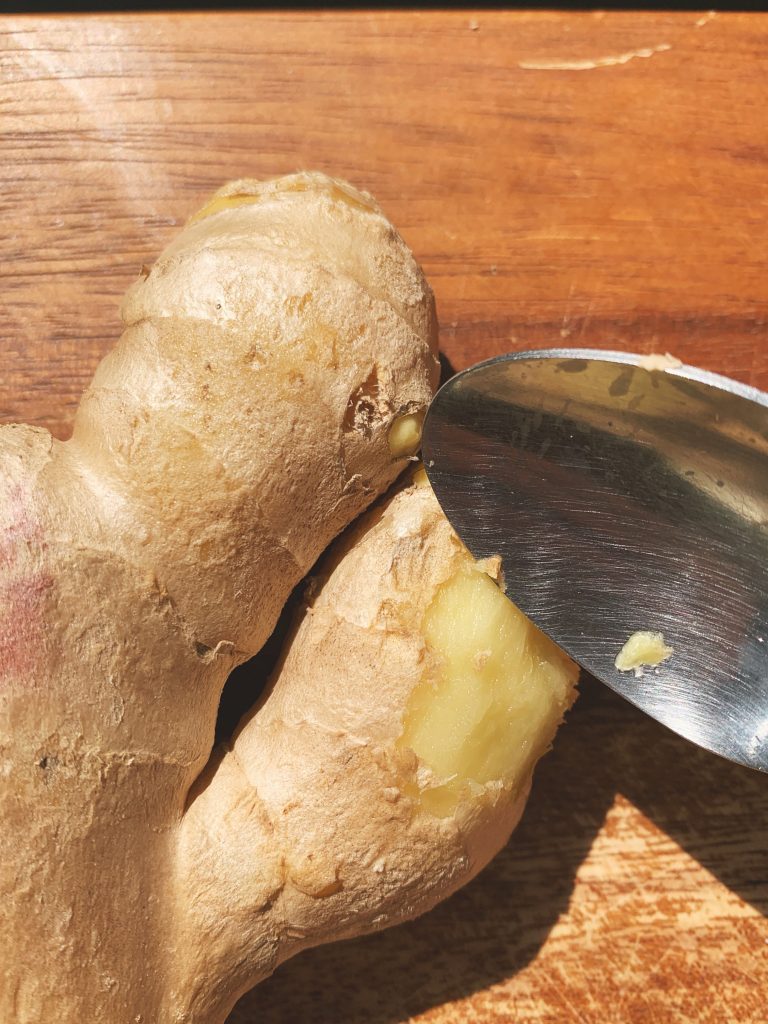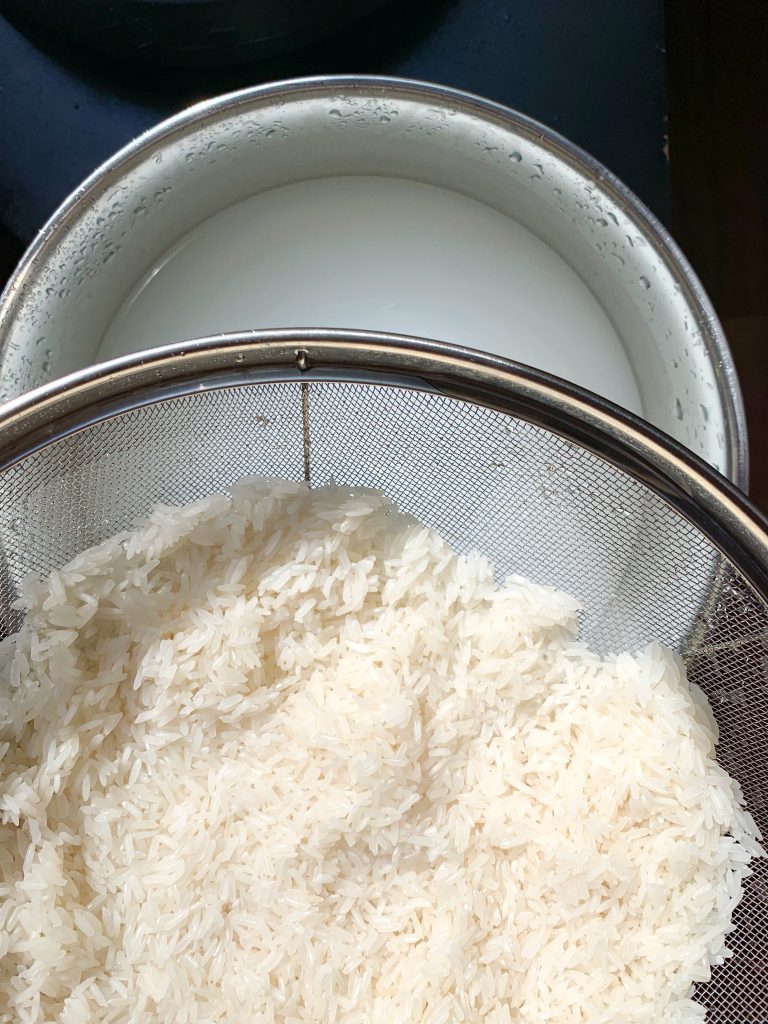 Here are some how-to prepare photos. Full recipe card is at the end of this post.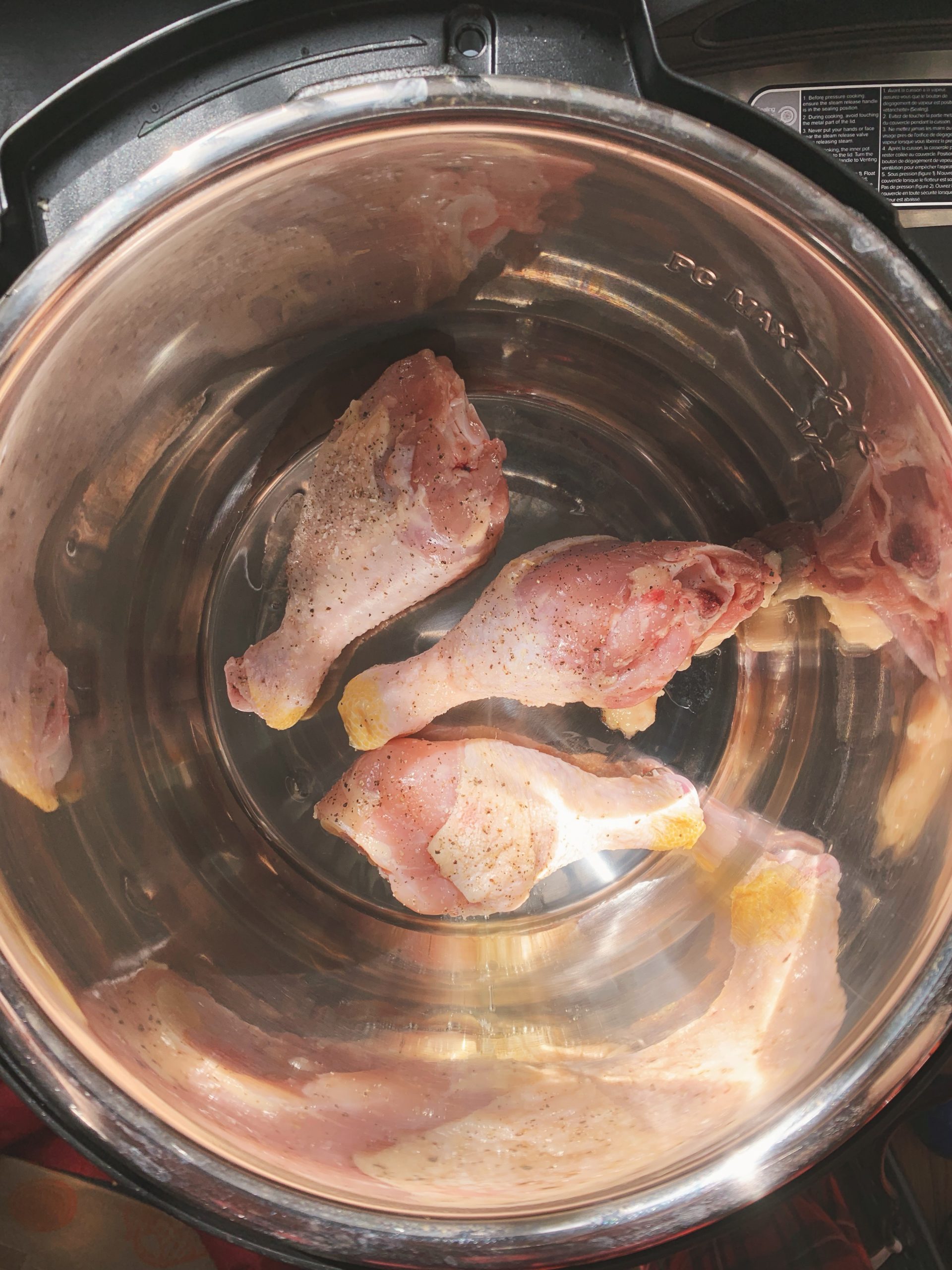 Hope you try this out. Let me know if you have any questions.
Tinolang Manok – Filipino Chicken Tinola Instant Pot Recipe
Course: Lunch, Dinner
Difficulty: Easy
Ingredients
3 to 4 bone-in chicken leg quarters or just chicken thighs or even a whole chicken chopped into pieces. (Really use whatever you have. I prefer bone-in dark meat due to the rich broth it creates.)

4.5 cups rice washing (Rice washing is literally what it sounds like, the liquid collected from washing rice. Usually this liquid is poured down the drain but what a waste! It adds such a unique flavor to this soup dish. Remember to save the rice washing when prepping your rice.)

1 small green papaya or 2 chayote squash – peeled, seeded and cut into wedges

4 garlic cloves, minced

1 medium sized onion, chopped

1 thumb ginger, cut into strips

2 Tablespoons fish sauce

2 cups spinach
Directions for instant pot
First set the Instant Pot to SAUTE and brown the chicken pieces. Salt and pepper the meat. Once all sides are browned (does not have to be cooked thoroughly) remove chicken and set a side.
Next soften the onions, garlic, and ginger and scrape off the brown bits from the bottom of the pot with a wooden spoon – that's flavor hiding there!
Add in about 4 cups of the rice washing liquid and cover and lock the pot and seal the valve. Set it to MEAT and pressure cook for 12 minutes.
After 12 minutes release the pressure and open up the pot to add in the green papaya. Set to SAUTE and allow to boil until the green papaya becomes fork tender. Add in fish sauce.
Turn off the Instant Pot and add in baby spinach leaves until they wilt. Serve with rice.
---
---