Fresh Pasta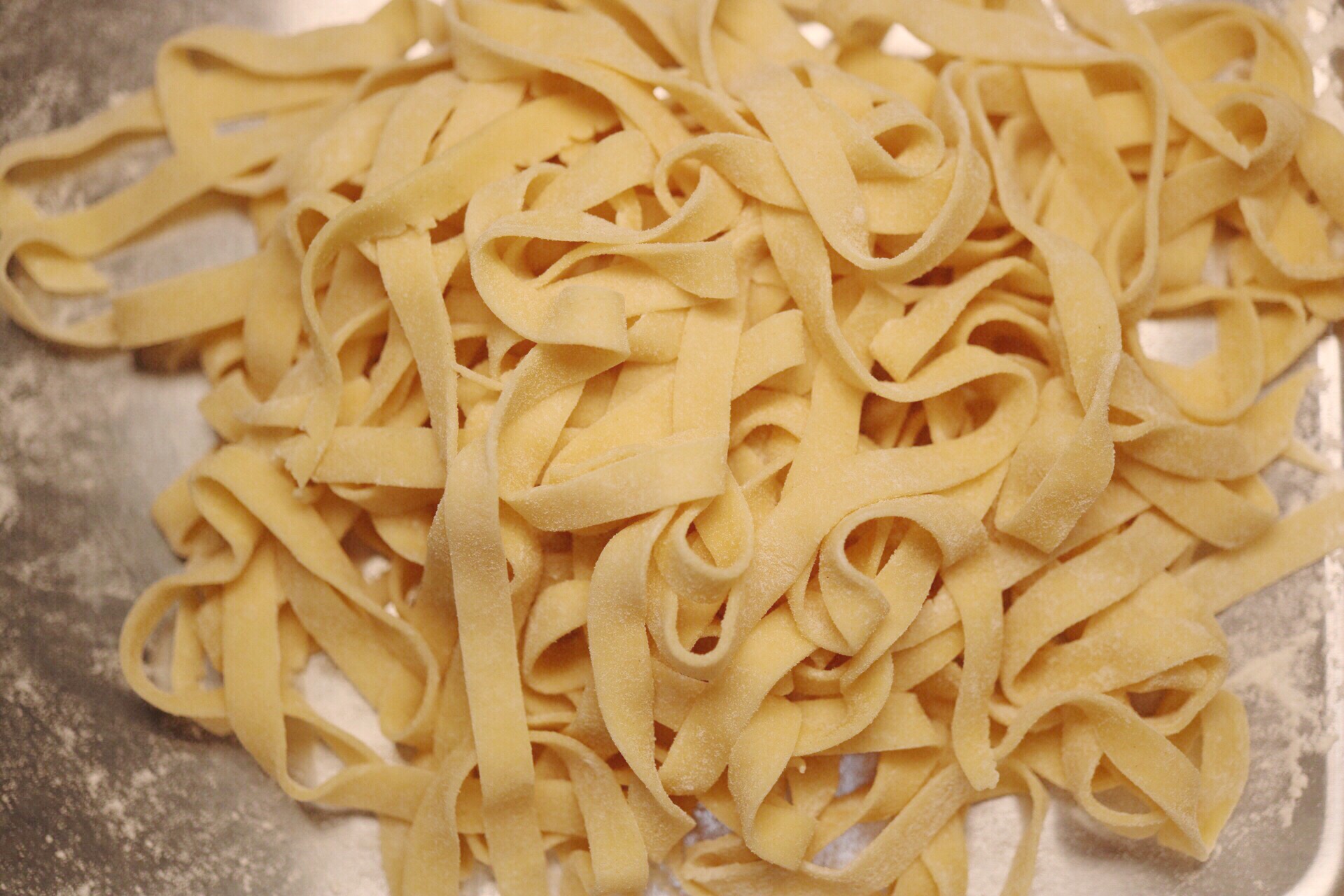 You can probably tell from scrolling thru my page or Instagram that I love love love pasta (really I love all noodles). Since I inherited a pasta roller machine (is that the official name of it? not sure.) a few months ago and wanted to try making new things I haven't made before this month I decided to try making fresh pasta from scratch. It was surprisingly easy and delicious.
Ingredients:
– 2 cups all purpose flour
– 3 eggs at room temperature
– 1 tablespoon extra virgin olive oil
– 1 teaspoon kosher salt
Directions:
1. Create a well in the flour and add eggs, oil, and salt.
2. Whisk wet ingredients with a fork and slowly add in flour from the sides of the well.
3. When the mixture becomes difficult to whisk with a fork, start to form a dough with your hands. Start kneading dough for 10 minutes.
4. Knead dough into ball and wrap in plastic wrap and let rest for 30 minutes.
5. After dough has rested, roll out pasta using a pasta rolling machine or by hand. Cut and shape how you'd wish.
6. Cook pasta in boiling salted water for about a minute.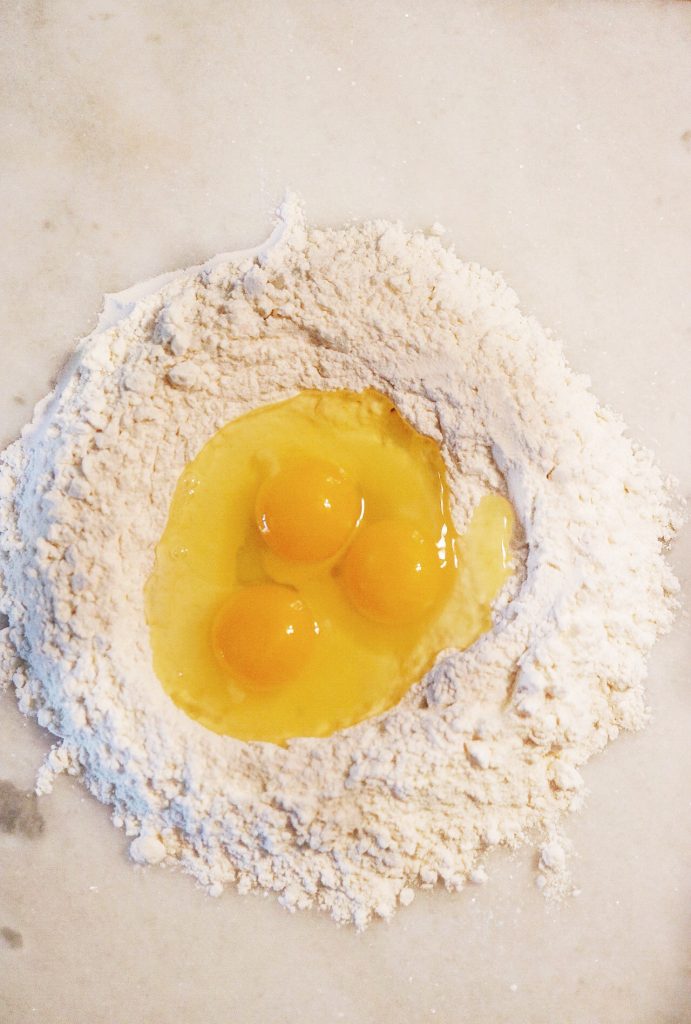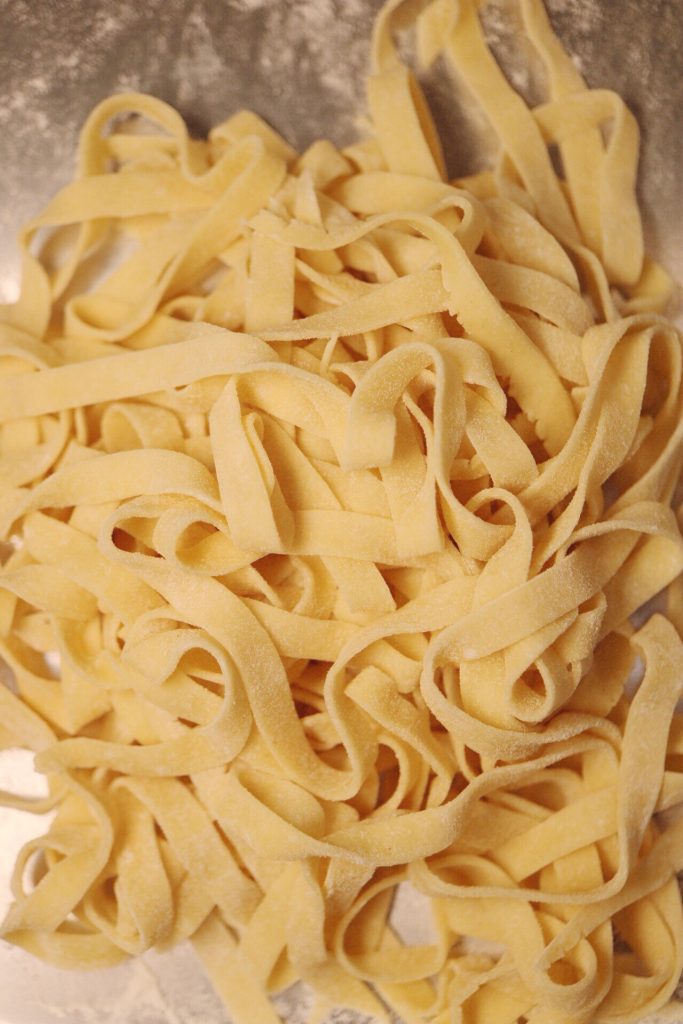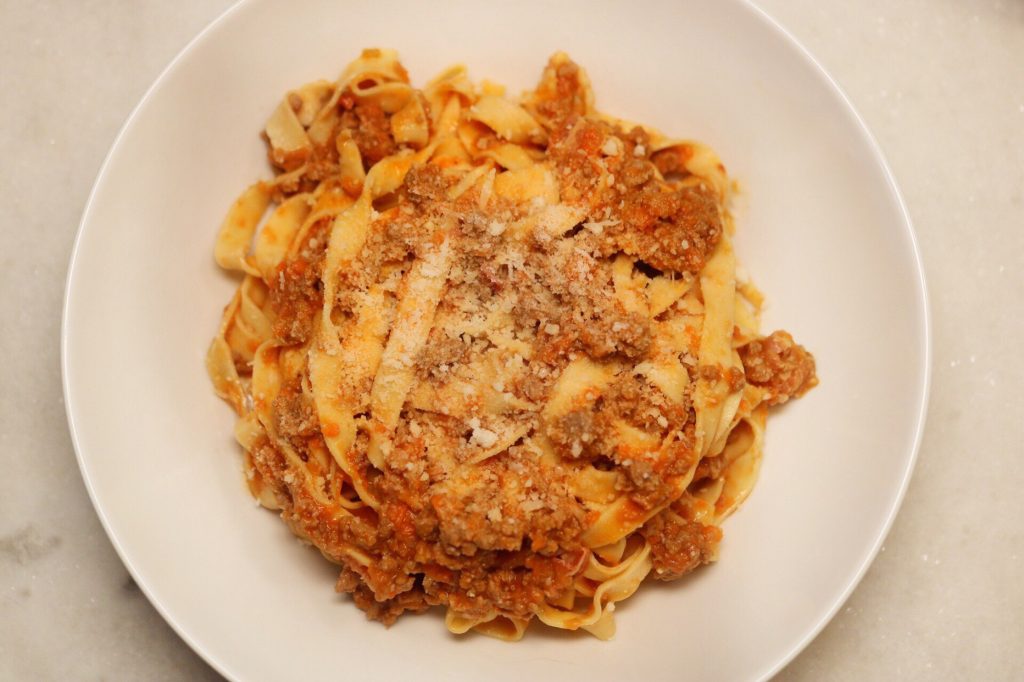 ---
---