Spaghetti Alle Vongole (Spaghetti with Clams)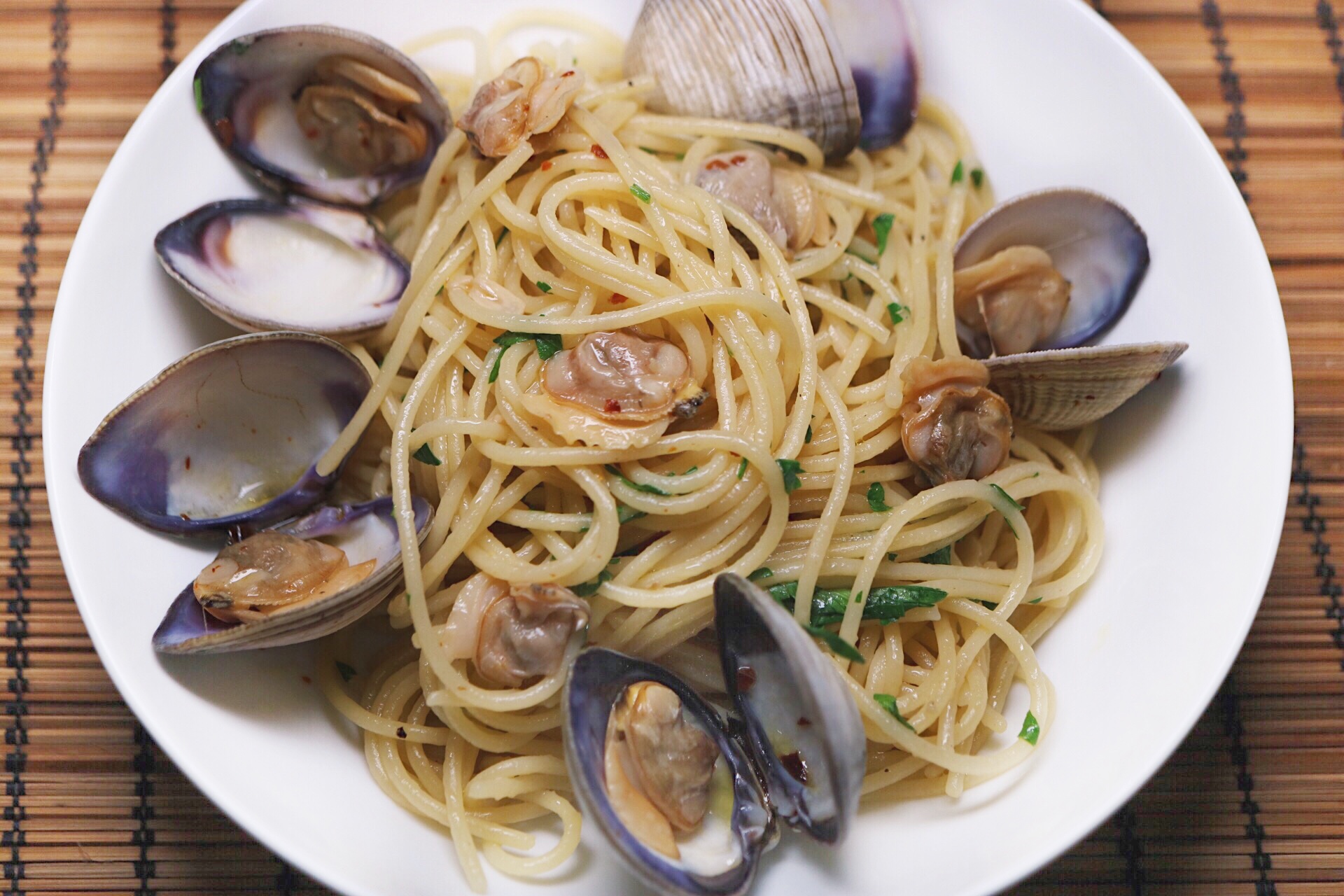 Spaghetti with Clams or Spaghetti Alle Vongole in Italian is a simple but elegant way to wow your special someone or even just yourself on a Wednesday night. Lucky for me, clams just happened to be on sale at my local grocery store so I bought 2 pounds and put this dish together.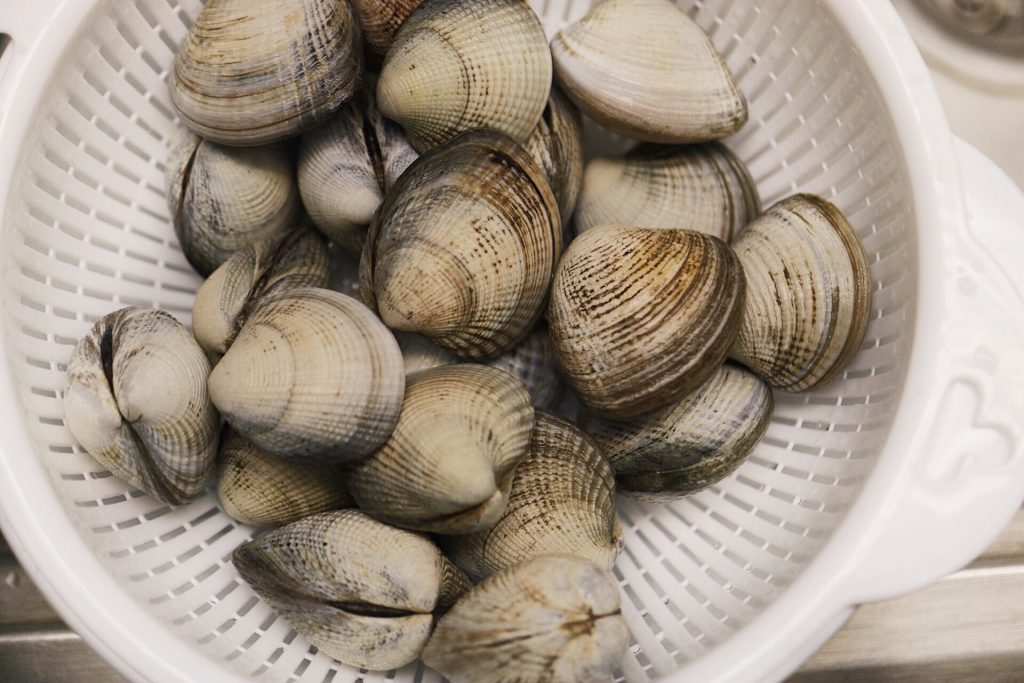 Spaghetti Alle Vongole (Spaghetti with Clams)
Course: Lunch, Dinner
Difficulty: Easy
Ingredients
Kosher salt

8 oz. spaghetti (half a box)

4 Tbsp. extra-virgin olive oil, divided

2 garlic cloves, thinly sliced

1 tsp. crushed red pepper flakes

1/4 cup white wine

2 lbs of clams, scrubbed

2 Tbsp. chopped fresh flat-leaf parsley
Directions
Start by boiling water to cook the pasta in a pot and make sure to salt the water. Once the water is boiling, add pasta and cook until it is about 2 minutes away from being completely cooked. Reserve a 1/2 cup of pasta water to be used to help build the sauce.
While the pasta is cooking,  you can start making the sauce and cooking the clams. Heat 3 Tbsp. oil in a large skillet over medium heat. Add garlic and cook until just golden, make sure to move the pan around often to ensure garlic infuses with the olive oil and does not burn.
Next, add red pepper flakes and continue cooking for about 15 more seconds. Add wine, then clams and increase heat to high. Cover skillet and cook until clams open and release their juices; this should take about 5-6 minutes.
Remove open clams into a bowl; make sure to discard any of the clams that have not opened up.
Next, add about 1/4 cup of the reserved pasta water to the skillet and bring to a boil. Add pasta to the pan and cook over high heat, tossing constantly. Do this until pasta is al dente and has soaked up some of the sauce from the pan.
Add clams and juices from the bowl into the skillet, add parsley, and toss to combine. If the pasta looks dry, add more pasta water. Serve pasta and top with remaining olive oil and enjoy!
---
---