Blueberry Buttermilk Pancakes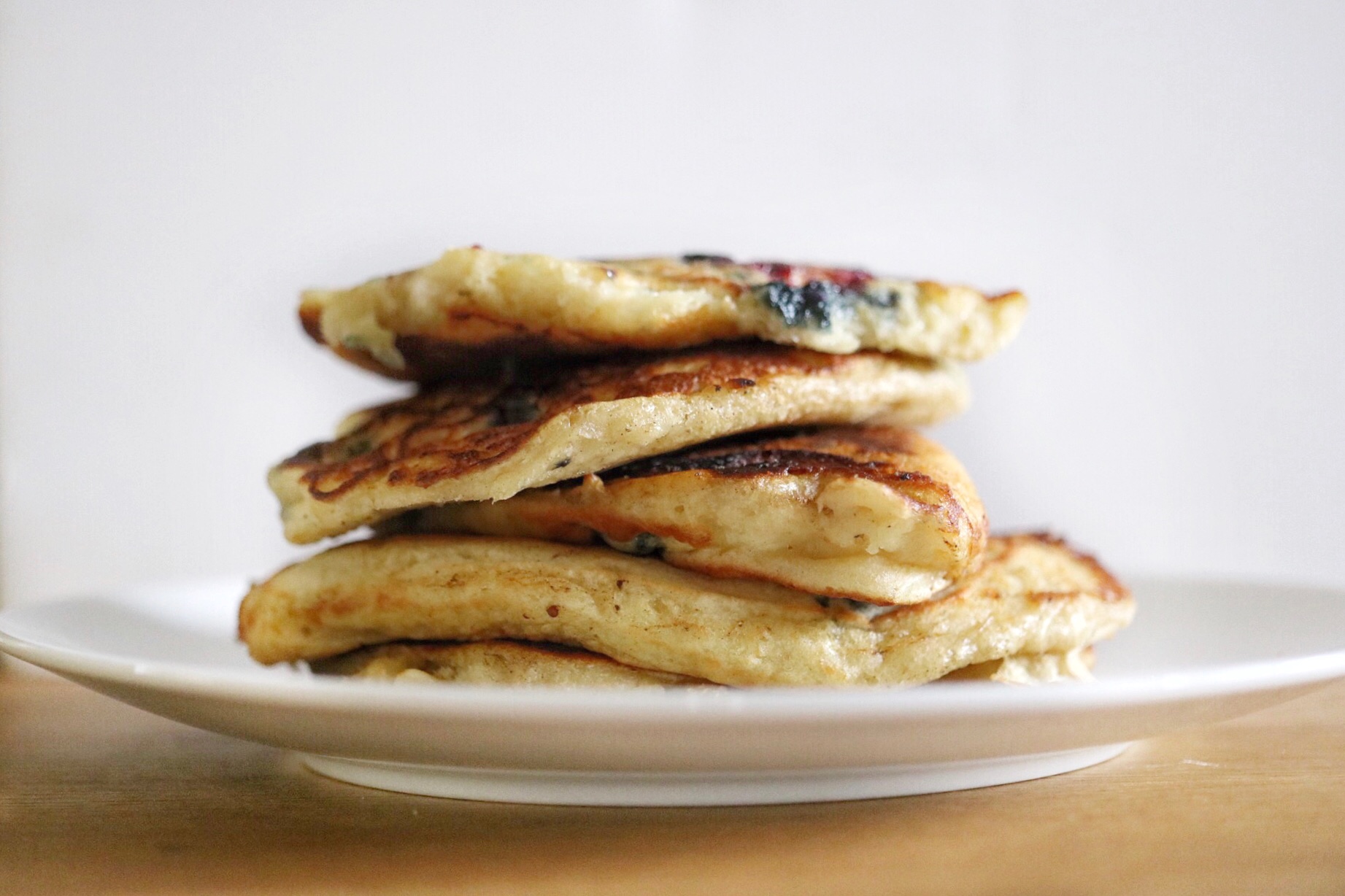 I love pancakes but for some reason whenever I try to make pancakes using box mix it never comes out right. There's always some weird after taste or it just doesn't taste good at all. Maybe its just me. Anyways, I've found it to be more fulfilling and far more delicious to make pancakes from scratch. Once you've got a basic pancake recipe mastered it is a really simple process. You can then customize your pancakes and add pretty much whatever you'd like to make them your own. I love blueberry pancakes so this morning I made blueberry pancakes.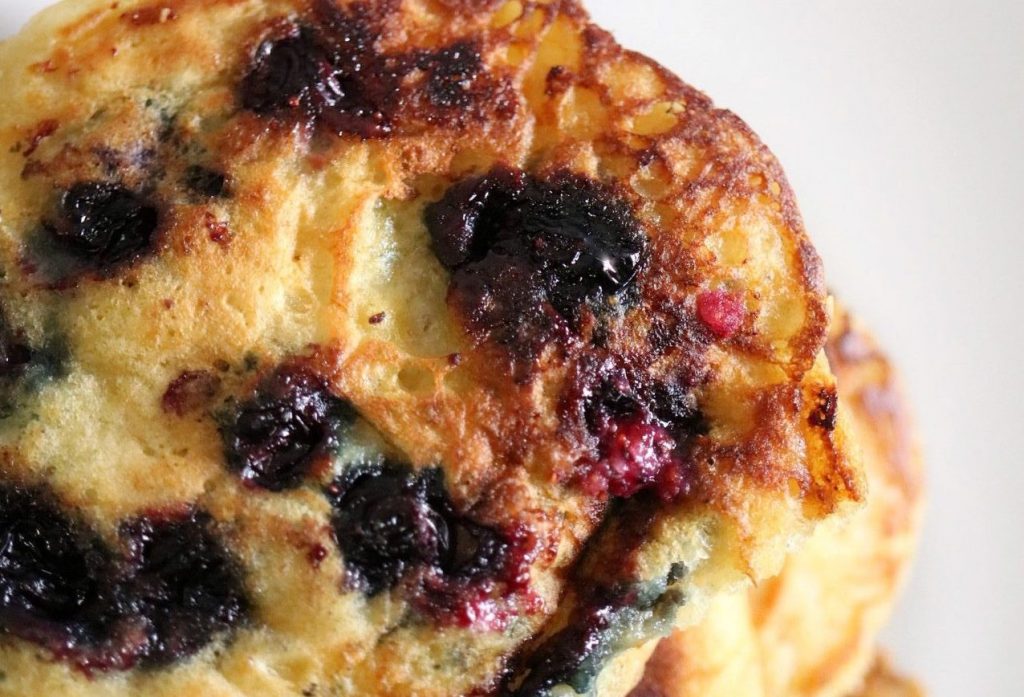 Also be sure to check out this great Bon Appetit article for tips to get perfect pancakes. Below you will find the basic pancake recipe I use:
Blueberry Buttermilk Pancakes
Course: breakfast
Difficulty: Easy
Ingredients
1 cup blueberries

1 cup all-purpose flour

2 tablespoons sugar

1 tsp baking powder

1/2 tsp baking soda

1/2 tsp salt

1 large egg, room temperature

1 1/2 cup buttermilk

2 tablespoons unsalted butter, melted but slightly cooled

Vegetable oil (to use in skillet)
Directions
In a large bowl whisk all the dry ingredients together: flour, sugar, baking powder, baking soda, and salt. In another bowl, whisk all the wet ingredients together: egg, buttermilk, and butter. Next, whisk the wet ingredients into the dry ingredients and combine until all the flour is mixed in. You will find lumps forming and that is okay, pancake batter should be lumpy. Make sure not to over mix the batter or the pancakes may become flat.
Heat a large skillet (I use my cast iron skillet) over medium heat and lightly coat the pan with oil. Working in small batches, pour 1/4 cup of batter into skillet an top with berries. Allow pancakes to cook on one side until bubbles form on top and you see the edges become dry, about 3 minutes. Flip and cook the other side until golden and cooked thru. Serve pancakes with maple syrup.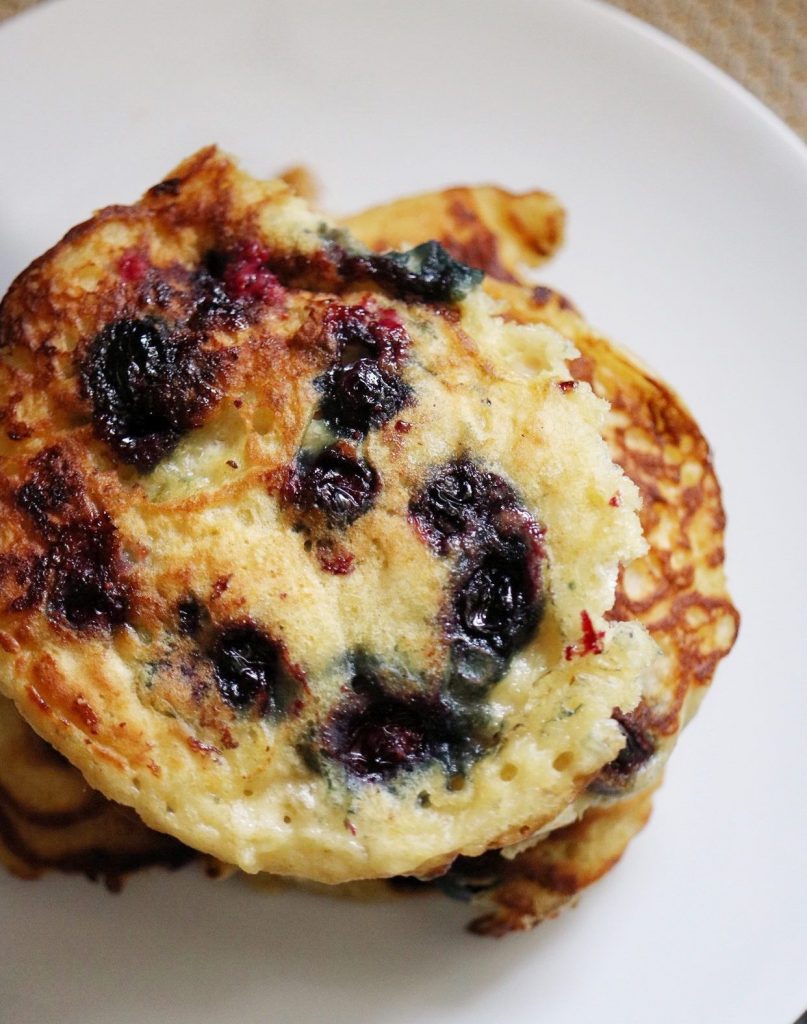 I hope you give this one a try and impress your friends and loved ones. Maybe you too will make accidental smiley faces in your pancakes haha! Happy eating!
---
---