Nilagang Baka – Filipino beef and vegetable soup Instant Pot recipe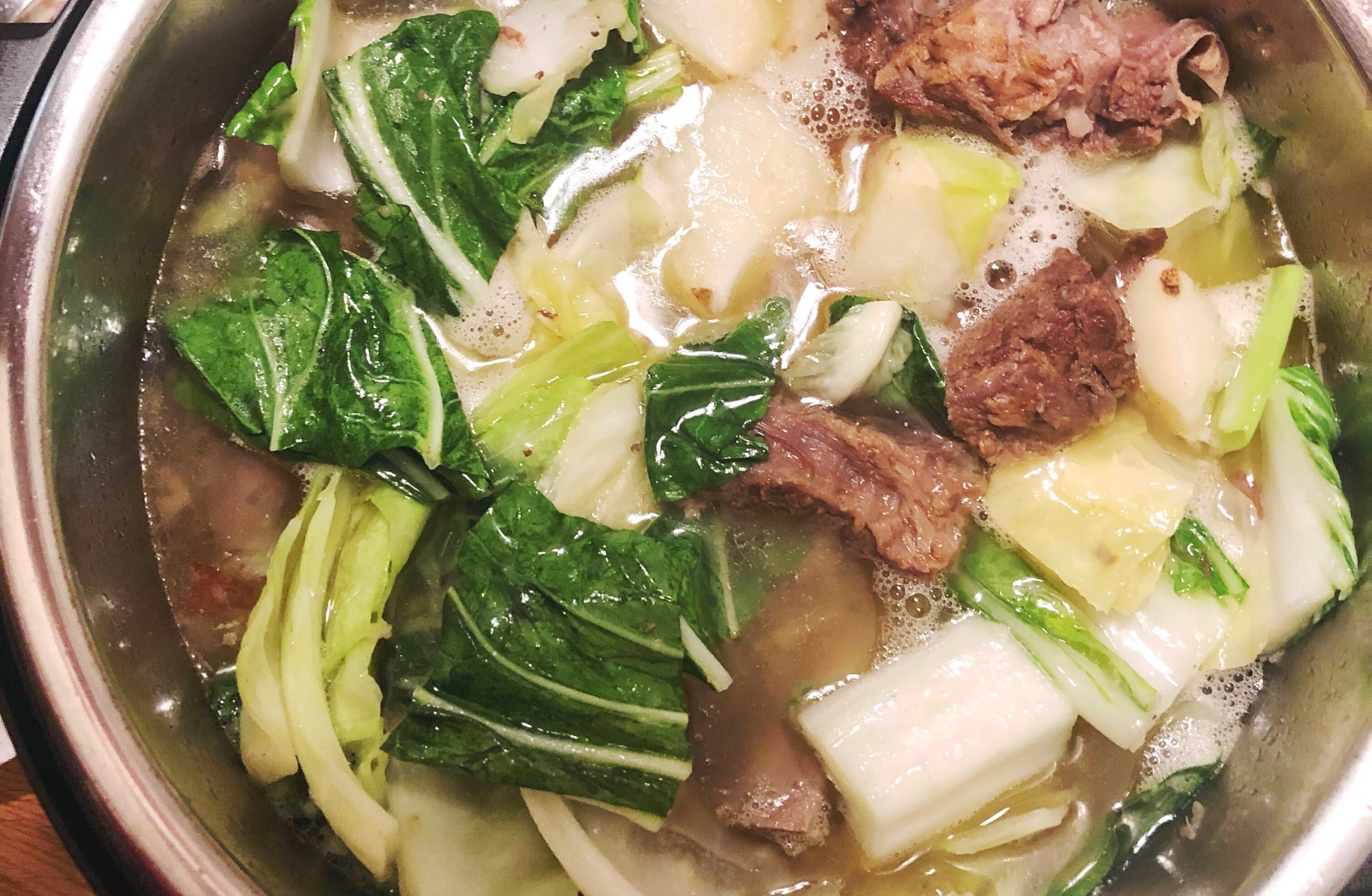 Lou and I exchanged Christmas gifts early this year. He got me a new Instant Pot — the one with WiFi! That's right people, I am super high tech now! I decided to use it tonight to make my favorite cold weather dish: Nilagang Baka — often referred to just as nilaga, it is a boiled soup with beef and vegetables. Depending on the cut of beef that you use, this dish traditionally takes hours to to prepare. However, with the instant pot I made this in under 1 hour! More importantly, it was super delicious. Keep reading to see how to make this yummy dish. 
Ingredients:
– 4 pounds (about 8) short ribs
– 1 onion, sliced
– 1 beef boullion cube
– 2 cups of water
– 3 tablespoons of fish sauce
– 1 small head of cabbage
– 1 bunch of bok choy
Directions:
Brown the short ribs. Make sure to do this step in batches so each piece has time to develop color which is flavor. Once each short rib is browned, add all the pieces back into the pot.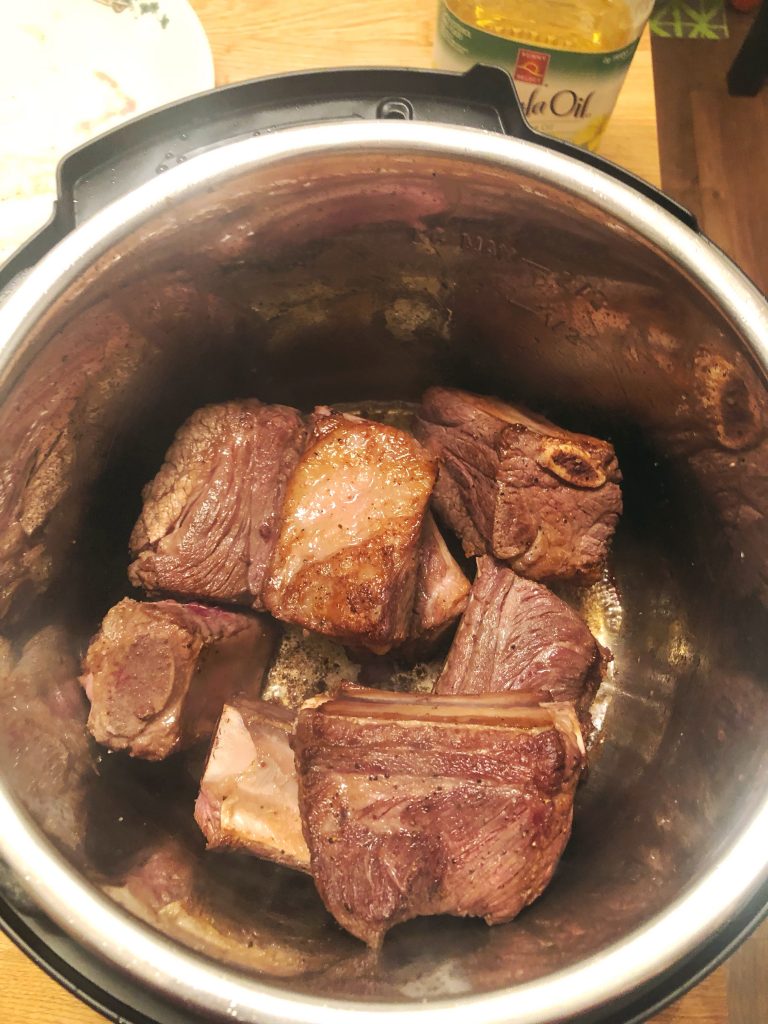 2. Next add water and onions into the pot. Put the lid back on and set the pressure cooker. Select the meat/stew mode and set the time for 35 minutes. Make sure the valve also locked into the sealing position.
3. Once the timer goes off, release the steam by moving the valve to the venting position. Uncover the pot and select the sauté mode. Once the pot has come to a simmer, add the potatoes and boil until cooked. This will be about 5-6 minutes. 
4. Add fish sauce and mix. Taste and add more fish sauce if you'd prefer. Lastly, add the cabbage and bok choy next and allow the leaves to wilt.
5. Serve soup warm. You can eat the nilaga on it's own or enjoy it the Filipino way with fresh steamed rice.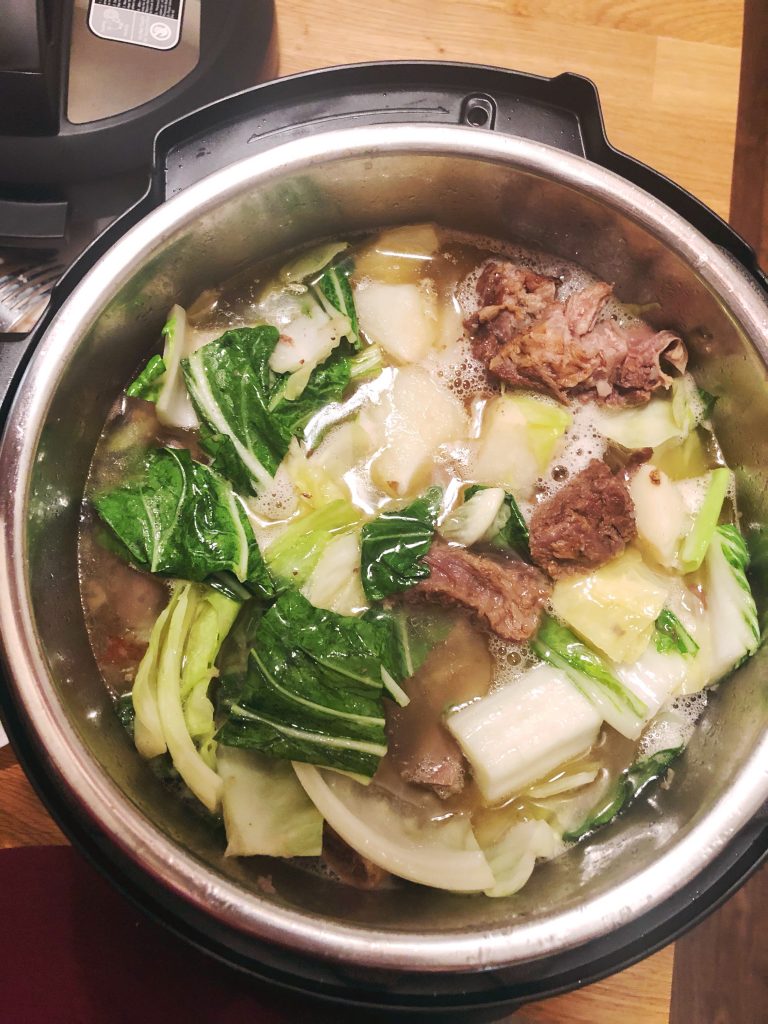 ---
---