Pancit Bihon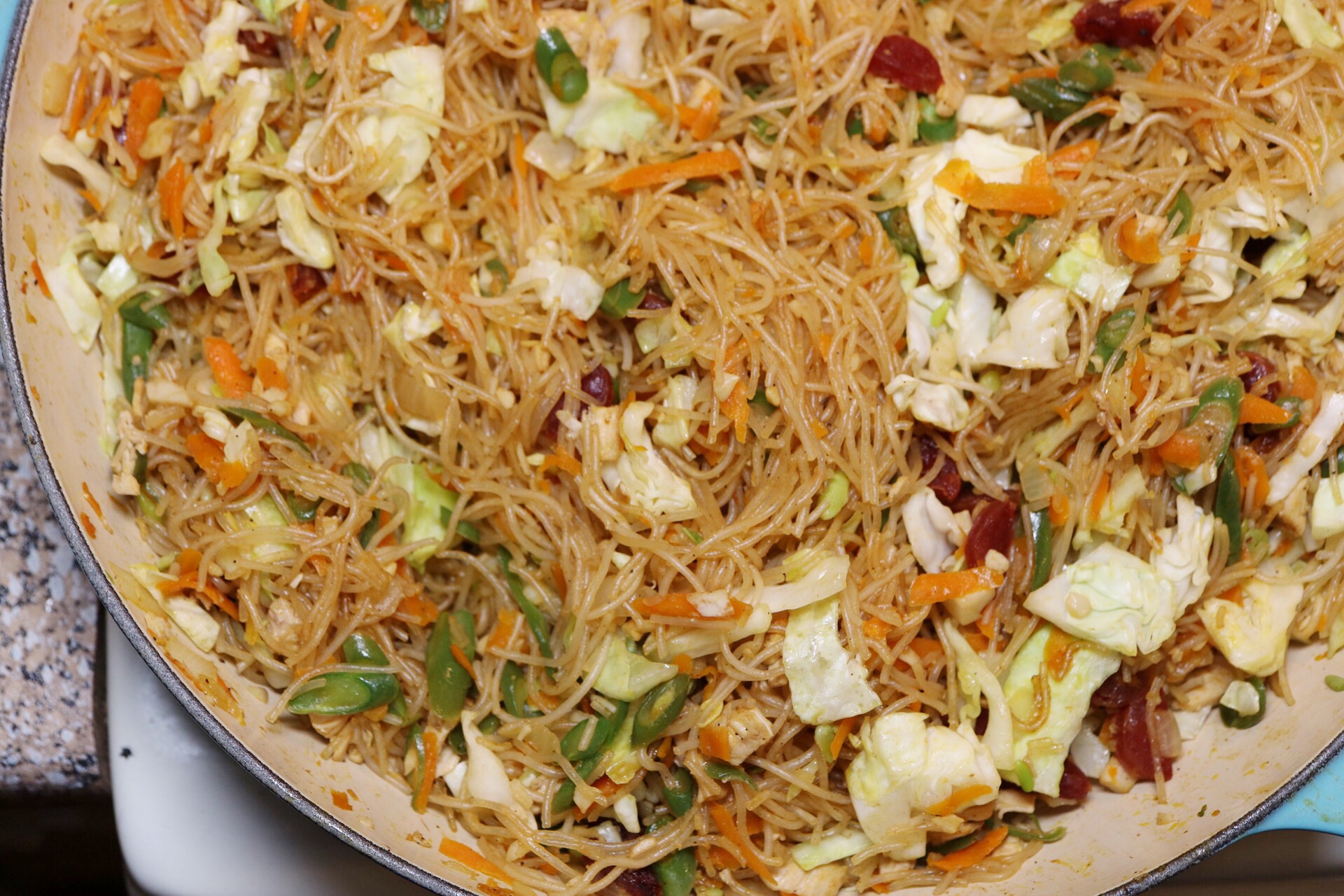 This post may contain affiliate links for products discussed. As an Amazon Associate, I earn from qualifying purchases. What this means is that by clicking one of these links, we may sometimes receive an affiliate fee.
Pancit Bihon is a Filipino noodle dish that incorporates vegetables and meat. There are a number of variations throughout the Philippines and each variation is its own unique spin on the dish. I find the style of pancit I make is a pretty simple, basic version and it is a good starting point if you are trying to make it for the first time.
Here are a few of my personal adjustments:
I typically put shrimp and chicken in my pancit but you can add what protein you like.
For the sauce/seasonings: You can purchase the pancit bihon mix at any Asian store or order online here.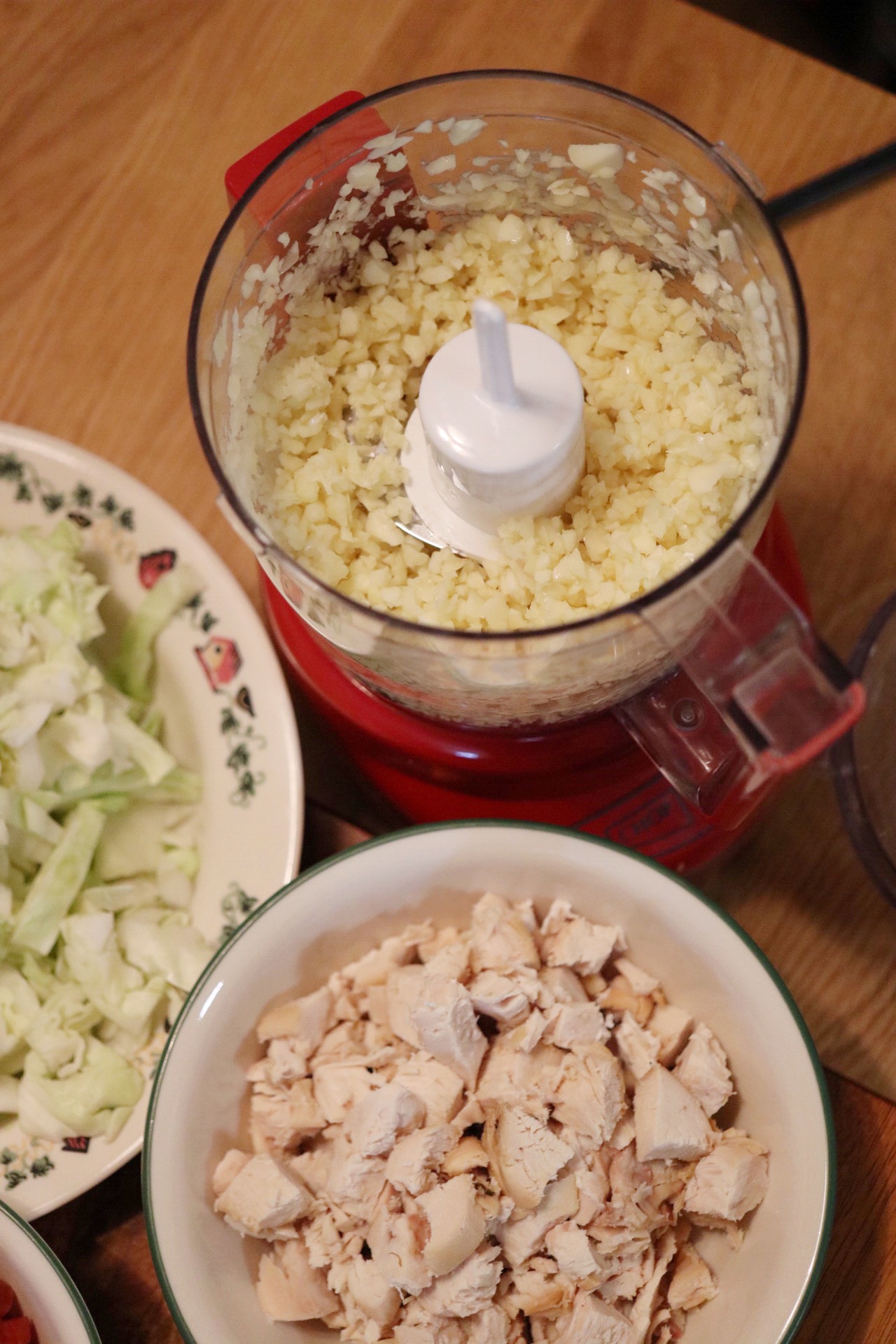 Pancit Bihon
Course: Lunch, Dinner
Cuisine: Filipino
Difficulty: Easy
Ingredients
8 ounce pack of bihon/rice noodles

2 roasted chicken breasts or 1/2 pound shrimp (really whatever you have on hand)

2 Chinese Sausage links, sliced into half-moons.

1 packet pancit bihon mix

2 cups water (to dissolve mix)

1 onion, peeled and sliced thinly

1/2 head of garlic, peeled and minced

2 large carrots, peeled and grated

1/2 pound of green beans sliced thinly

1 small head of cabbage sliced thinly

Lemon, cut into wedges
Directions
First step is to prep all the ingredients – aka mise en place which is French for "everything in its place."  This step is important so you have all the ingredients ready to go. It also helps keep your kitchen clean and organized.

Tip for prepping vegetables: I use a food processor to chop all the peeled garlic cloves and shred carrots and cabbage.
Heat up a large skillet or stock pot (use a pan with higher sides and a lid) to medium heat and add about a 1/2 tablespoon of vegetable or any other neutral cooking oil you have. Add the Chinese sausage and lightly brown the pieces. Keep an eye on this, the sausage has a good amount of sugar in it so it has a tendency to burn quickly. If you get any burnt or darker bits that is okay. Once the sausage is browned, remove from the pan and drain on a paper towel.
Next add the onions, garlic, carrots and green beans. Add salt and pepper to taste and let the vegetables soften. This takes about 5-7 minutes. Look how pretty they are in the pan!
Then add the chicken breast/shrimp/whatever protein you are adding into the pan and mix with the softened vegetables.
In a small bowl or measuring cup, dissolve the pancit bihon mix in water. Pour the liquid to the pan and bring to a boil.
Once the liquid is boiling, lower the heat to a simmer and add the dry bihon noodles into the pan. The noodles will soften as they absorb the liquid in the pan. Once all the noodles have all soaked up the liquid, adjust heat down to low. Add the cabbage and Chinese sausage into the pan. Cover the pan with the lid. Let this sit for about 2 minutes to make sure all the steam is trapped in the pan to help the noodles soften even more.
After 2 minutes, stir everything to combine and make sure everything is incorporated well. Serve the pancit with lemon wedges and squeeze the juice all over the noodles to add a citrusy zing.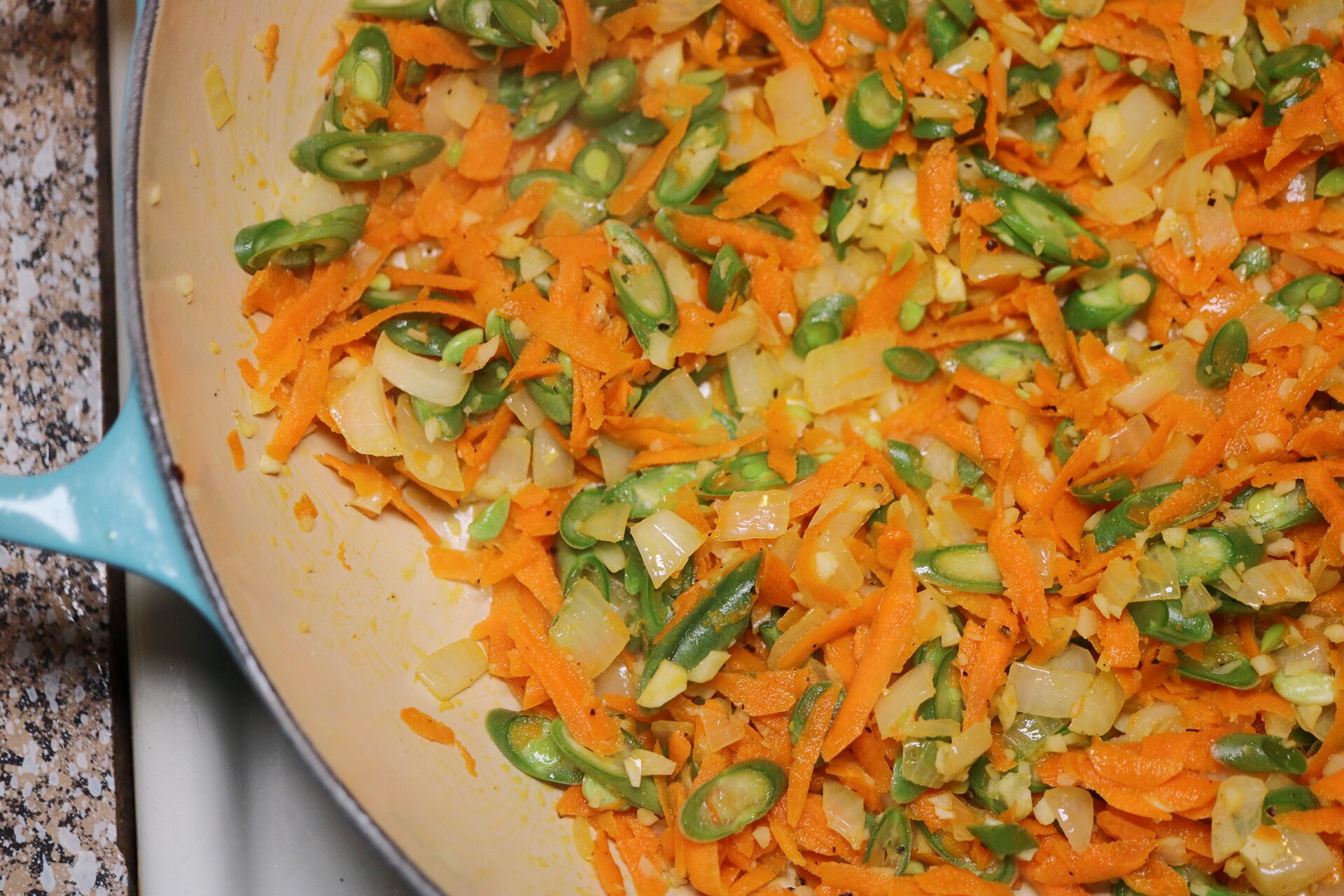 Feel free to make the photo above your phone lock screensaver hahaha. But seriously, I hope you try this recipe out and enjoy it.
---
---