Nikujaga (Meat and Potatoes)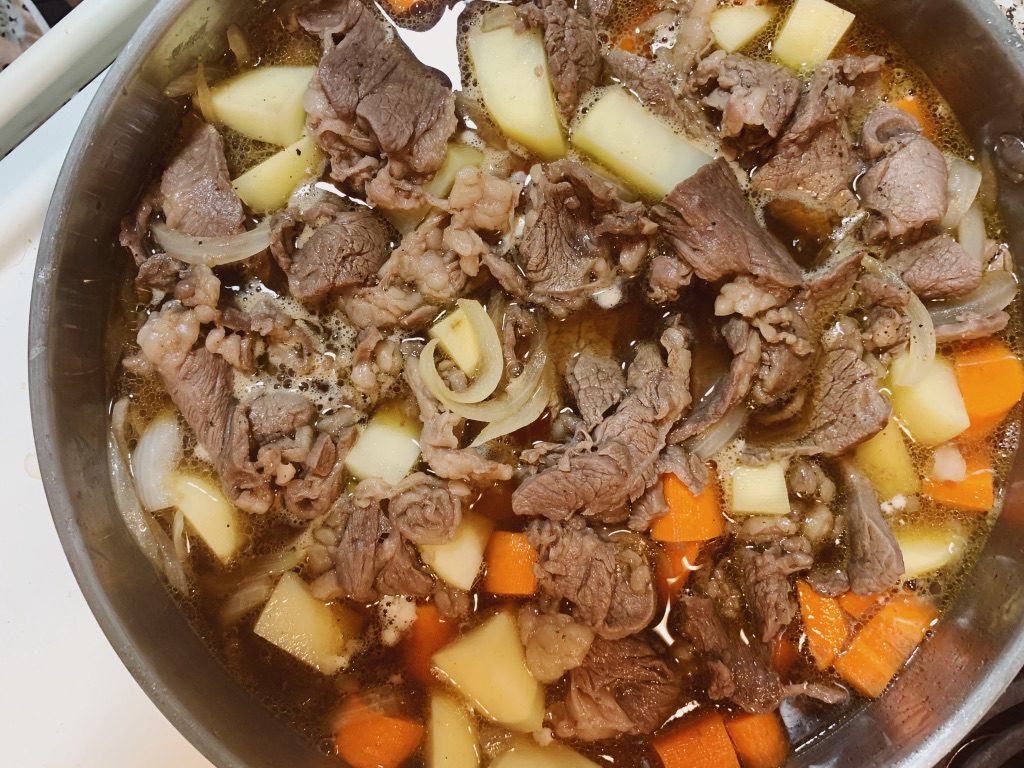 Nikujaga is a Japanese dish that literally translates to meat "niku" and potatoes "jagaimo" and is a favorite of mine. This Japanese dish of meat, potatoes and onion is stewed in sweetened soy sauce. Generally, potatoes make up the bulk of the dish, with the meat mostly serving as a source of flavor. Typically, it is boiled until most of the liquid has been reduced. This is a really easy weeknight meal that tastes like you've spent all day making it. This will become a favorite comfort food of yours especially during these upcoming cooler months. Keep scrolling to learn how to make this. And if you do try it out, let me know what you think.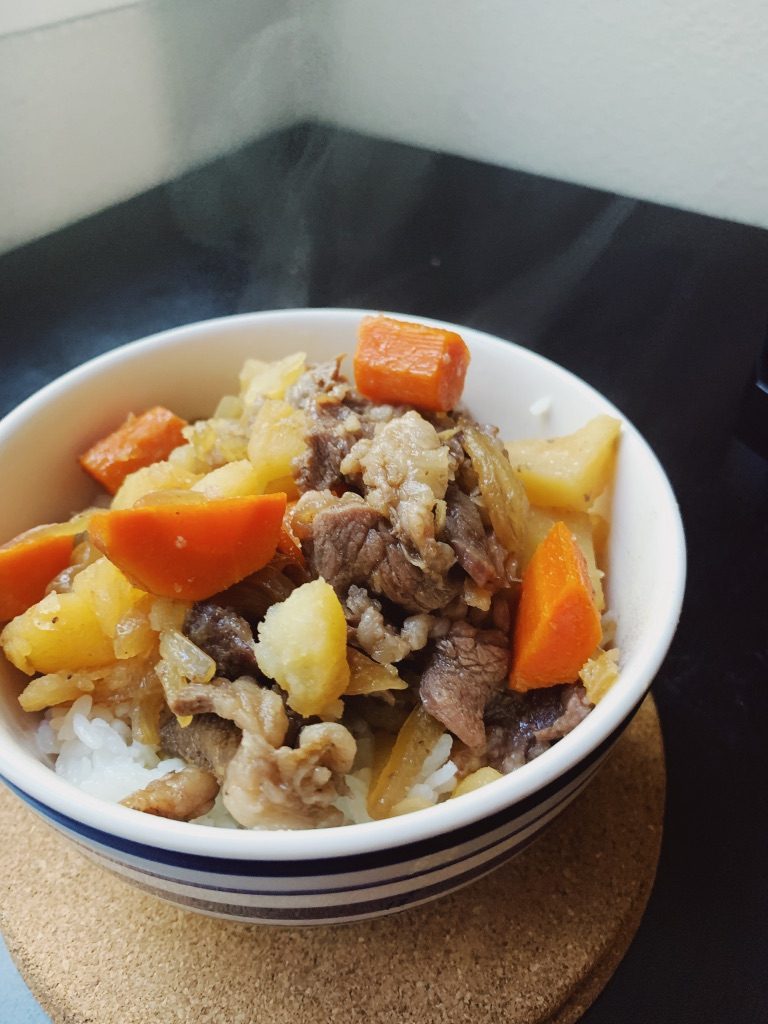 Nikujaga (Meat and Potatoes)
Course: Lunch, Dinner
Cuisine: Japanese
Difficulty: Easy
Ingredients
½ lb thinly sliced beef (chuck or ribeye or pork) 

1 onion

2 carrots (small)

2 potatoes

1 Tbsp neutral flavor oil (vegetable, canola, etc)

2 cups dashi

Sauce

4 Tbsp mirin

4 Tbsp soy sauce 

2 Tbsp sake

1 Tbsp sugar

Optional Ingredients:

1 pkg shirataki noodles

2-3 pieces snow peas (or green beans, green peas for decoration)
Directions
Make dashi stock. The easiest way for me to make dashi is using the Ajinomoto – Hon Dashi Soup powder. For every 2 cups of water I use about a ½ tsp of the powder.
Prep all the vegetables: onions, carrots and potatoes. Note: Soak the potatoes in a bowl with cold water to prevent from oxidizing/browning.
In a skillet, sauté the onions with salt and pepper until the onions are soft and translucent. Stir often and keep the heat at a medium-low so the onions do not brown. You want them to cook through and soften but not brown.
Next, add in the beef (I used thinly sliced chuck roast) and cook until all sides have browned.
While the meat is browning combine all the sauce ingredients: mirin, soy sauce, sake, and sugar in a separate bowl or measuring cup. Stir the sauce until all the sugar has dissolved into the liquid.
Once the meat has browned, add in the carrots and potatoes into the skillet and "fry" them for about 3-5 minutes. Then, pour in the dashi and sauce mixture and bring the whole thing to a simmer.
Cover the skillet and allow all the ingredients to simmer together for about 20 minutes until the potatoes and carrots are cooked thru and fork tender and the sauce has reduced.
Serve over a bed of freshly cooked Japanese rice.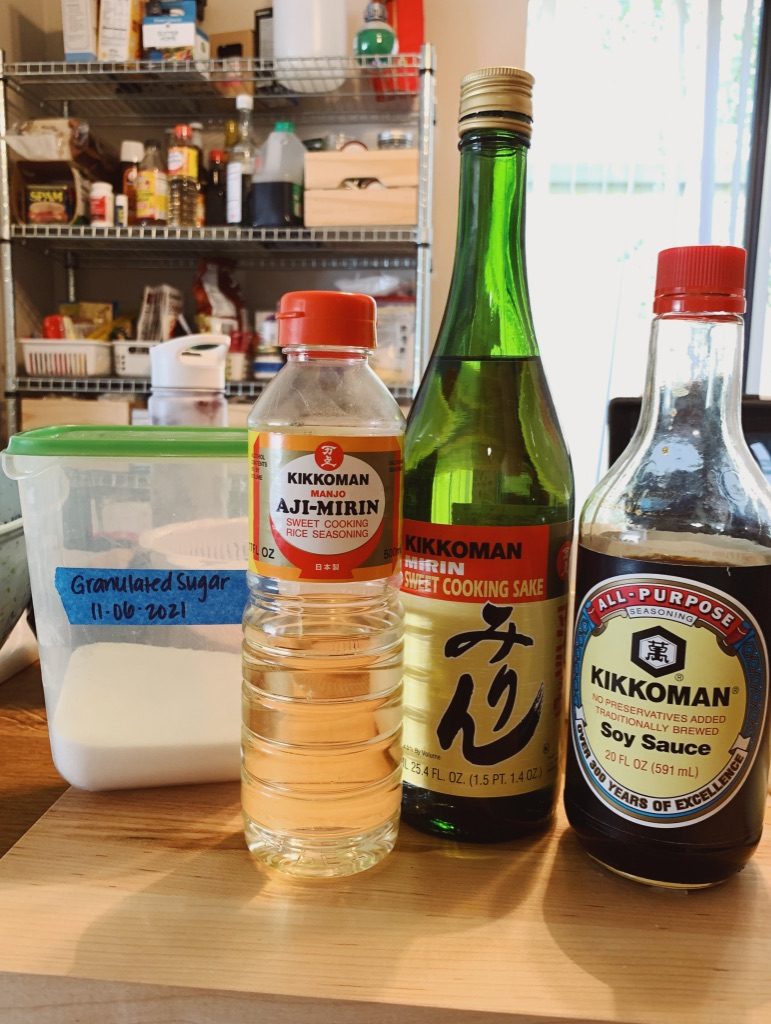 STEPS: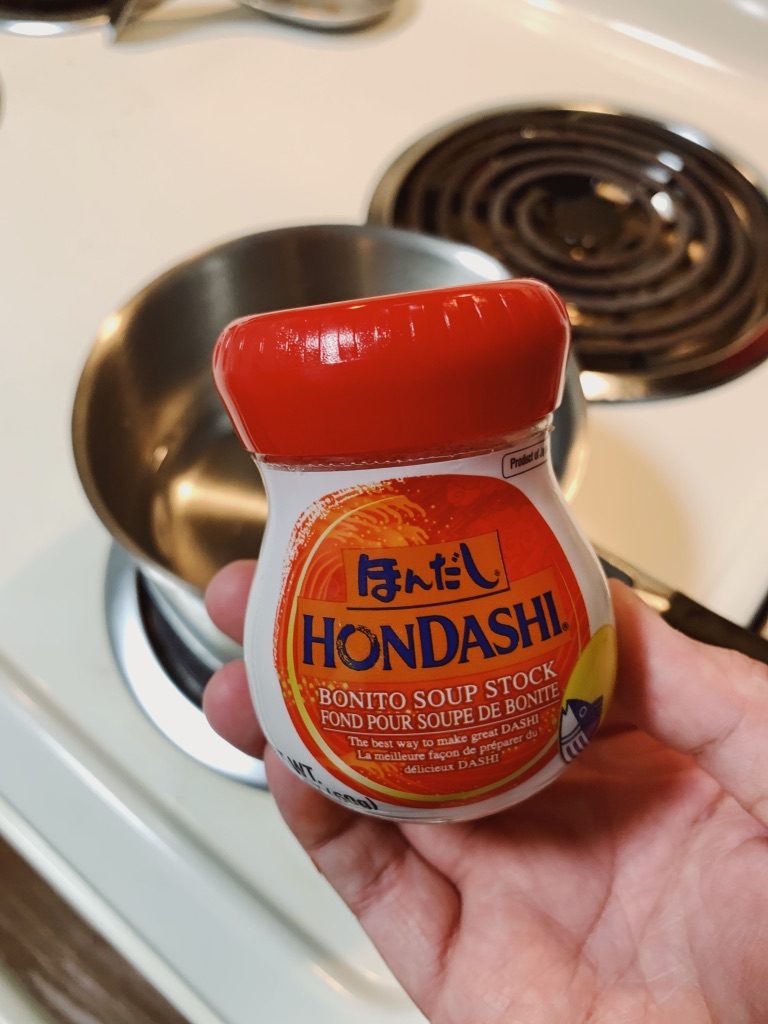 ---
---