Recipe Testing: Food Network Kitchen's – Pineapple Upside-Down Donuts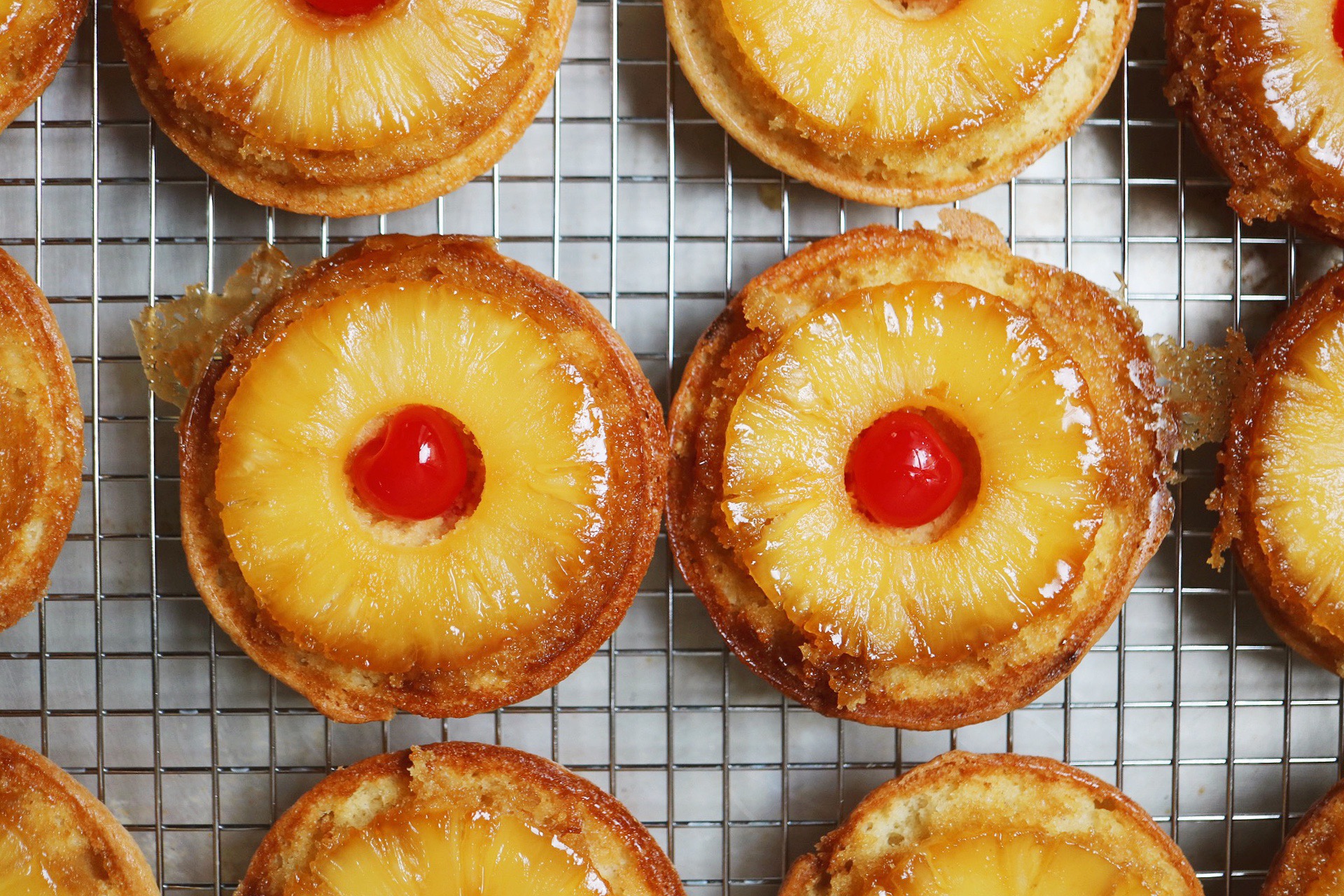 Real talk, I don't think I have ever actually eaten pineapple upside-down cake but I know in my mind it tastes delicious. I mean what is not to love: pineapples, cake, cherries, caramel. YUM! This sweet treat is an American classic that reminds me of old TV sitcoms and feels like it's a nostalgic, retro food. And retro is trendy again right?
Since I am always in the mood for donuts, I wanted to try making these donuts. Thanks to Food Network, I found an easy recipe to follow.
Here is what you will need:
Fruit
One 20-ounce can pineapple slices; reserve 1 teaspoon juice
18 maraschino cherries, stems removed
Caramel Sauce
1 1/2 sticks (12 tablespoons) unsalted butter
1 cup dark brown sugar
Dry Ingredients
1 3/4 cups all-purpose flour
1 cup granulated sugar
1 teaspoon baking powder
3/4 teaspoon kosher salt
1/2 teaspoon baking soda
Wet Ingredients
1/2 cup buttermilk
1/4 cup vegetable oil
1/2 teaspoon vanilla extract
1 large egg
Here are the steps:
Preheat oven to 375 degrees F.
Slice pineapple rings in half (horizontally) to make them into thin rings and set aside.
Melt butter in a small sauce pan. Once melted, turn off heat and whisk in brown sugar until completely combined. Spoon a tablespoon of caramel into each well in the donut pan. Press down pineapple slices into each well.
In a medium bowl: Whisk together the flour, granulated sugar, baking powder, salt and baking soda.
In a separate bowl: Whisk together the buttermilk, oil, vanilla, egg, reserved pineapple juice and 1/4 cup water.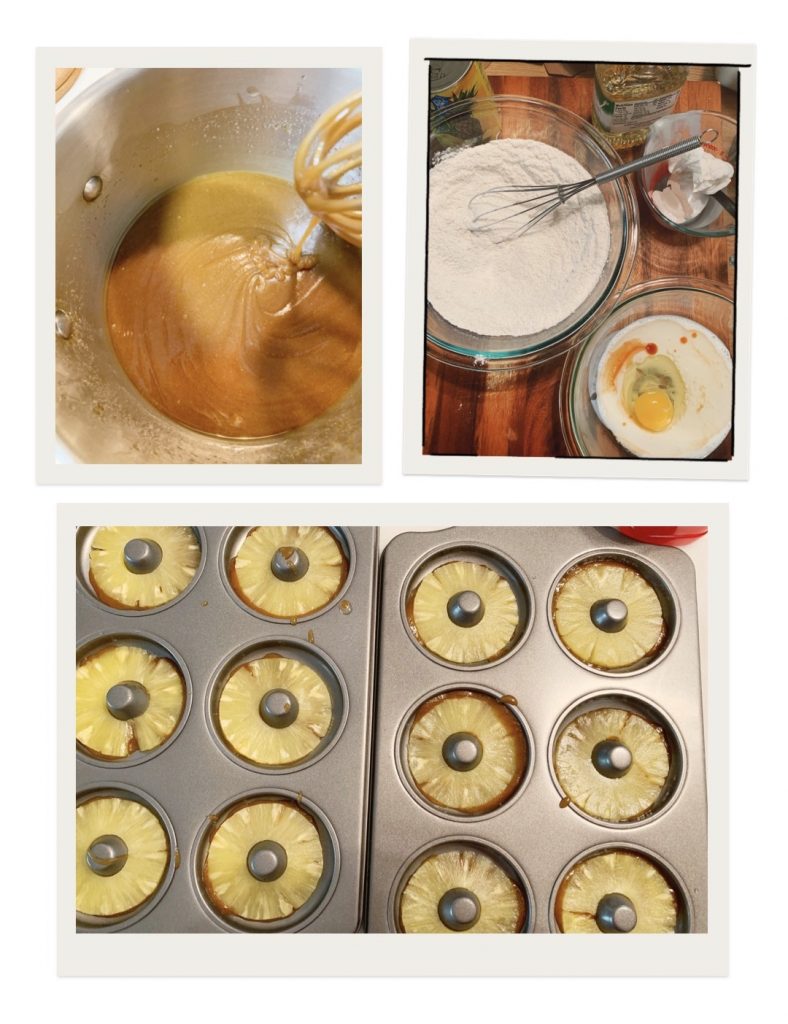 Combine the wet ingredients into the dry until fully blended. Pour batter into a large piping bag or gallon resealable plastic bag, snip the corner to make a 3/4-inch opening and pipe some batter into the doughnut pan, filling each well just shy of the top.
Put the doughnut pan on a rimmed baking sheet and bake until a toothpick inserted in the doughnuts comes out clean, about 10 minutes.
Cool the doughnuts in the pan 5 minutes, then loosen from the pan with an offset spatula and invert onto a cooling rack.
Top each doughnut with a cherry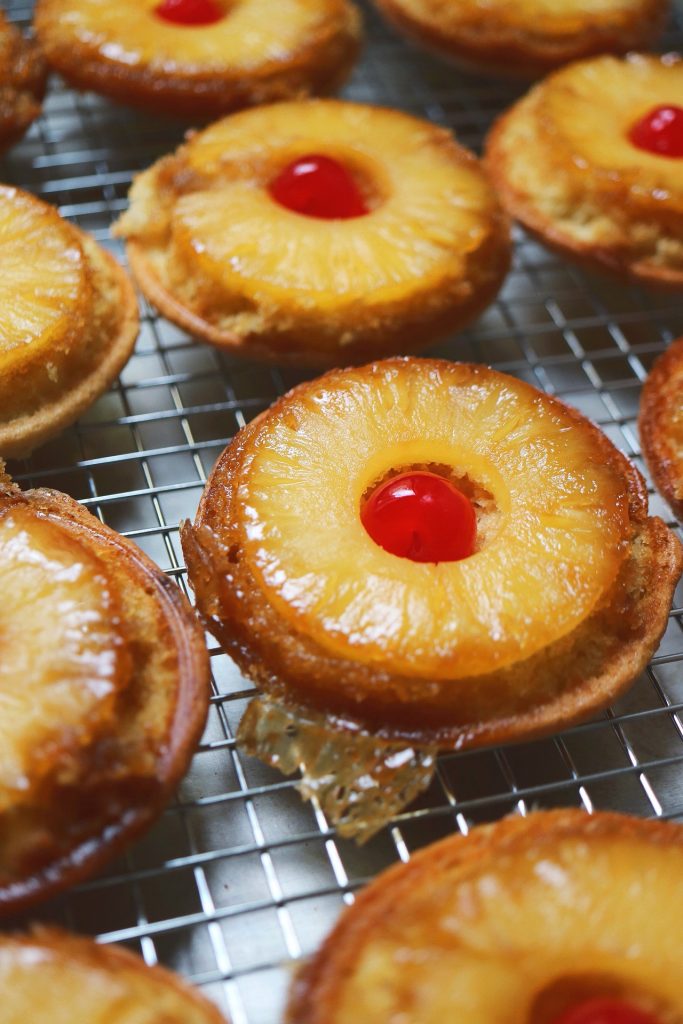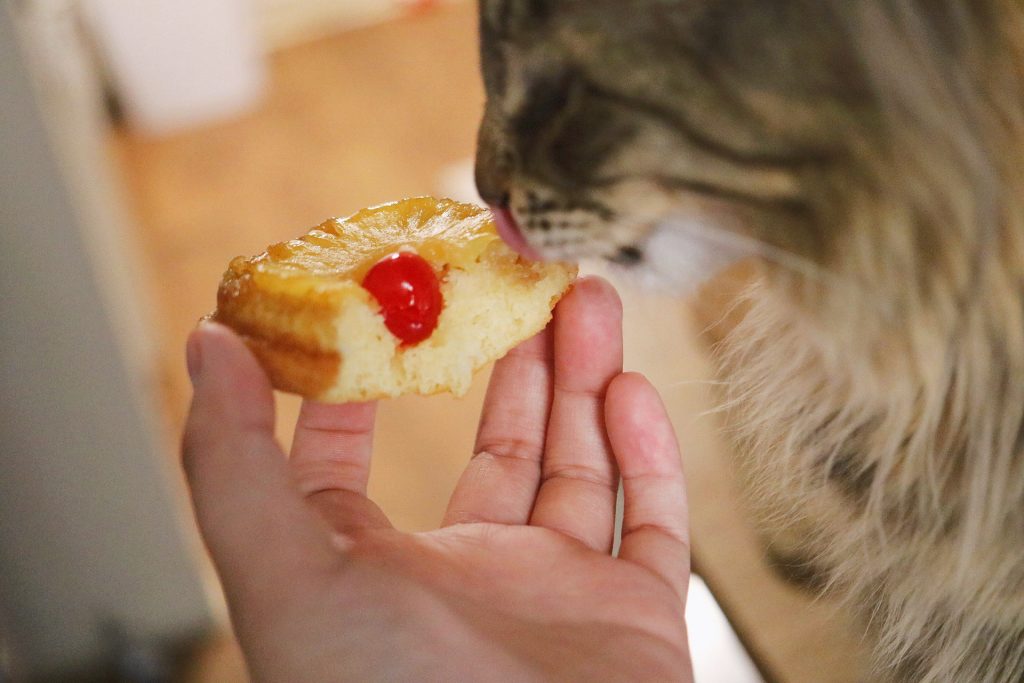 I hope you try this out. I feel this will be your new favorite. Leave a comment below and tell me if you made this!
---
---