Mango Sago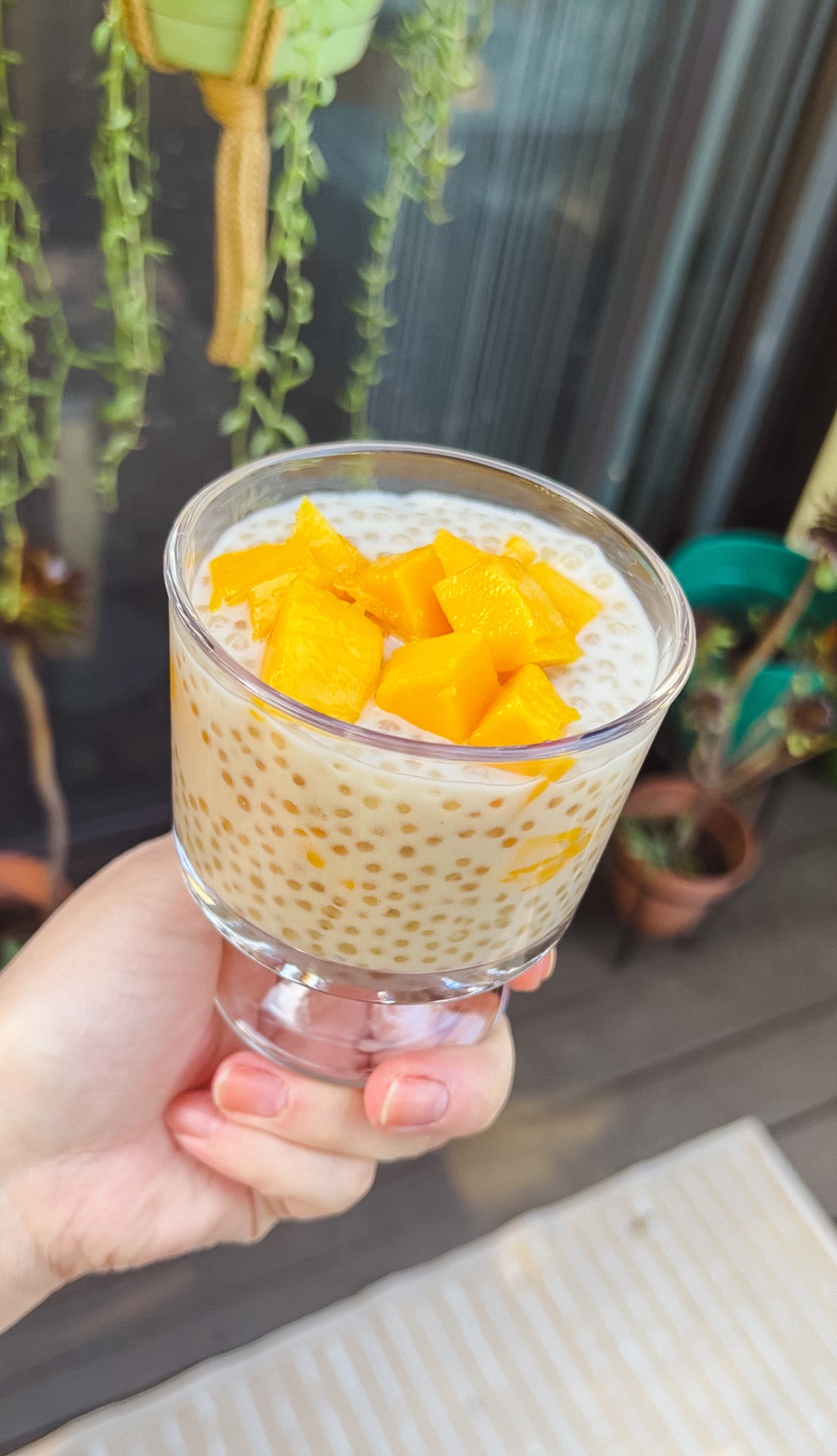 Filipino mango sago is a delicious dessert consisting of tapioca pearls, mango bits, & coconut milk. Some people add condensed or evaporated milk as well but I like using just full fat coconut milk – keeps the recipe simple. This is such an easy dessert and you can easily make it ahead of time for any celebration.
Note: This is also a vegan friendly recipe.
Mango Sago
Course: Dessert, Snack
Cuisine: Filipino, Asian
Difficulty: Easy
Rest Time (Refrigerate)
2
hours
Ingredients
6 cups water

⅓ cup small pearl tapioca

1 (13.5-ounce) can full-fat coconut milk

2 tablespoons maple syrup

½ teaspoon vanilla extract

⅛ teaspoon Diamond Crystal kosher salt

1 ripe mango, peeled and diced
Directions
Bring 6 cups of water in a large saucepan to a rolling boil over high heat.
Lower the heat and maintain a simmer for 15 to 20 minutes or until the tapioca is translucent, stirring frequently to avoid sticking.
Pour the tapioca into a fine mesh sieve and run cold water over it to keep the balls from sticking. Set aside.
Pour the coconut milk into the empty saucepan. Add the honey, vanilla and salt.
Bring the coconut milk mixture to a boil over high heat, stirring occasionally to dissolve the honey and salt.
Turn off the heat and stir in the cooked tapioca.
Next, transfer the contents to a sealed storage container. Cover and chill in the refrigerator for at least 2 hours.
When you're ready to serve, take the sago out of the fridge and give it a stir in case there's a thin layer of hardened fat on the top.
Peel and dice the mango
Grab some glasses and layer the sago and diced mango.
---
---