Homemade Smash Burgers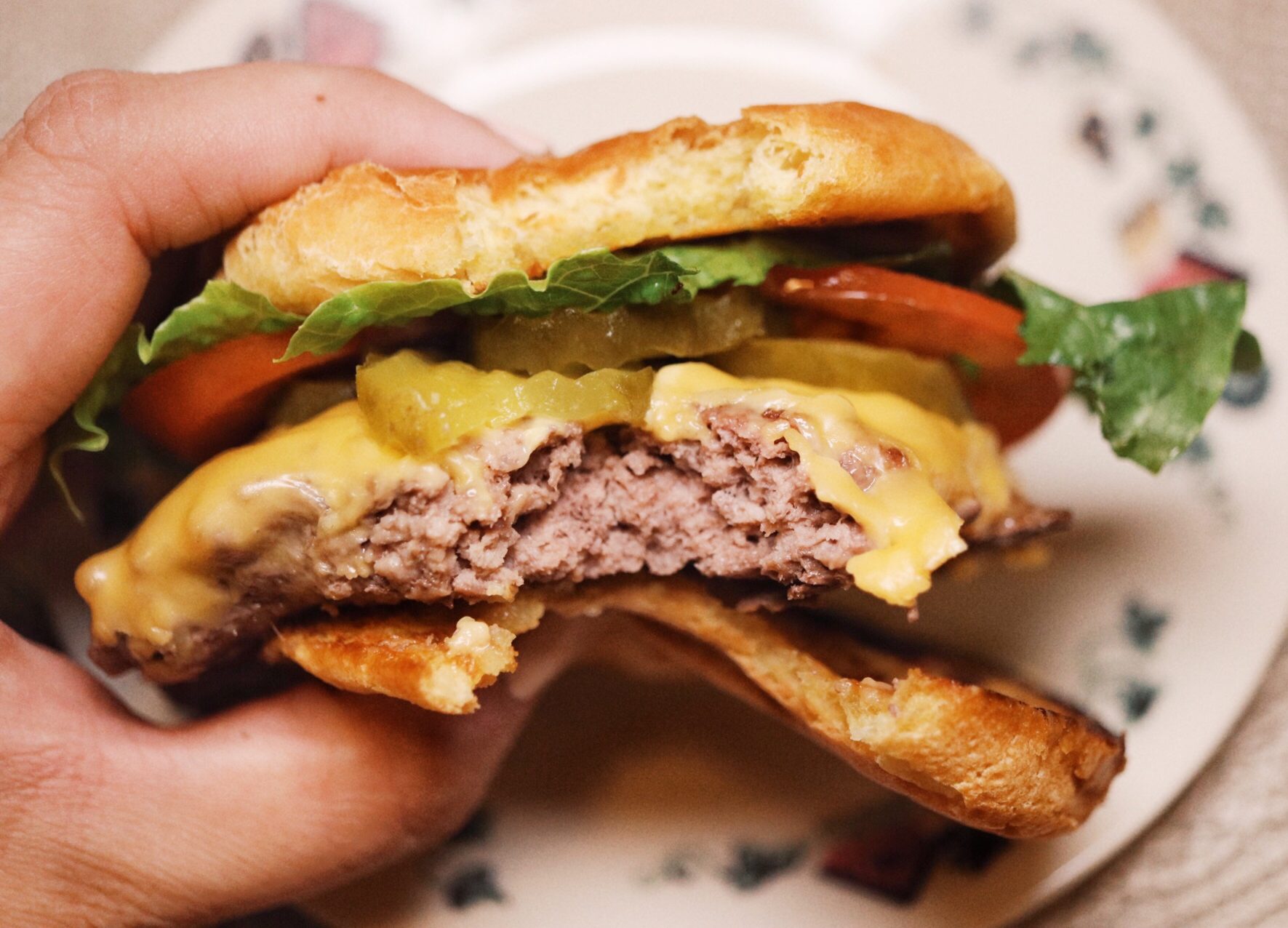 Summer is here which means it's burger season!! Ok, let's be real, it's burger season all year round in my world. When it comes to burgers, I am down to try the wild and crazy ones out there but for me simple is best. I decided to try out the Bon Appetit Smash Burger recipe. This recipe is so easy to follow and more importantly super delicious!!
HERE ARE SOME THINGS TO NOTE:
First, make sure you have the right ratio of fat to lean meat. FAT = FLAVOR! You also don't want to pack the meat into patties because that will make the burgers too dense. Since these are smash burgers the more misshaped the better. You want those crispy edges. MMM.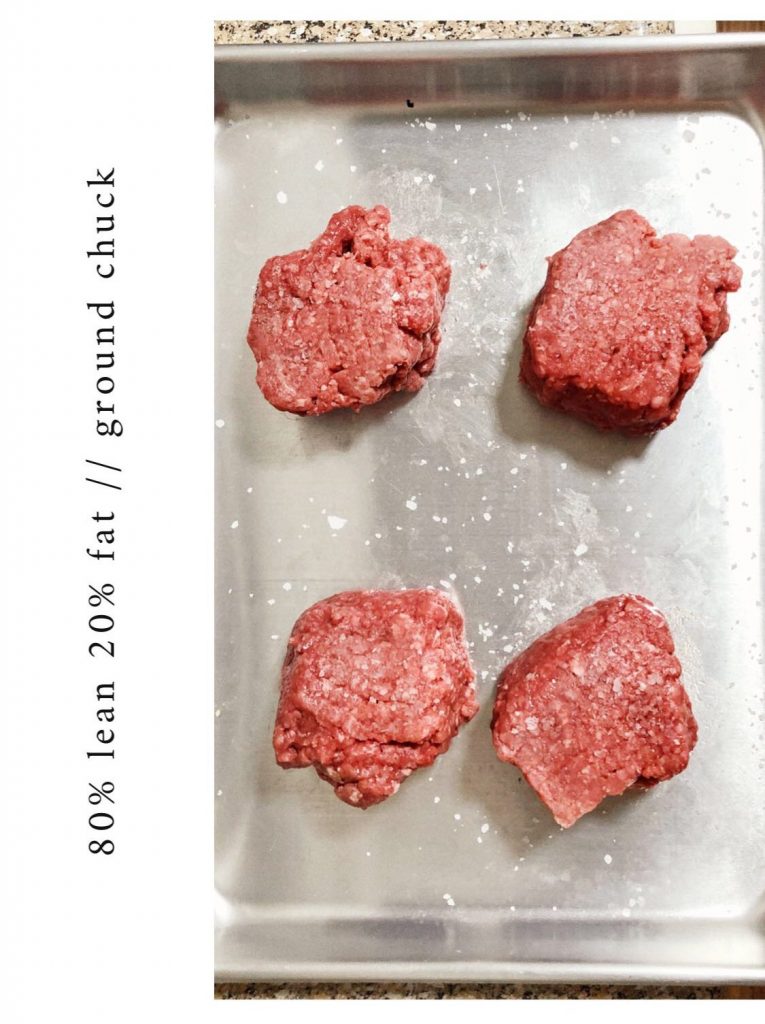 Secondly, use a potato bun or Hawaiian roll. It's the perfect size and has the right amount of sweetness. Butter and toast those buns for the perfect texture too!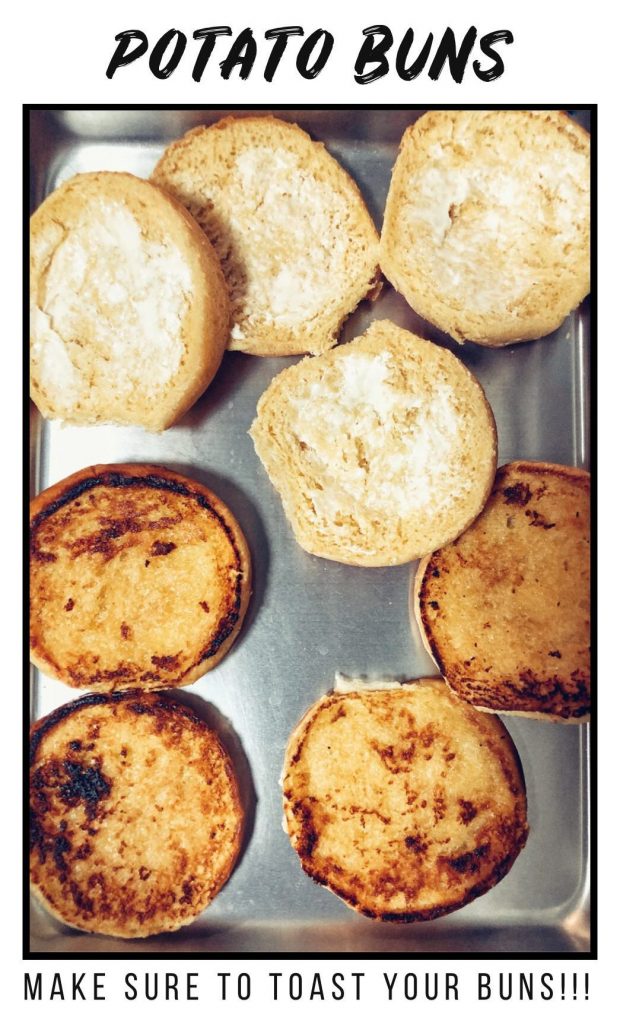 Third, let that cheese melt and hug the burgers. You can use whatever cheese you please. I used some sharp cheddar. I love how it melts nicely and creates that delicious cheese skirt around the burger too. MMM!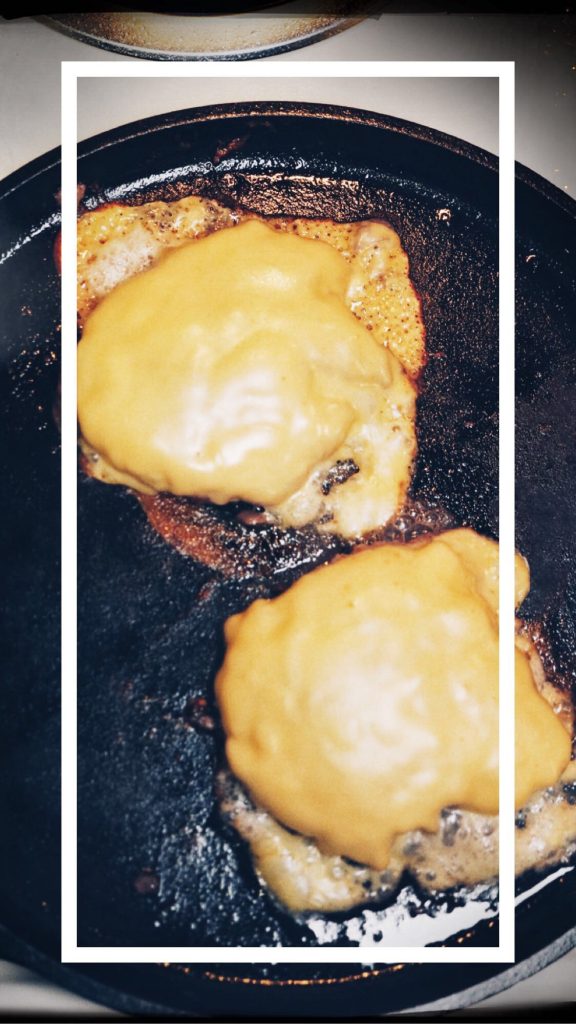 Lastly, what's a burger without fries?! It's just not right to have a burger without fries. So of course, I also made baked fries. I decided to bake the fries because frying things actually scares me and I also don't own an air fryer so I didn't have that option available. Thus, baked fries it is! One of the keys to getting crispy baked fries is removing as much starch as possible from the potatoes. You can do this by soaking the potato slices in cold water for about 30 minutes. Next, you will rinse and dry the fries as best as you can. The drier the potato, the crispier the fry. Then, you will coat the fries with oil (about two tablespoons) and place them on a pre-heated (425 degree) sheet pan in a single layer. Make sure to spread out the fries or else they may end up steaming and not crisping up. Bake these for about 20-25 minutes, turning once halfway thru. Once they are as crispy as you'd like them, remove from the oven and season with salt. You can get creative and add other toppings: garlic, cheese, herbs, seasoning salt, etc.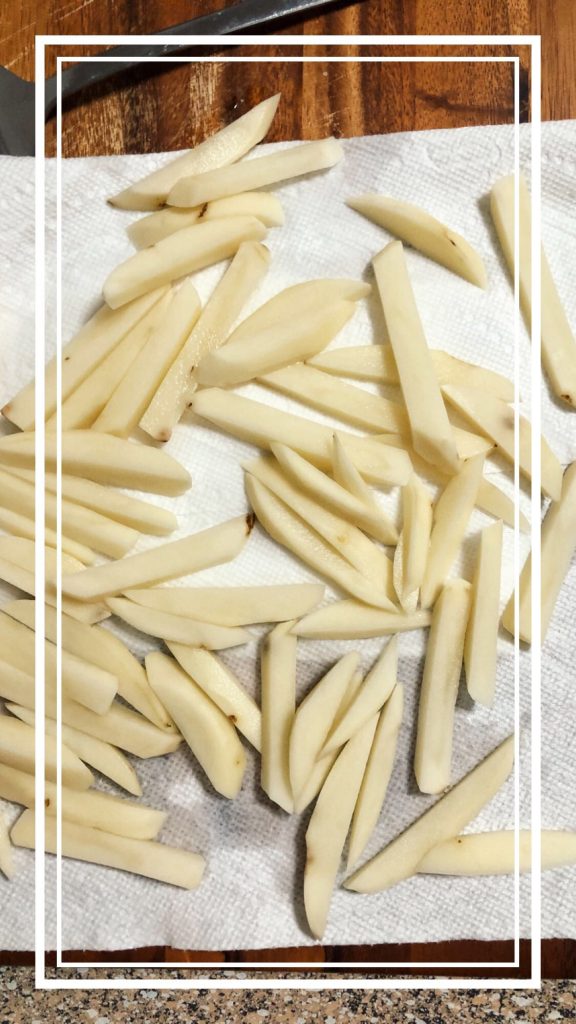 I like to top my burgers with extra pickles, tomato, ketchup, mayo, and lettuce. The possibilities are truly endless when it comes to burger toppings and you can make each burger your own. I absolutely recommend you try this recipe out. Summer is here, let's eat!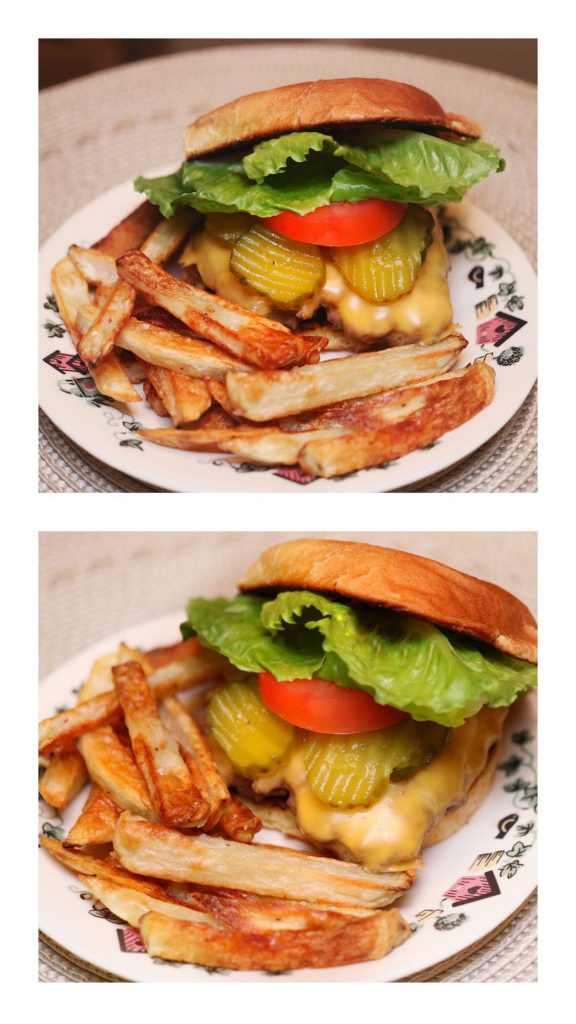 ---
---