Korean BBQ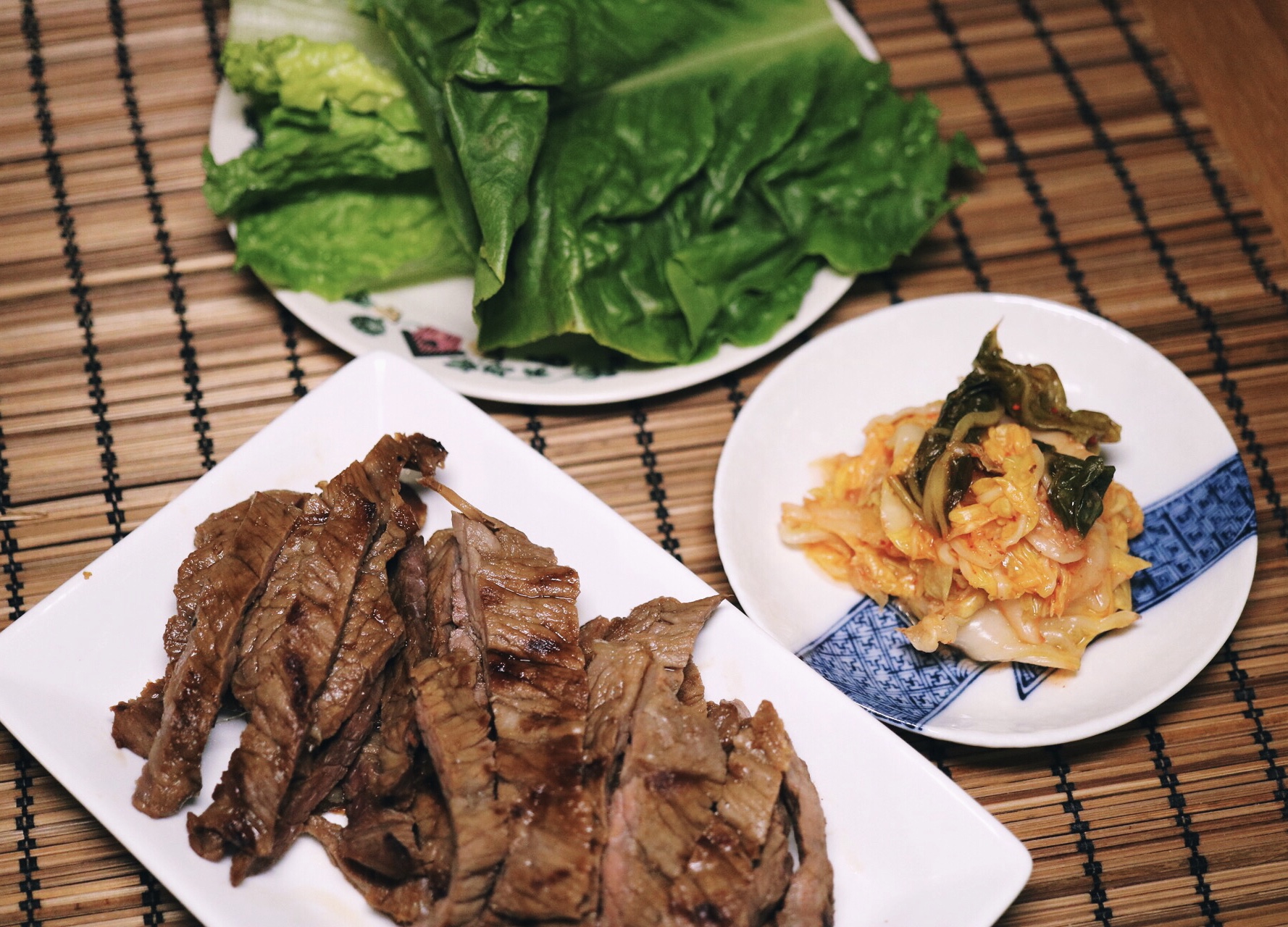 Dinner tonight was Korean BBQ at home. Normally, we like to go out to ALL YOU CAN EAT KBBQ restaurants but tonight I just wanted to stay home. I decided to marinate some flank steak with a Korean BBQ marinade to feed the craving. This is a super simple marinade and can be used on any meat.
Korean BBQ
Course: Lunch, Dinner
Cuisine: Korean American
Difficulty: Easy
Ingredients
1/2 cup reduced-sodium soy sauce

1/2 cup water

1/2 cup brown sugar

1 tablespoon minced garlic

1 teaspoon toasted sesame oil

1 teaspoon grated peeled fresh ginger

1/2 teaspoon freshly ground black pepper

1/2 cup chopped scallions
Directions
Whisk together all ingredients until sugar has dissolved.
Cover meat in an air tight container and marinate overnight.
Before grilling the meat, make sure to pat off as much marinade as possible so you get a great char on the meat.
Serve with kimchi and wrap in lettuce or serve with rice. You can also enjoy some other pickled side dishes and extra hot sauce to spice this meal up. Give this one a try!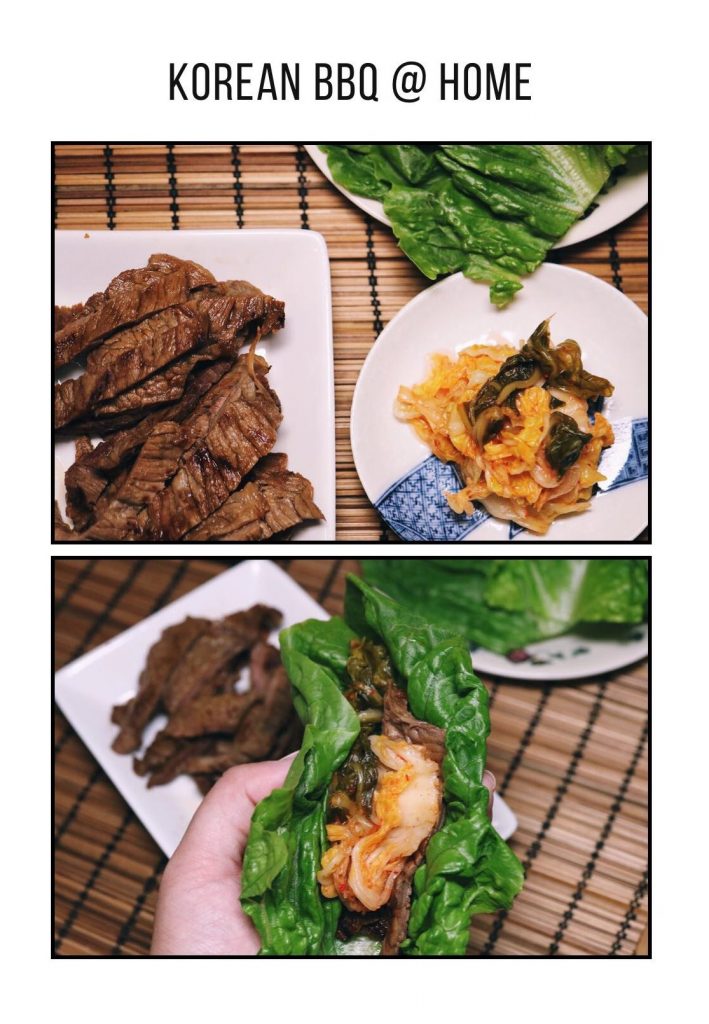 Another thing we typically order when out at KBBQ is CORN CHEESE. Since it's corn season, I made some earlier today. Boiled the fresh cobs, removed the kernels and layered corn and cheese in an oven safe dish. Baked until golden brown. DELICIOUS!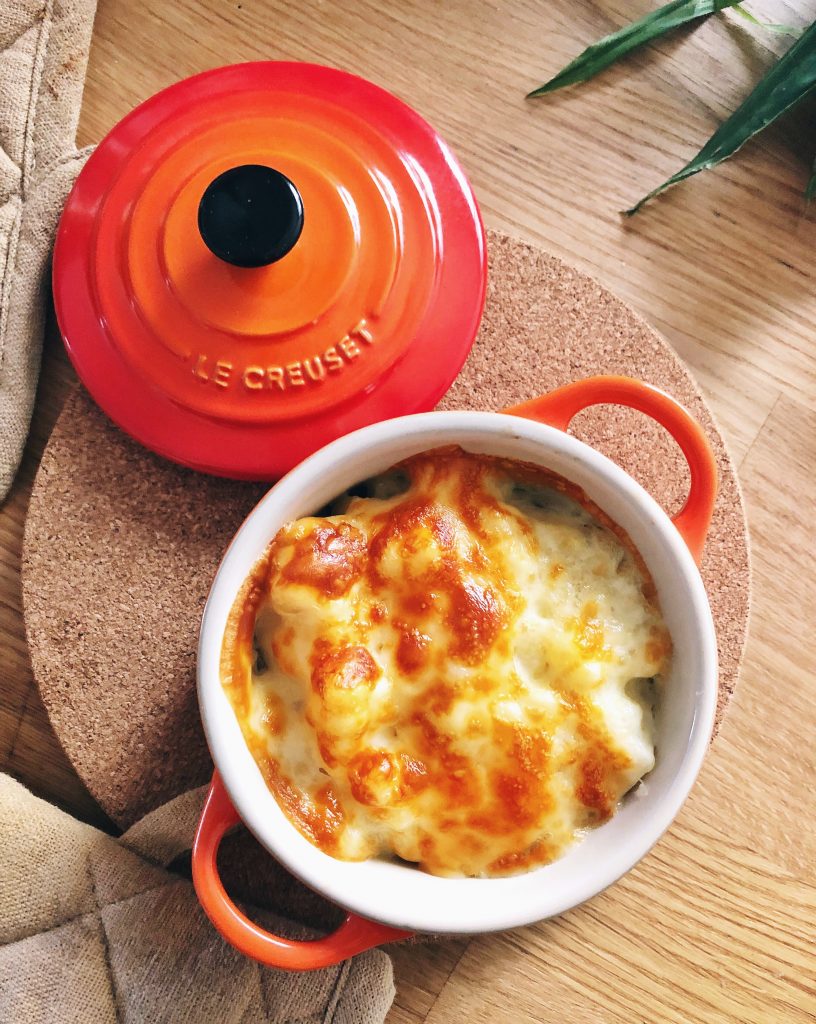 ---
---