Inihaw na Liempo (Grilled Pork Belly)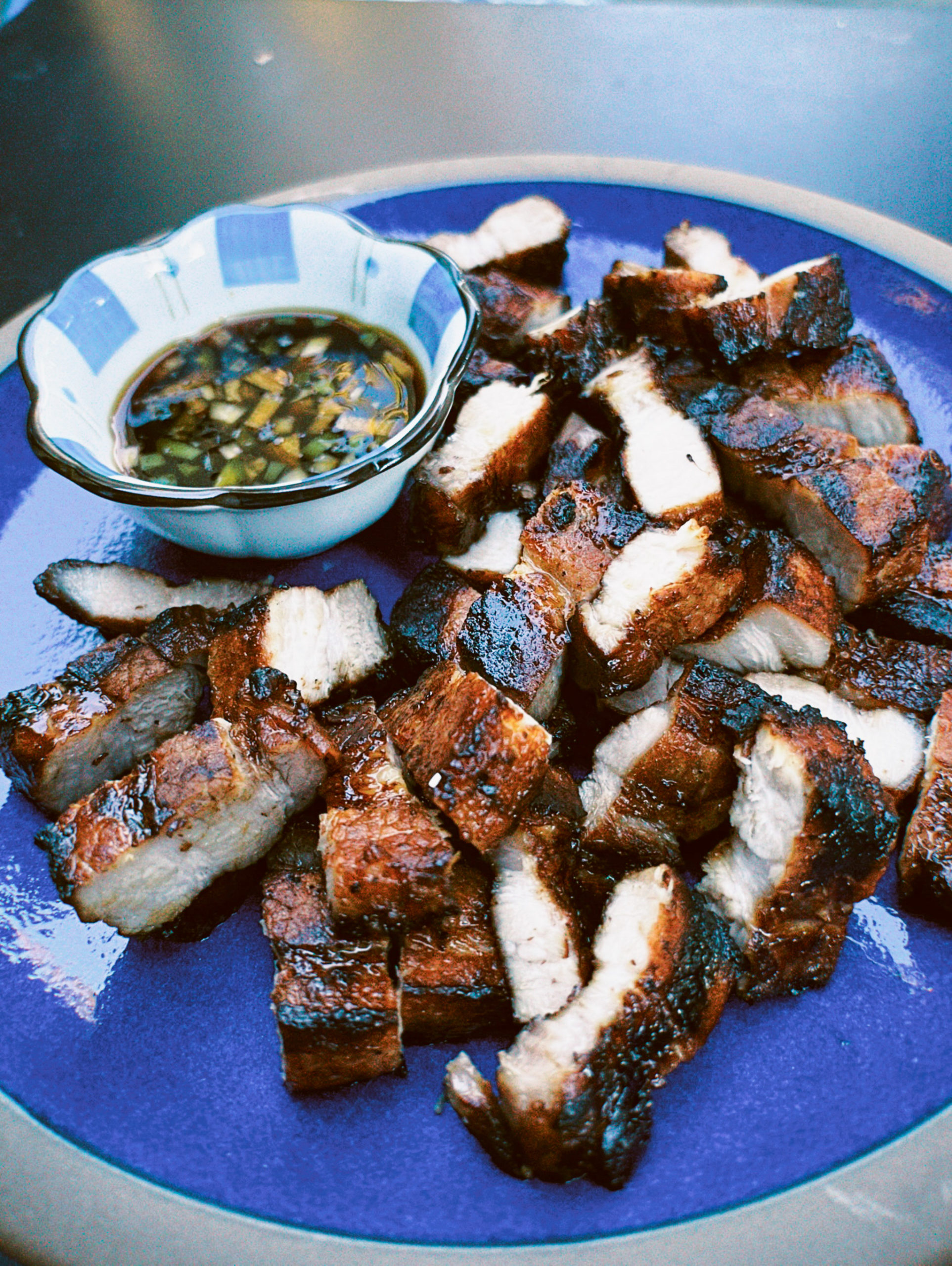 Today is the birthday of the inventor of Banana Ketchup – Maria Orosa. In honor of her birthday, I am sharing a Filipino recipe using Banana Ketchup. Hope you make this one!
Inihaw na Liempo (Grilled Pork Belly)
Course: Lunch, Dinner
Cuisine: Filipino
Difficulty: Easy
– This recipe turns out best if you marinate the pork belly overnight.
– Additionally, this can also be cooked in an air fryer
Ingredients
2 pounds pork belly, about 1/2 inch thick preferably

1/2 cup soy sauce

1/4 cup banana ketchup

1 lemon, juiced

4 cloves of garlic, smashed

1 Tbsp cooking oil

1 tsp salt

1/2 tsp ground pepper
Directions
In a small bowl, mix all marinade ingredients together. Set aside about 1/4 cup in an air tight container and keep in the fridge until time to grill/air fry.
Place the rest of the marinade into a resealable plastic bag or container with tight fitting lid, add in pork belly. Make sure all the meat is submerged in the marinade and marinate for at least 3 hours or overnight is best.
The next day, heat up your grill (or air fryer) and cook meat on each side for about 3-4 minutes per side. When flipping, baste with marinade (the one you set aside day prior). Flip back and forth until pork belly is completely cooked – about 20 minutes total cook time.
Slice and serve with finadene (combination of soy sauce, lemon juice, onions and pepper).
---
---