Pancit Molo Soup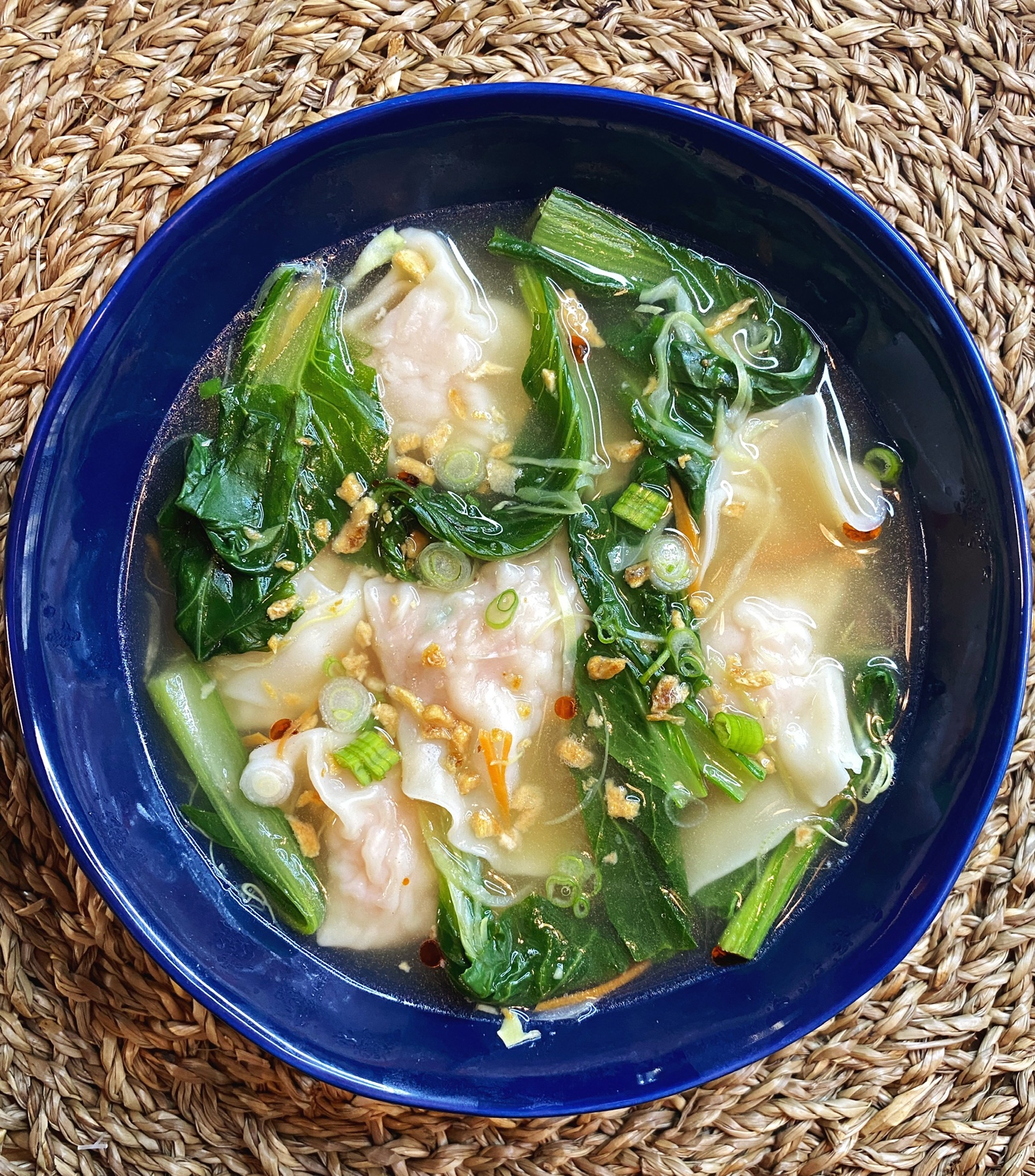 Basically Filipino wonton soup. So delicious. It is said to have originated from the town of Molo in the province of Iloilo and influenced by the wonton soups brought in by the large community of Chinese settlers in the area. Sarap!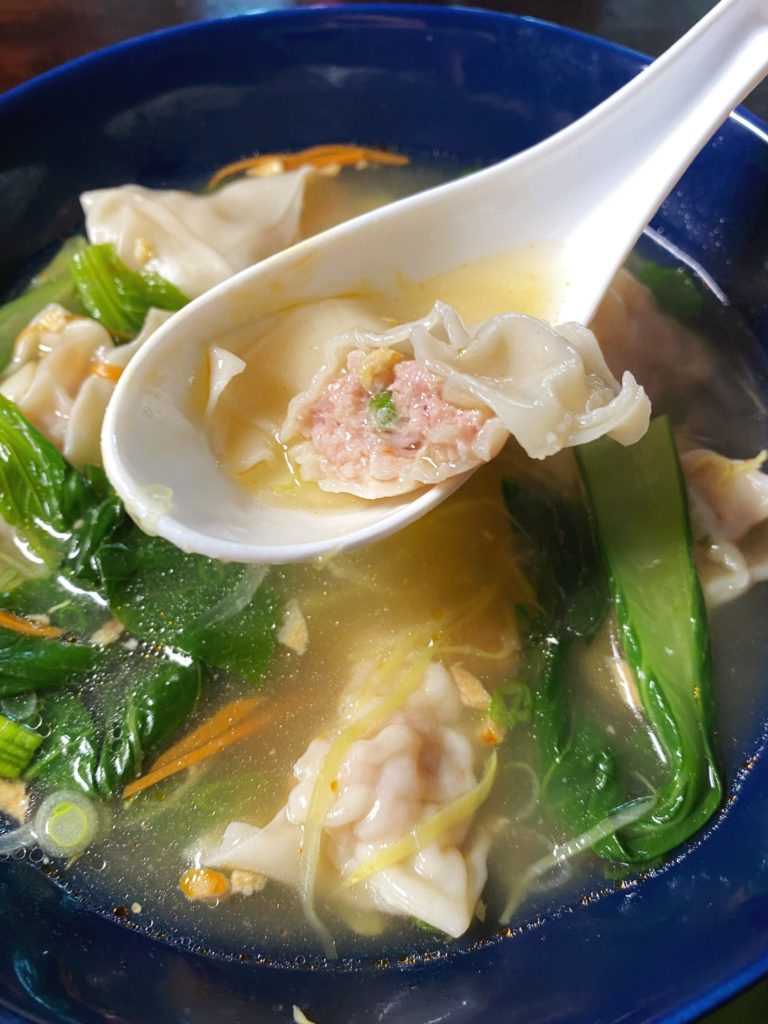 Pancit Molo Soup
Course: Food
Cuisine: Filipino
Difficulty: Hard
Ingredients
For Wontons

12 medium shrimp, peeled and deveined

1 pound ground pork

1 medium yellow onion, minced

1 inch piece of ginger, peeled and grated

1/2 teaspoon sesame oil

1 egg

1/2 teaspoon salt

1/4 teaspoon ground black pepper

1 teaspoon garlic powder

1/4 cup sliced scallions

30 to 35 wonton wrappers

For Soup

6 cups chicken broth

2 tablespoons fish sauce

1 inch piece of ginger, sliced 

1/4 cup chopped scallions

Sliced cabbage, bok choy or any other Asian leafy green. (Spinach works great too.) 

Fried garlic chips, for garnishing

Optional: Drizzle chili oil on top for serving.
Directions
For Wontons
Coarsely chop the shrimp into small pieces and transfer to a mixing bowl.
Add ground pork, onion, ginger, sesame oil, egg, salt, pepper, garlic powder, and scallions. Mix well. Should become a "sticky" mixture.
Lay a piece of wonton wrapper flat on a plate. Scoop 1 tablespoon of the mixture and place in the middle of the wrapper.
Wet the edges of the wonton wrapper with water. Fold the wonton wrapper over the mound to form a triangle. Press the sides to keep the mixture intact.
Fold 2 opposite sides of the triangle wrapper to the middle. Set dumplings on a tray. Repeat process until all the meat has been used.



For Soup
In a soup pot, bring the chicken broth and sliced ginger to a boil. 
Drop the dumplings to cook, make sure they don't clump together. Simmer for a few minutes.
Add the leafy green of your choice and season with fish sauce.
Transfer to a serving bowl and garnish with scallions, fried garlic, and chili oil (if you wish). A squeeze of calamansi, lemon or limes is delicious too!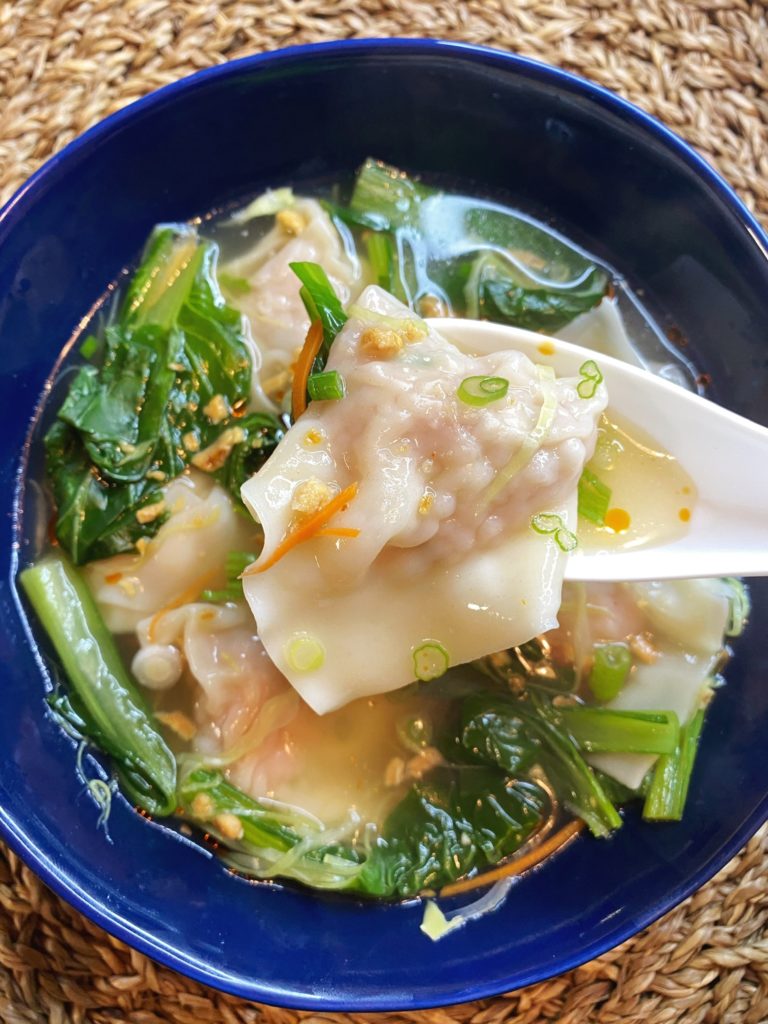 ---
---