Bibingka Cornbread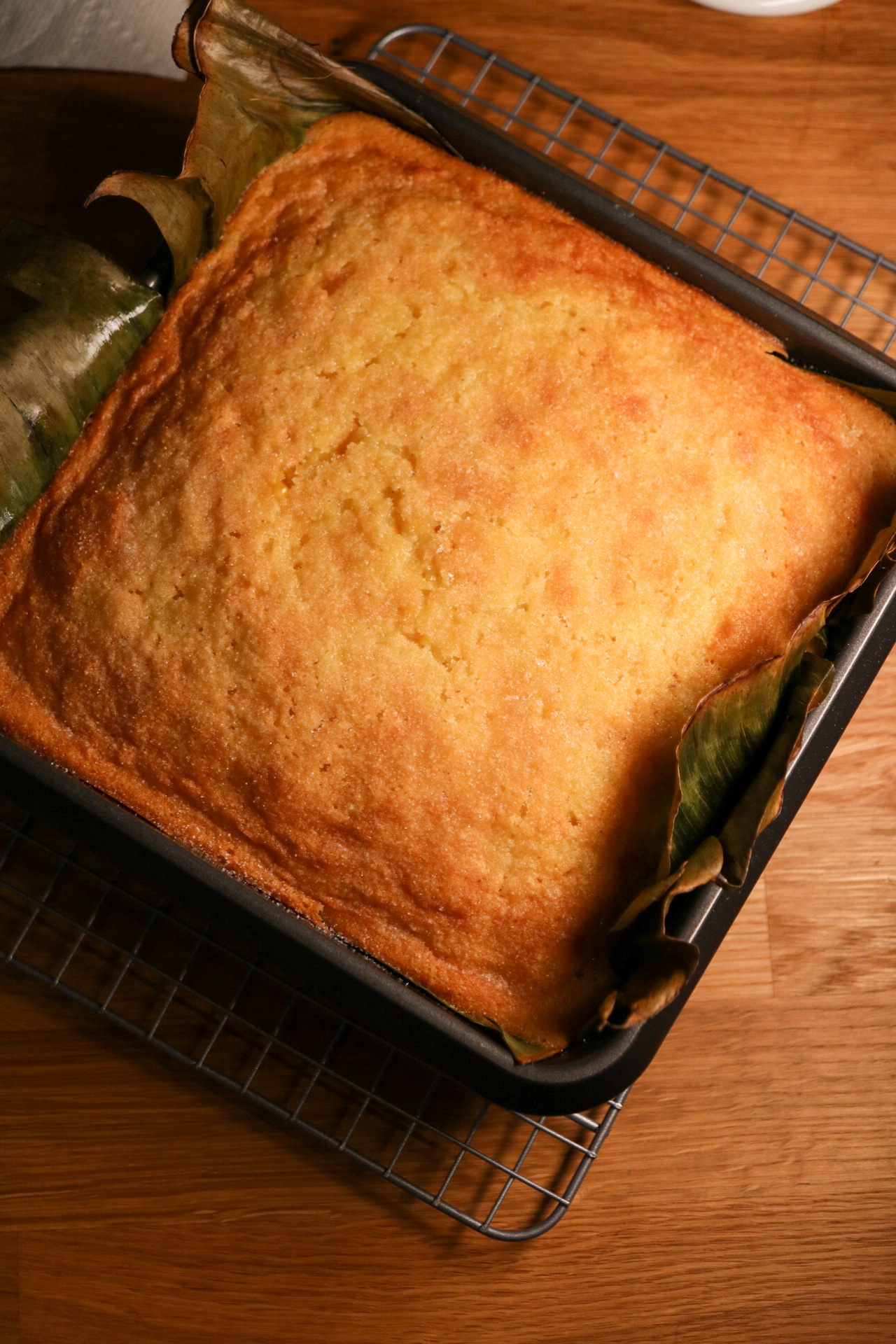 Combined a favorite Filipino food with a favorite American food. Everyone should make this!
Bibingka Cornbread
Course: food, filipino food, sides
Cuisine: Filipino American
Difficulty: Easy
Ingredients
1 cup rice flour

1 cup yellow cornmeal

Pinch of salt

1 tbsp baking powder

3 eggs

1 cup sugar

3 tbsp unsalted butter, melted

1 can coconut milk

1 can cream style corn

Topping

Melted unsalted butter

Granulated sugar
Directions
Preheat oven to 350°F (160°C).  Grease the bottom and sides of an 8X8 inch baking pan.
In a bowl, whisk together rice flour, cornmeal, salt, and baking powder.
In a separate bowl, beat eggs until fluffy. Add sugar and melted butter; continue whisking until foamy.
Add dry ingredients and coconut milk to the egg mixture; mix until all ingredients are thoroughly incorporated.  Add the creamed corn and mix.
Pour batter mixture into prepared pan. Bake for 40-45 minutes or until browned (a toothpick inserted in the center comes out clean).
Remove from oven, brush top with melted butter and sprinkle with sugar.  Return pan to the oven and bake for another 10 minutes. Let cool before cutting into squares.
Serve and enjoy!
---
---