Yaki Udon (Stir Fried Udon Noodles)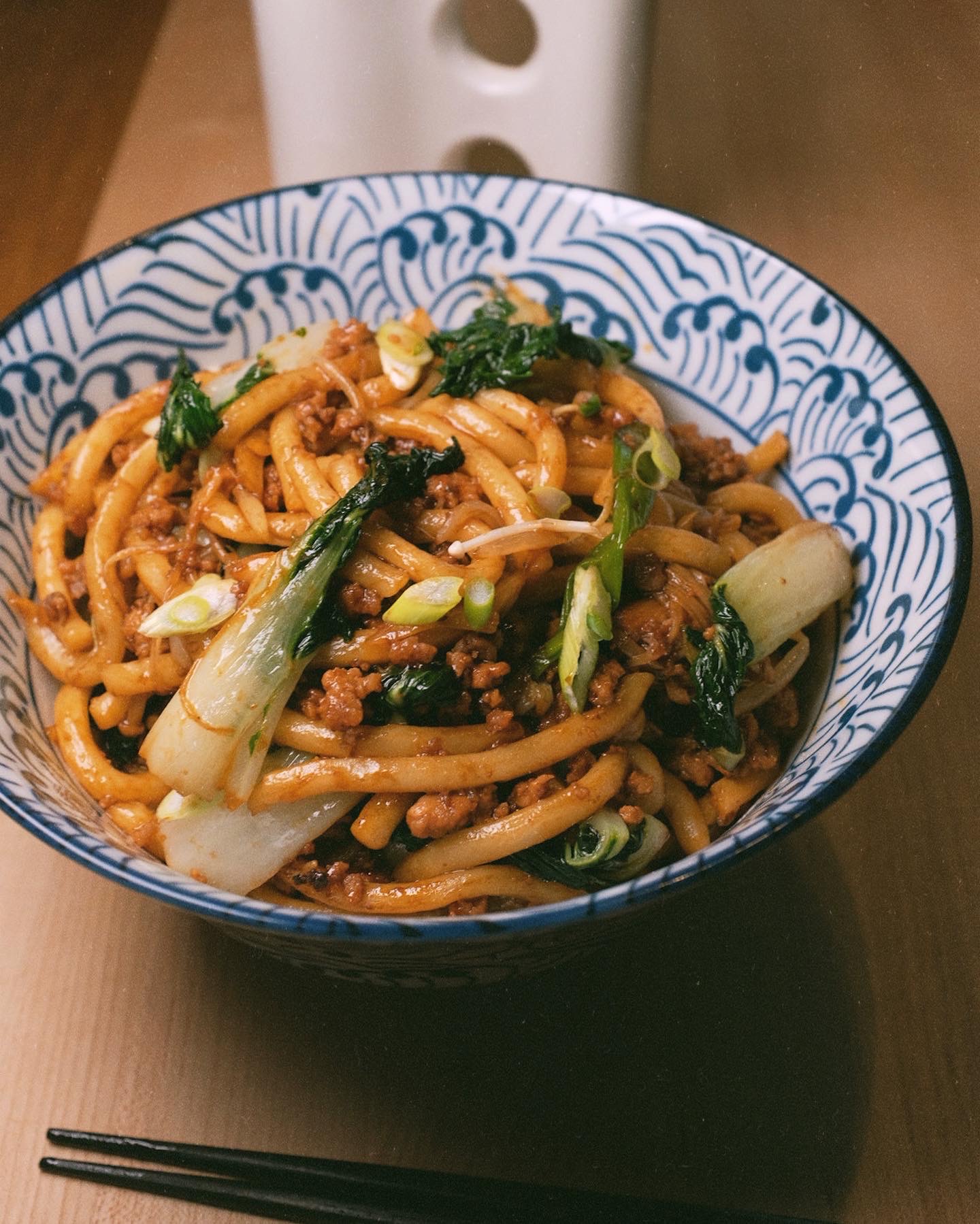 Udon (うどん) is a thick noodle made from wheat flour, used in Japanese cuisine. It is a comfort food for many Japanese people. These noodles are usually found in soups but can also be stir fried. They are thick, chewy and oh so fun to eat.
Yaki Udon (Stir Fried Udon Noodles)
Course: Lunch, Dinner
Cuisine: Japanese
Difficulty: Easy
Ingredients
14 ounces ground pork

14 ounces udon noodles (usually 2 packages)

Any mix of stir fry vegetables (about 2 ounces each) – i.e. cabbage, bok choy, green onions, bean sprouts, enoki mushrooms

For the Sauce:

2 1/2 Tablespoons dark soy sauce

2 Tablespoons oyster sauce

1 Tablespoon Mirin

2 teaspoons brown sugar

1/2 teaspoon rice wine (cooking sake)
Directions
In a small bowl, combine all the sauce ingredients and whisk together until the sugar is dissolved.
In a hot skillet, brown meat. Then add in the vegetables and stir fry.
Add in noodles and sauce. Mix to combine.
Optional: Add chili oil to for a kick!
---
---