Japanese Hambagu (ハンバーグ) Meatballs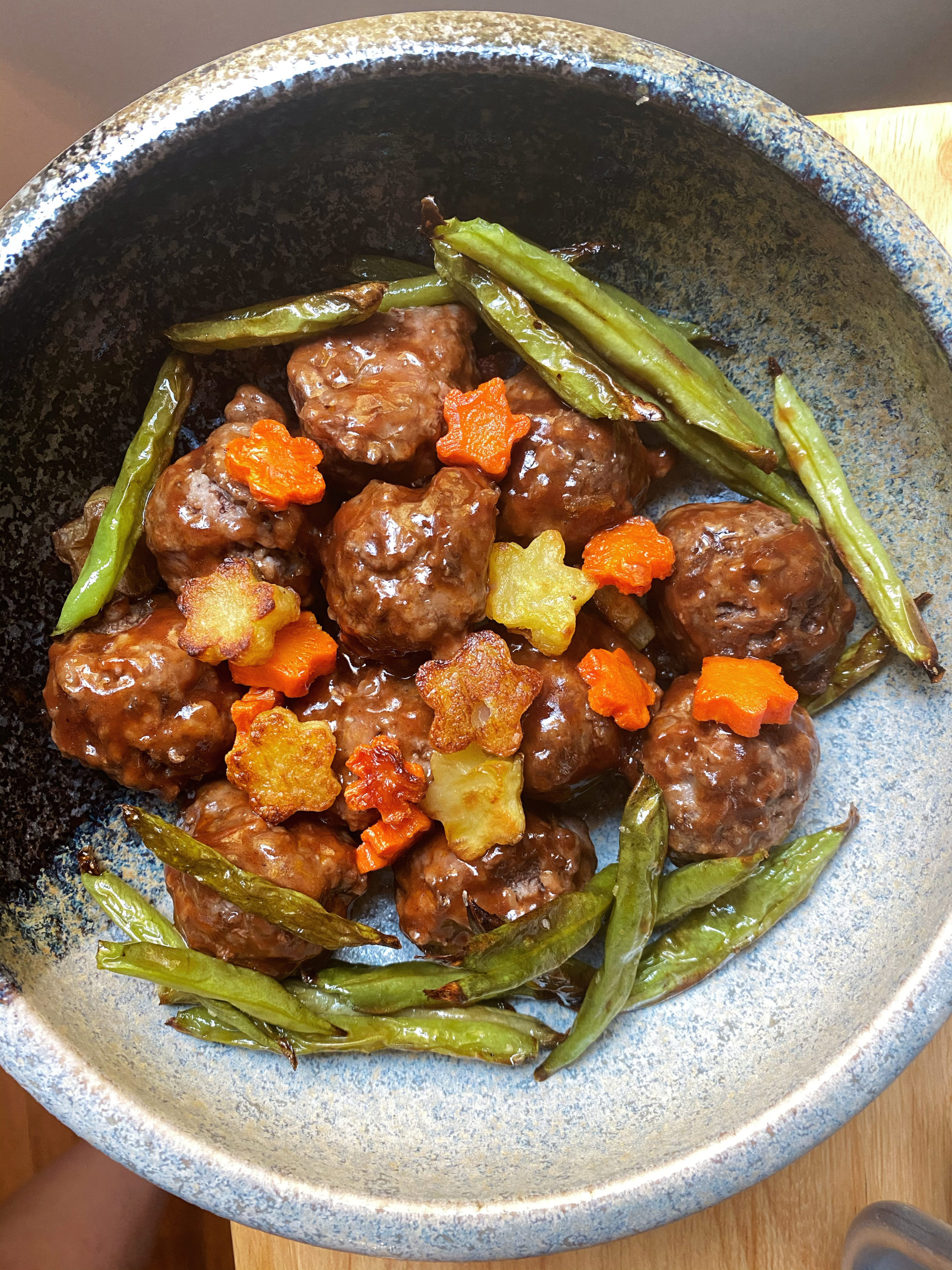 Japanese style Hamburg steak aka Hambagu (ハンバーグ) is a popular dish in Japan. It is made from ground meat with finely chopped sautéed onions, eggs, and breadcrumbs flavored with various spices, and usually formed into a flat, circular shape. You usually find this served with a sweet, tangy sauce.
I decided to take this recipe and turn them into meatballs… cause why not.
Japanese Hambagu (ハンバーグ) Meatballs
Course: Dinner
Cuisine: Japanese
Difficulty: Easy
Ingredients
For the hambagu meatballs

1 medium onion, diced

1 lb ground beef

1/2 lb ground pork

1 tsp kosher salt

Freshly ground pepper

1/2 tsp garlic powder

1/2 tsp nutmeg

1/3 cup panko bread crumbs

2 Tbsp milk

1 large egg

For the sauce

1 Tbsp unsalted butter

3 Tbsp ketchup 

3 Tbsp tonkatsu sauce

3 Tbsp red wine 

3 Tbsp water
Directions
Forming the meatballs
Finely dice onions.
Heat up cast iron pan to medium and add half a tablespoon of oil. Add onions and sauté onions until they are soft and translucent. Set aside and let cool in a large bowl.
Once the onions have cooled, add in the ground pork and beef.
Add salt, black pepper, garlic powder and nutmeg.
Next, add in the panko, milk and egg.
Combine all ingredients, using hands until the mixture is pale and sticky.
Form meatballs using a small scoop. Cover and refrigerate for at least 30 minutes.
Cooking the meatballs
Set oven to 400° F.
Place meatballs into an oven proof pan (preferably cast iron, use the same one used to cook onions).
Cook for 20 minutes.
Making the sauce
Remove meatballs from pan once done cooking.
In the same pan (no need to clean it out), add the butter, ketchup and tonkatsu sauce.
Next, add in water and wine.
Mix well and bring the sauce to simmer on medium heat and let the alcohol evaporate.
When the sauce thickens, remove from the heat.
Drizzle the sauce over and coat the meatballs.
Recipe Video
Notes
Hambagu is typically served with steamed rice, miso soup, and some roasted vegetables such as potatoes or carrots.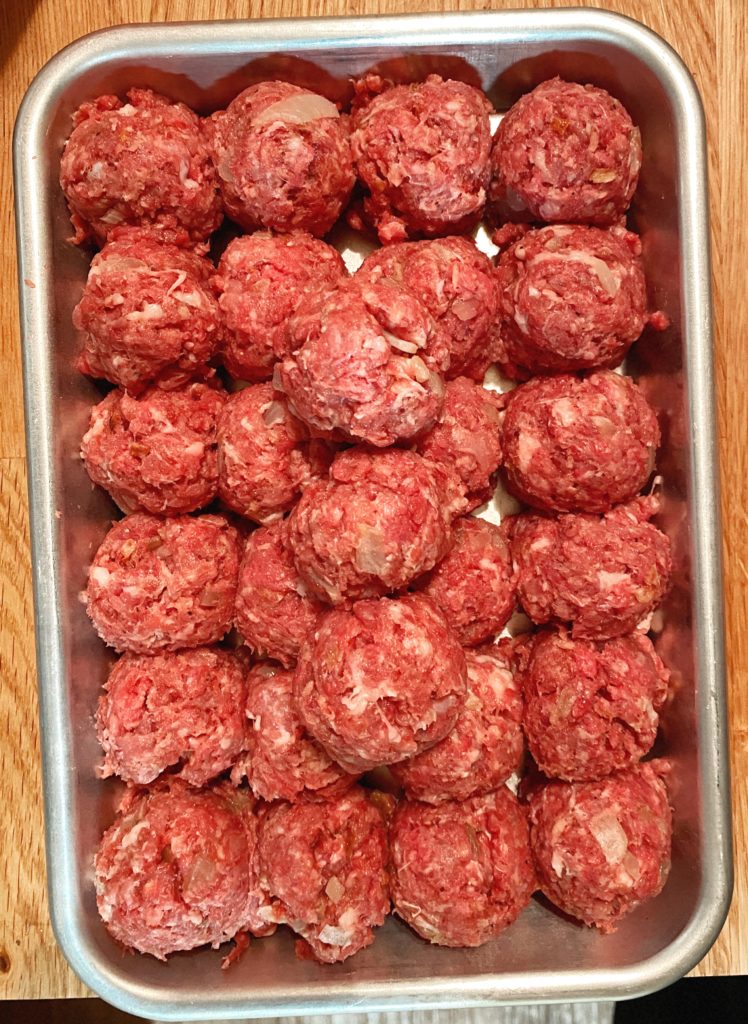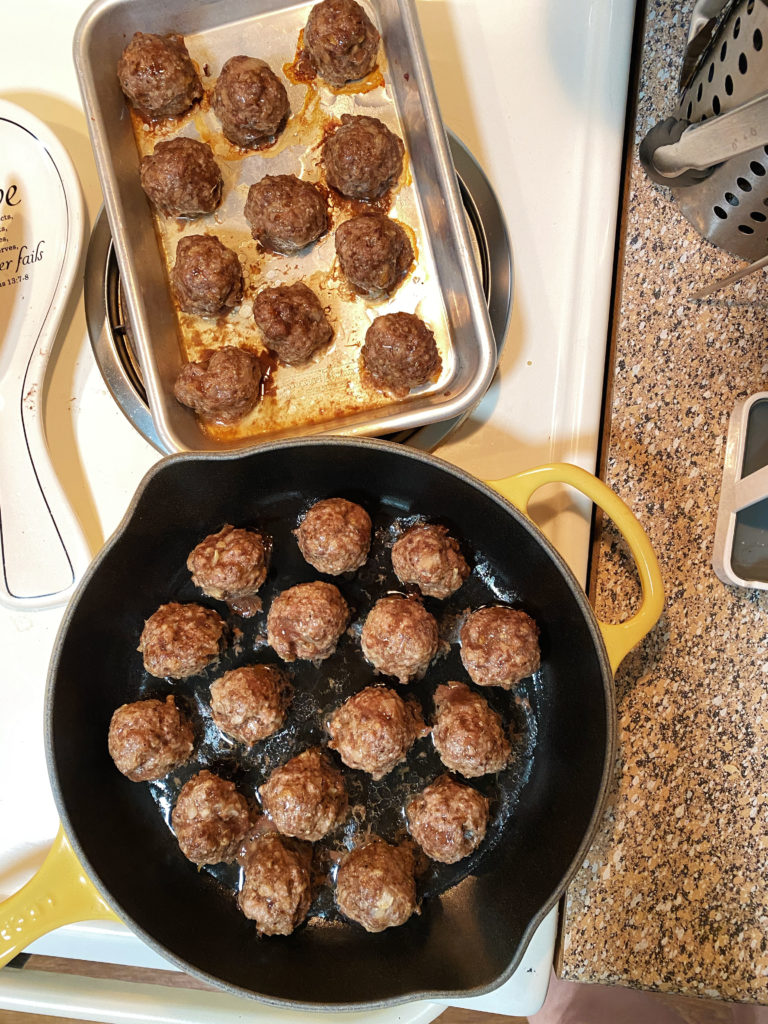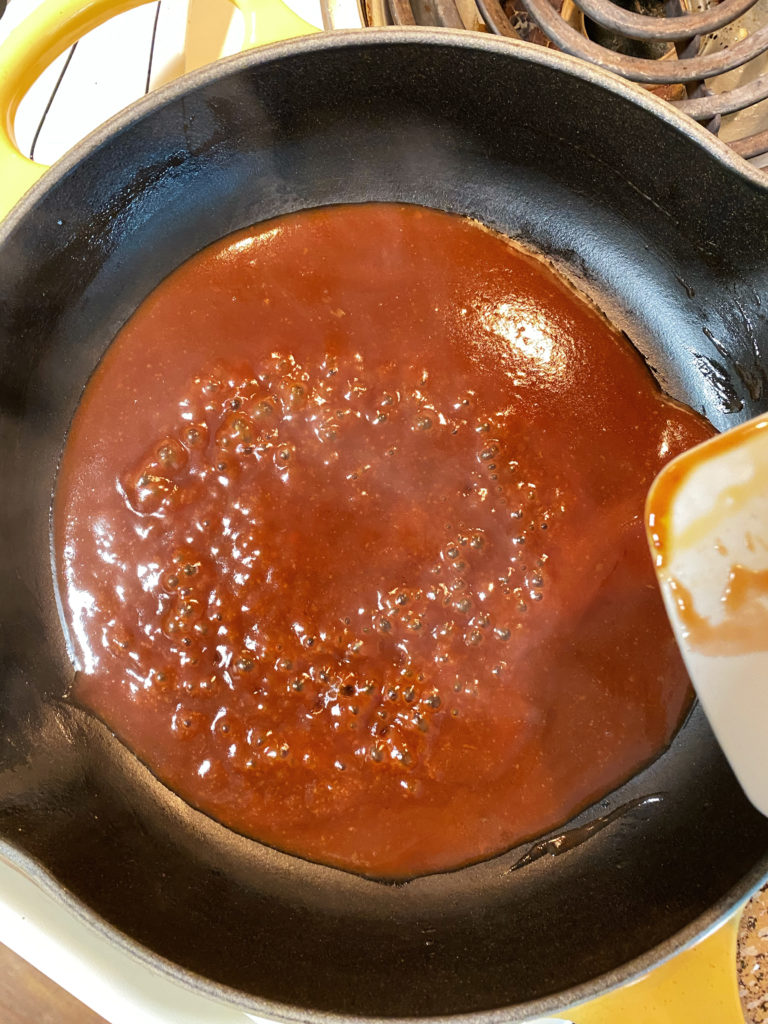 ---
---