Pork Carnitas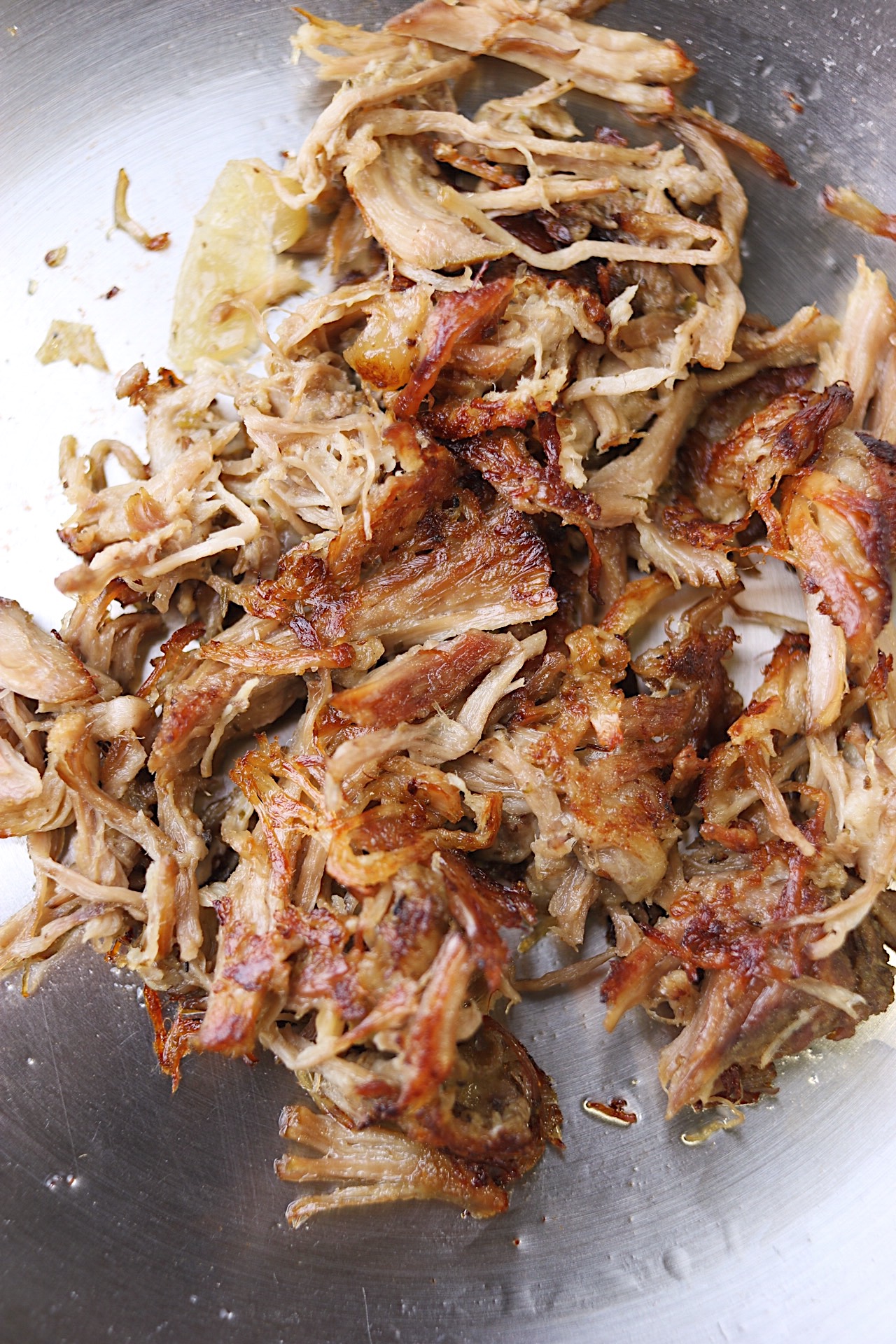 I have been on a quest for the perfect, easy Pork Carnitas recipe for quite sometime now and I think I have finally found one that works for me. The best part is, a lot of the cooking is done in a slow cooker so it can do it's low and slow cooking while you are taking care of other business. DEFINITELY, try this one out!
Pork Carnitas
Difficulty: Easy
Ingredients
2 pounds boneless pork shoulder (or 2 1/2 pounds bone-in)

1 orange

Salt and freshly ground black pepper

2 teaspoons dried oregano

1 teaspoon ground cumin

1 tablespoon olive oil

1 onion, coarsely chopped

4 cloves garlic, minced

1 orange, cut in half

3 tablespoons vegetable oil
Directions
Rinse and dry the pork shoulder. Salt and pepper liberally. Mix the oregano and the cumin with olive oil and rub all over pork.
Line the bottom of your slow cooker pot with the onion and garlic. Place the pork in a slow cooker and squeeze over the juice of the orange & add the two halves into the pot. Cover and cook on low for 8 to 10 hours or on high 4 hours.
Once the meat is tender, remove from slow cooker and let cool slightly before pulling apart with two forks.
In a large saute pan, heat the vegetable oil over high heat. Press the carnitas into the oil, add salt, and fry until crusty on one side. Serve.

You can serve the carnitas as is, on a salad, in a taco or quesadilla, on nachos, or any way you'd like. The important thing is that you enjoy it!
---
---