Mickey Mouse Beignets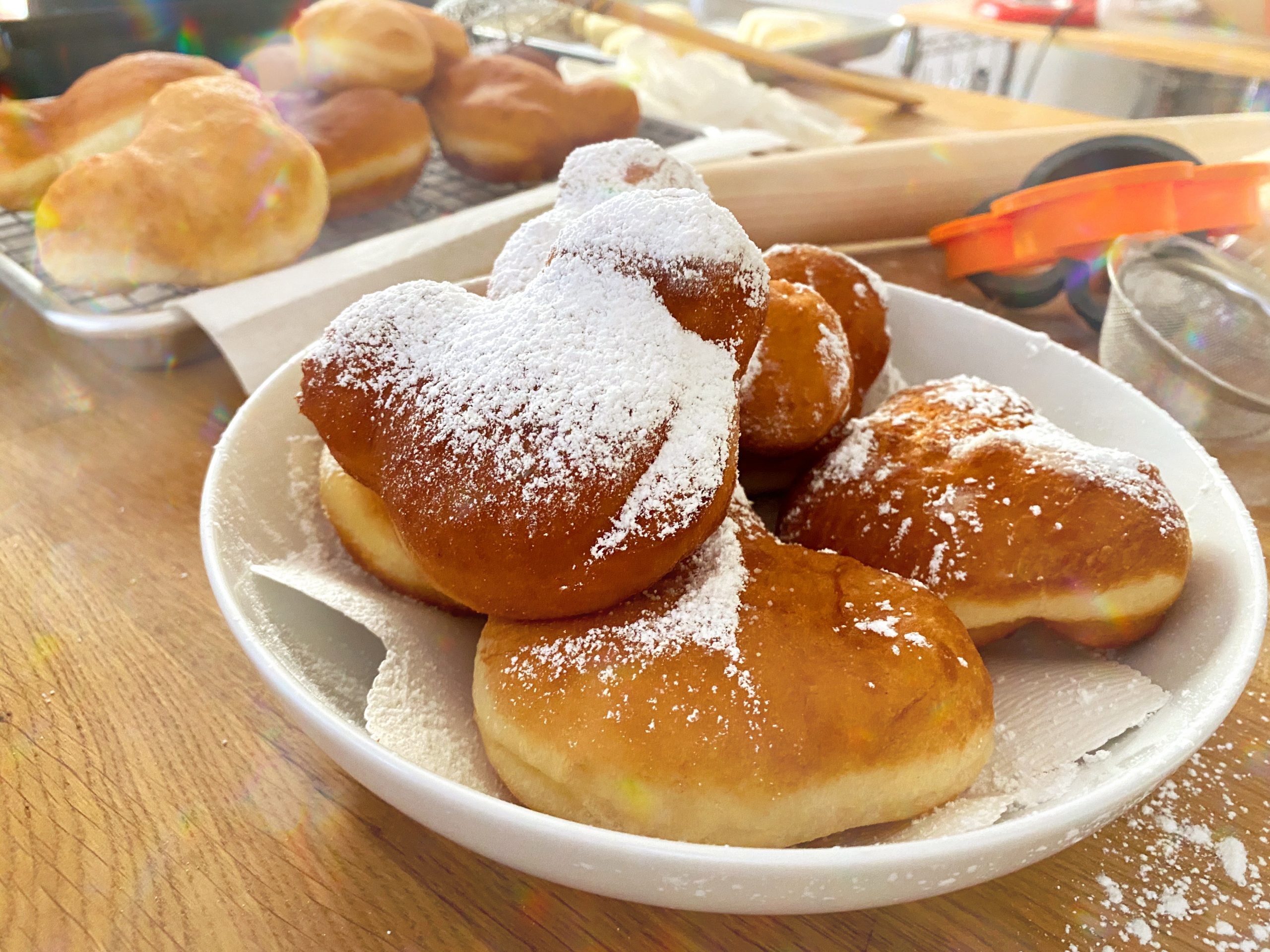 Beignets originated in France. Made from the delicate, spongy pâte à choux, these airy, square pastries are basically a doughnut. Disneyland serves these up at Café Orleans or the Mint Julep Bar and they're Mickey-shaped! Since the parks are still closed (sadface), I felt I should make some at home to help cope with the sadness.
I used the smaller 3″ cutter to make these mini sized but they ended up being the perfect size. I love how light and airy these turn out. They are a bit crispy on the outside and perfectly chewy and soft on the inside. It really is like a doughnut, but, less heavy?? Or am I just making excuses to eat a bunch at a time. Regardless, powdered sugar is a must and dipping sauces are optional for this treat.
Hope you make these too!
Mickey Mouse Beignets
Course: Food, Recipe Testing
Cuisine: Snacks
Ingredients
1 cup warm water (105° to 110°)

2 teaspoons active yeast

1/3 cups of sugar + 1 tablespoon

2/3 cup whole milk

1 large egg + 1 yolk

3 tablespoons melted unsalted butter

1 teaspoon sea salt

4 1/3 cup All Purpose Flour

Neutral oil for frying

Powdered sugar
Directions
Add the warm water, yeast and 1 tablespoon of sugar to a standing mixer bowl and whisk until combined. Let sit for 7-10 minutes until it forms a raft on top.
Next, pour in the remaining sugar, milk, eggs and melted butter and whisk until combined.
Attach the bowl the stand mixer with the hook attachment and add in the salt and flour and mix on medium speed until smooth and the dough has pulled away from the inside of the bowl, about 2-3 minutes.
Cover the dough with plastic wrap or a towel and let sit at room temperature until it has doubled in size, about 90 minutes.
Transfer the dough to a large clean surface dusted with flour and roll out until it is ½" to ¾" thick and cut into 1 ½" to 2" squares or rectangles.
Add 5-6 of the beignets to a pot with hot oil or a deep fryer set to 350° and cook for 1 1 1/2-2 minutes per side or until golden brown.
Cook in batches until the beignets have all been fried and set on a sheet tray lined with parchment paper or paper towels and drain.
Coat heavily in powdered sugar and serve.
Recipe Video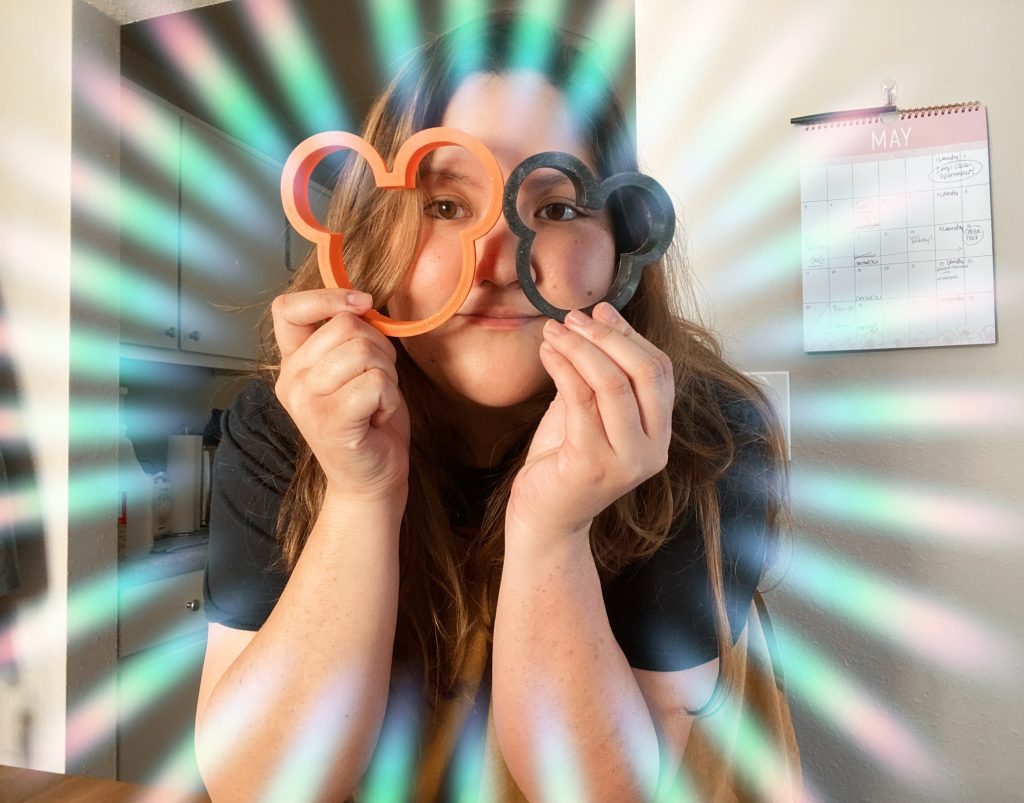 Purchased the cookie cutters here:
https://www.etsy.com/listing/281587980/mickey-mouse-cookie-cutter-various-sizes?ref=yr_purchases
---
---