Mashed Potatoes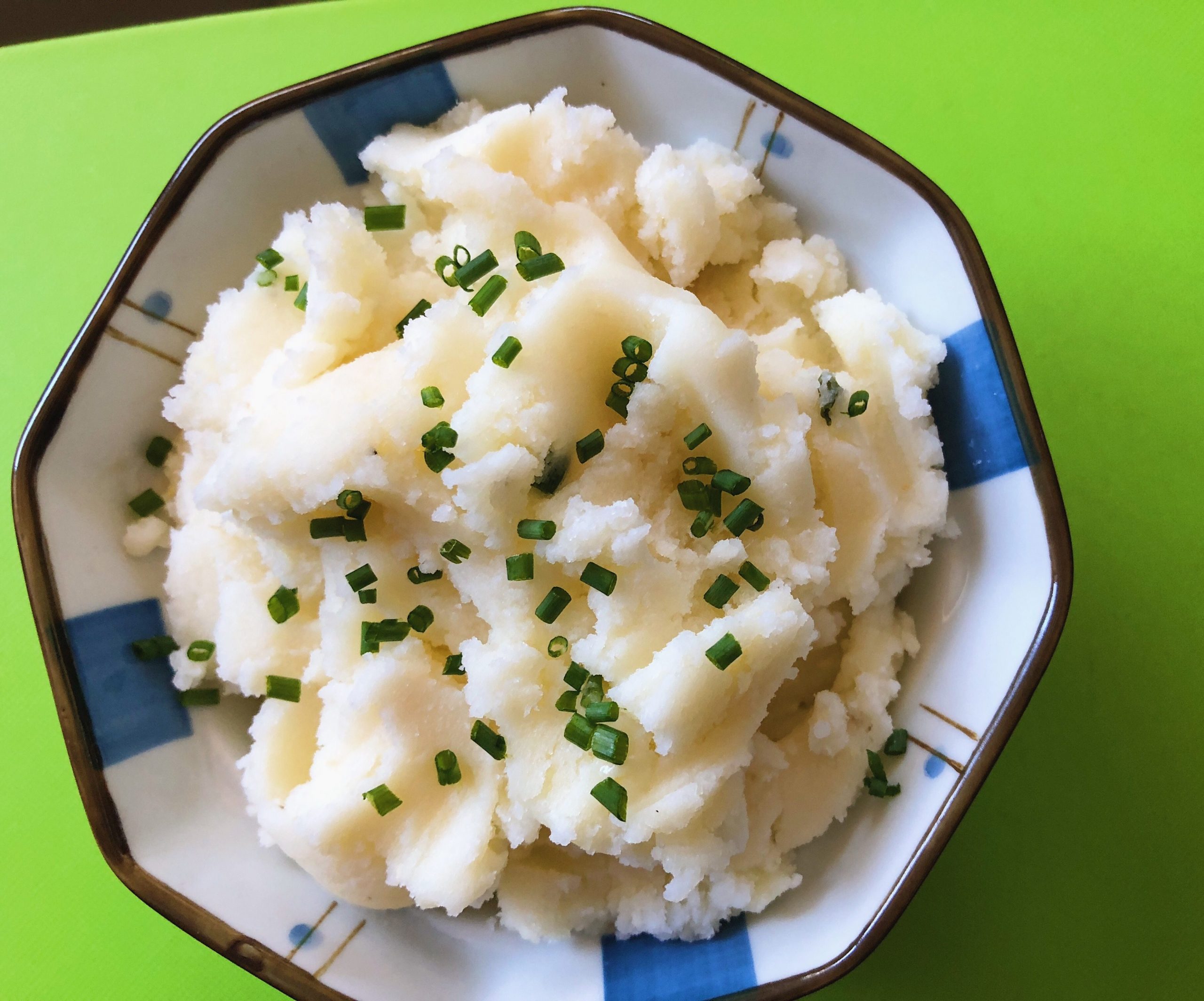 This year I was in charge of making the mashed potatoes for our annual Christmas Eve dinner. I had made mashed potatoes before using a potato masher and I love a chunky mashed potato but a smooth mashed potato is something totally different. I saw on a Food Network show that a potato ricer helps creates this amazing texture and consistency. Decided to pick one up and it did not disappoint, I love it!
To add a little something extra to these mashed potatoes, I roasted garlic and riced them along with the boiled potatoes. To roast the garlic I tightly wrapped a bunch of garlic cloves with 1 tablespoon of olive oil in a foil packet and baked it at 350 degrees F for 45 minutes.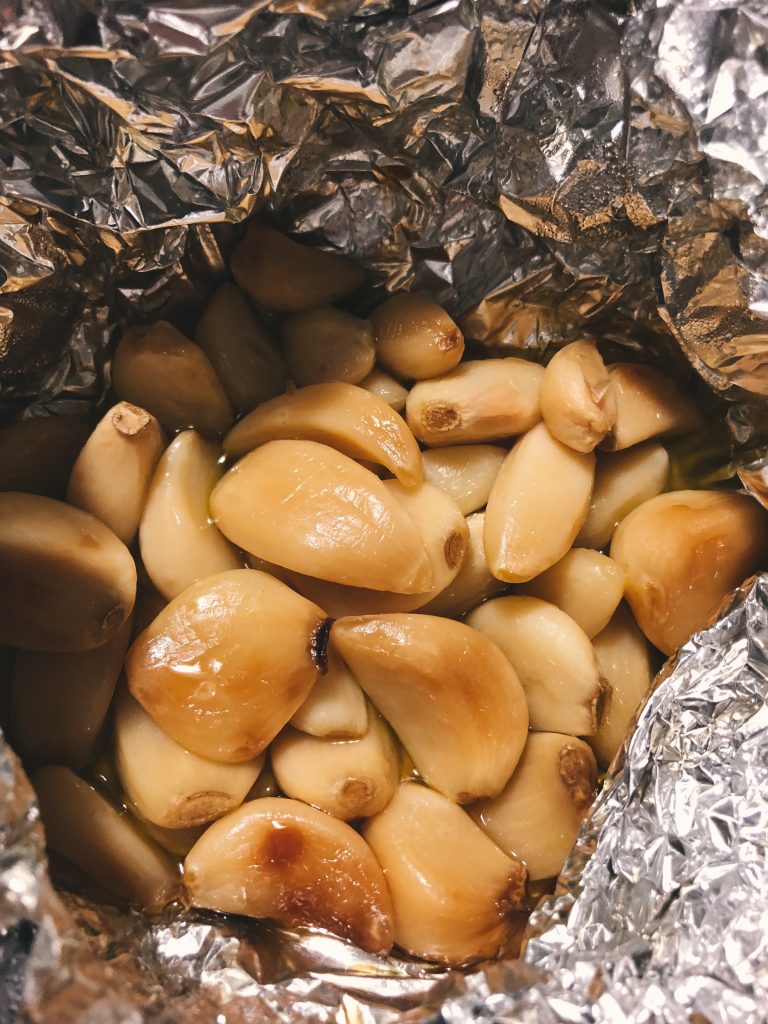 While the garlic was roasting, I peeled 3 pounds of russet potatoes and chopped them into 2″ pieces. I boiled the potatoes in salted water just until they were fork tender.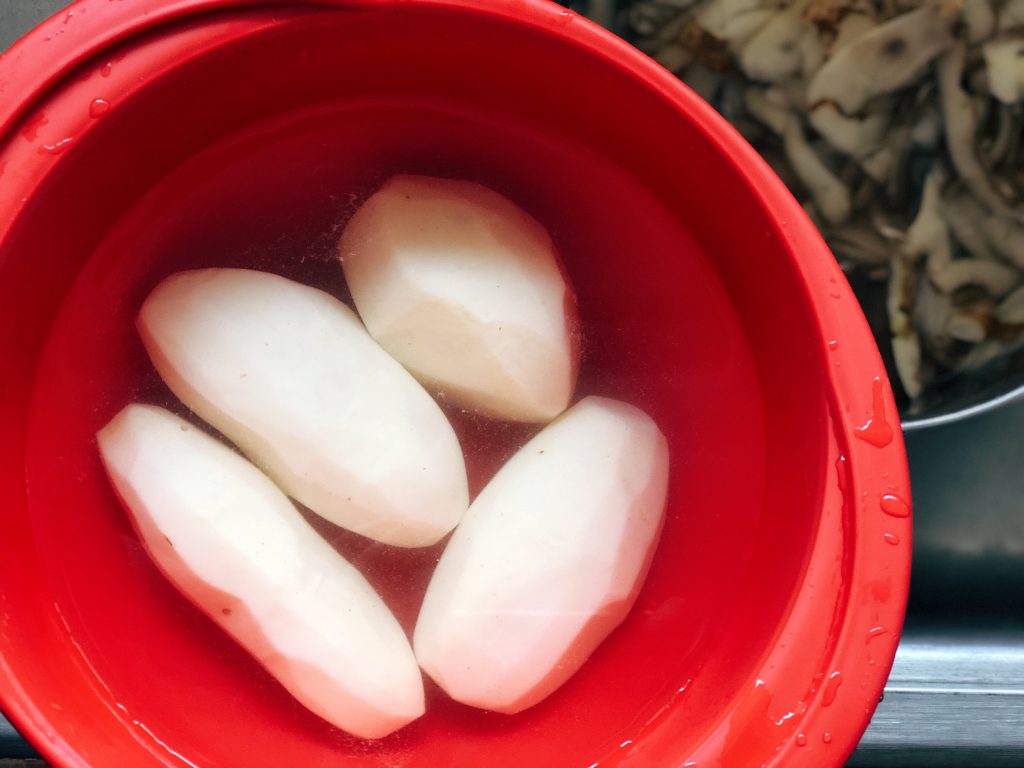 Once the potatoes and garlic were done, I "riced" both ingredients with the potato ricer. You can see in the photo below, the darker patches in the bowl is the roasted garlic mixed in with the potatoes. YUM!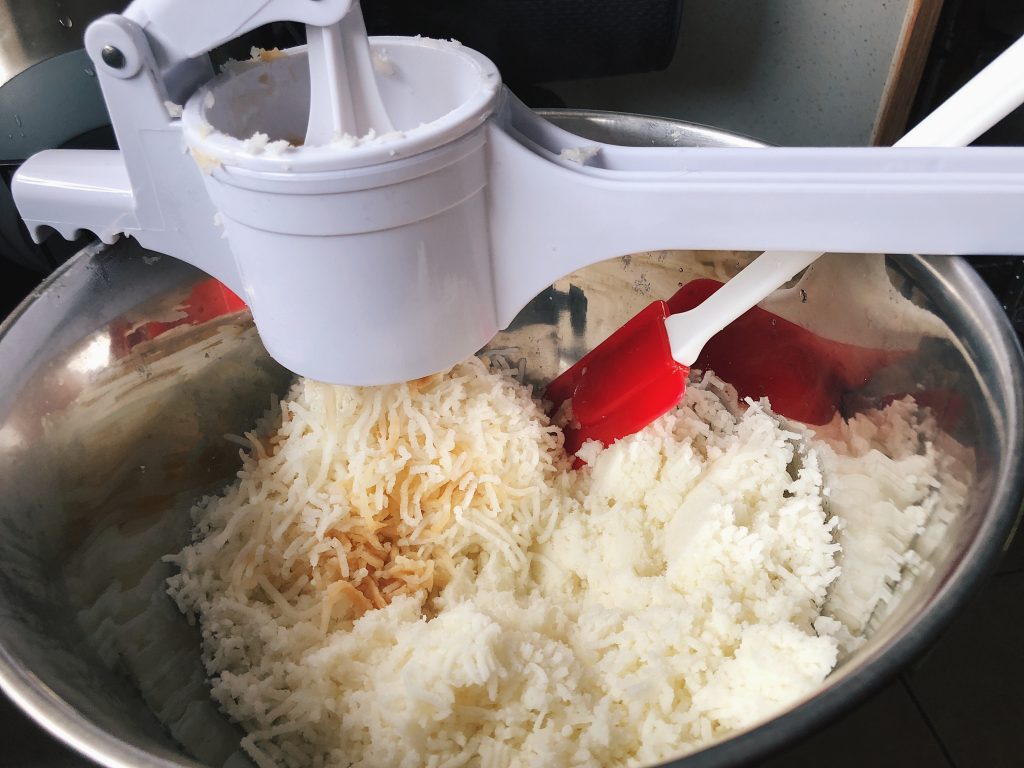 Mix in sour cream, butter, salt, and pepper with a spatula and top with chives then enjoy! Definitely give this one a try! We ate ours with some prime rib, brussel sprouts, and garlic prawns. MMMMMMM!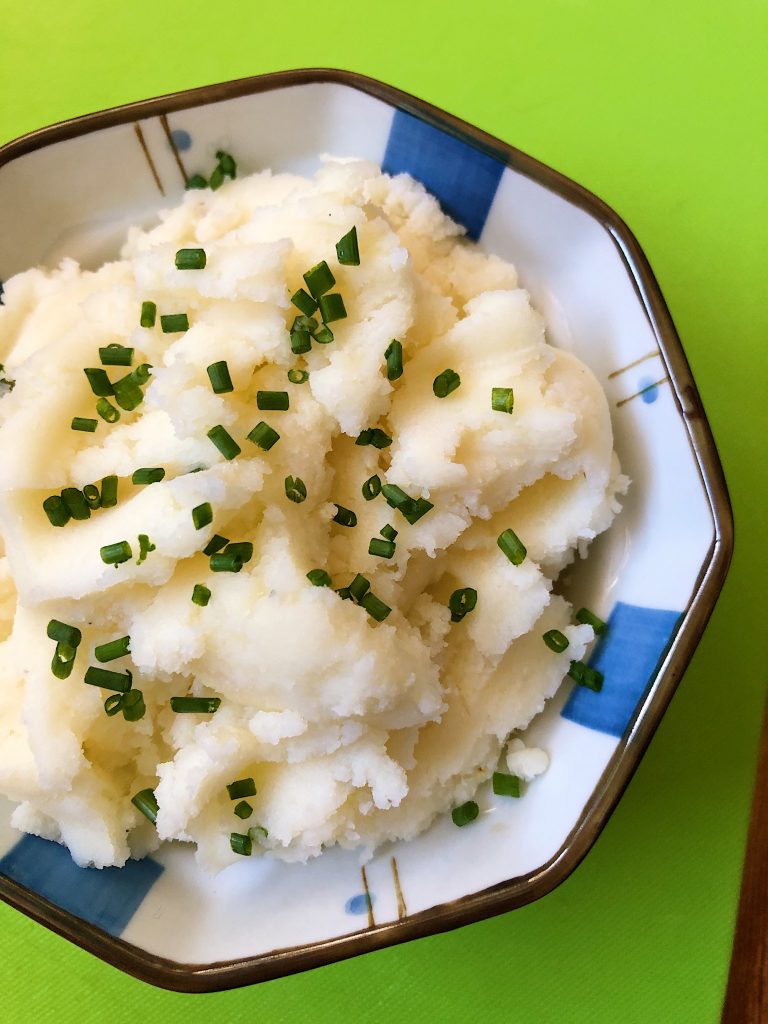 ---
---