Lumpiang Shanghai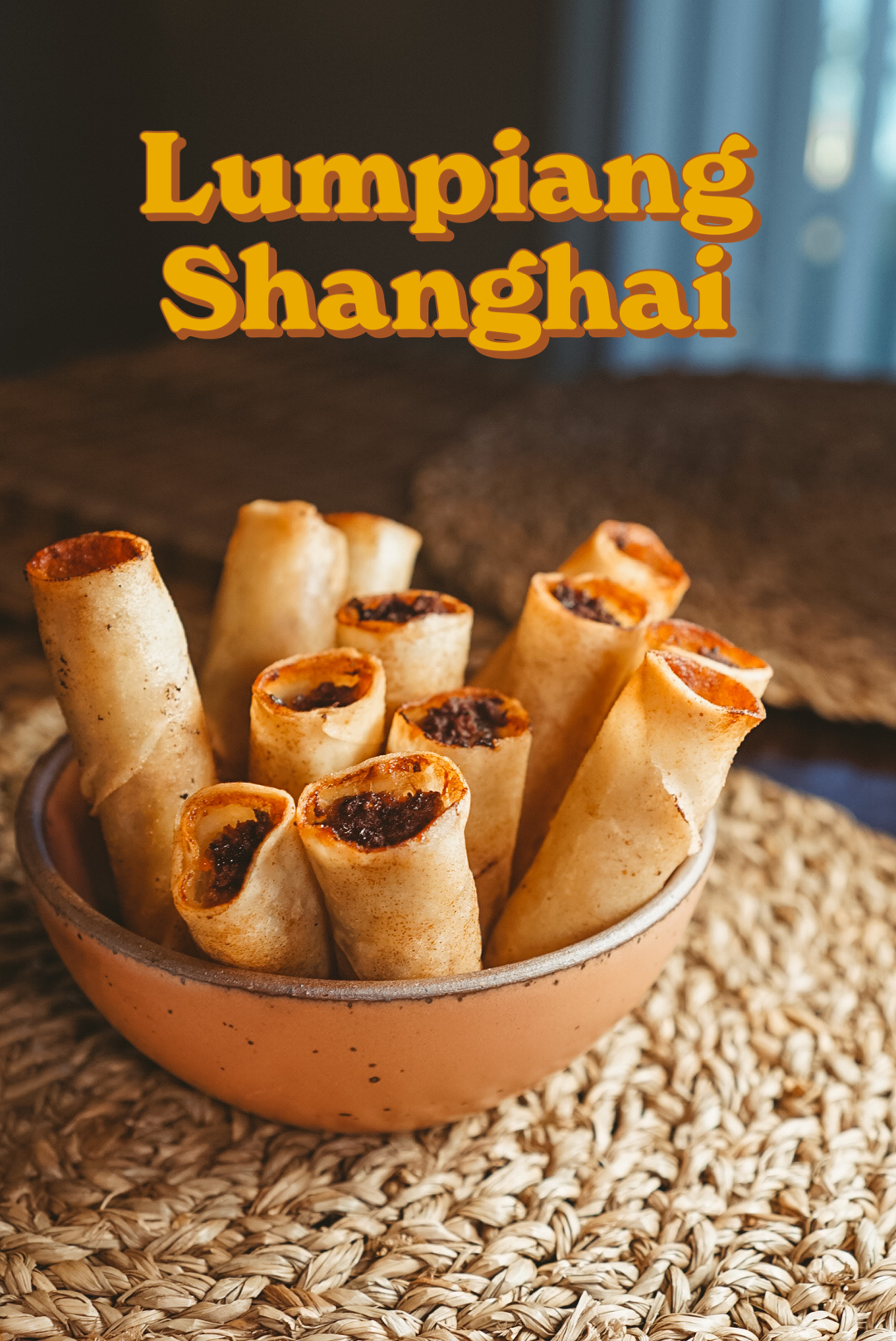 Lumpiang Shanghai is a delicious Filipino style egg roll that you are sure to find at any family gathering involving food, which by the way, is EVERY gathering.
Lumpiang Shanghai
Course: Lunch, Dinner, Snack
Cuisine: Filipino
Difficulty: Medium
Filling Resting Time
2
hours
Ingredients
For the filling

1 pound ground pork

1 pound ground beef

4 stalks green onions, finely chopped

1/2 cup parsley (or cilantro), finely chopped

1 cup carrot, finely chopped

10 cloves garlic, minced

2-3 small taro, grated

¼ cup white sugarcane vinegar

1/3 cup soy sauce

2 tablespoons chili oil

1 tablespoon freshly ground black pepper

1 teaspoon kosher salt

For assembly

1 package lumpia/spring roll wrappers (I use the square ones)

1 egg + 1 tablespoon water (egg wash)
Directions
For the Filling
In a large bowl, combine all the ingredients for the filling and mix with clean hands until everything is blended evenly. Cover and refrigerate the filling for at least 2 hours.

Lumpia Assembly
On a clean work surface, rotate the lumpia wrapper so it is in the shape of diamond.
Spoon a heaping tablespoon of the filling close to the bottom corner of the wrapper in a horizontal line making sure not to put too much. (You can also use a piping bag to pipe a horizontal line of filling.)
Wrap the wrapper around the filling like you would a burrito: bottom corner up, then the sides, rolling it tightly closed until the last corner needs to be dampened with egg wash and sealed.
(At this point you can freeze the lumpia in an airtight container for up to a month. When ready to eat, you would fry them straight from the freezer.)
Frying the Lumpia
In a heavy bottom skillet, heat 2 to 3 inches of vegetable or canola oil over medium heat until it reaches 275°F.
In small batches, fry lumpia in the hot oil being sure not to over crowd the pan. Flip every few minutes so they cook evenly until they are golden brown and crispy. This could take about 10 minutes.
Remove and drain on paper towel lined plate or wire rack over sheet pan.
Serve the lumpia with a spicy vinegar or sweet and sour chili sauce.
---
---