8 Essential Kitchen Tools You Should Have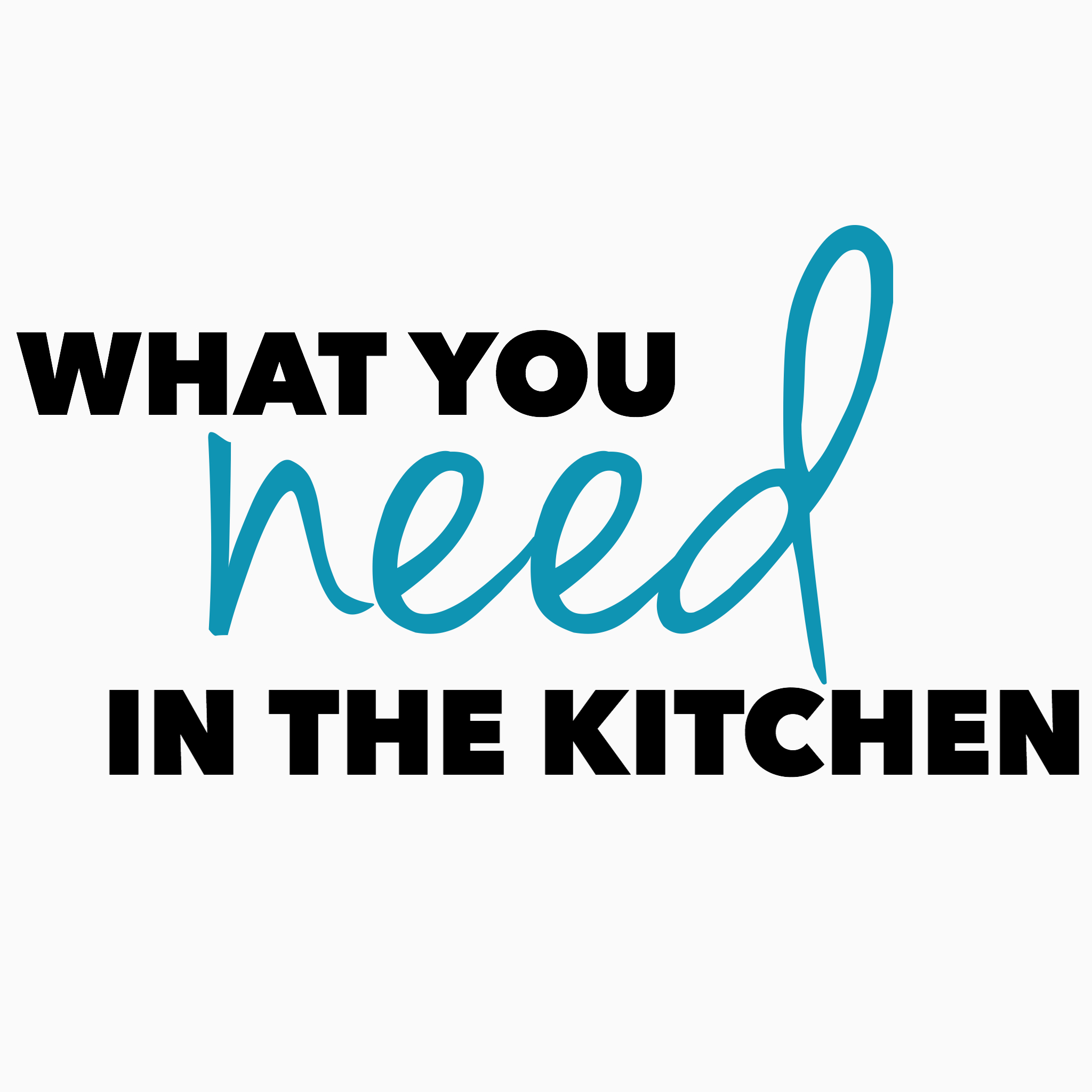 This post may contain affiliate links for products discussed. As an Amazon Associate, I earn from qualifying purchases. What this means is that by clicking one of these links, we may sometimes receive an affiliate fee.
As someone who cooks almost every night, I've realized there are 8 kitchen tools I use almost every time. Kind of like a Myspace TOP 8. Who remembers Myspace and your top 8? Ahhh, am I just old now? Probably. Anyways, if you are new to cooking or looking to get rid of some of that extra kitchen stuff you have here's a list to help you narrow down what you really need. (Note: These items are not listed in any particular order and yes some are multiple items listed together — whoops.)
Cast Iron Skillet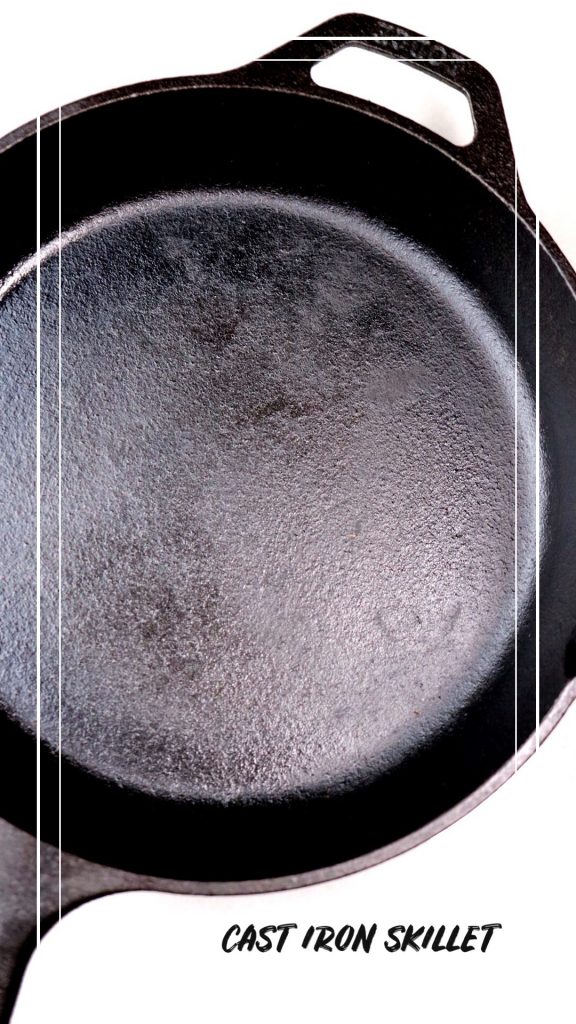 I use my cast iron skillet for everything. You can use it on the stove top and in the oven too. It is perfect for searing, baking, roasting, broiling.
Baking Sheet and Rack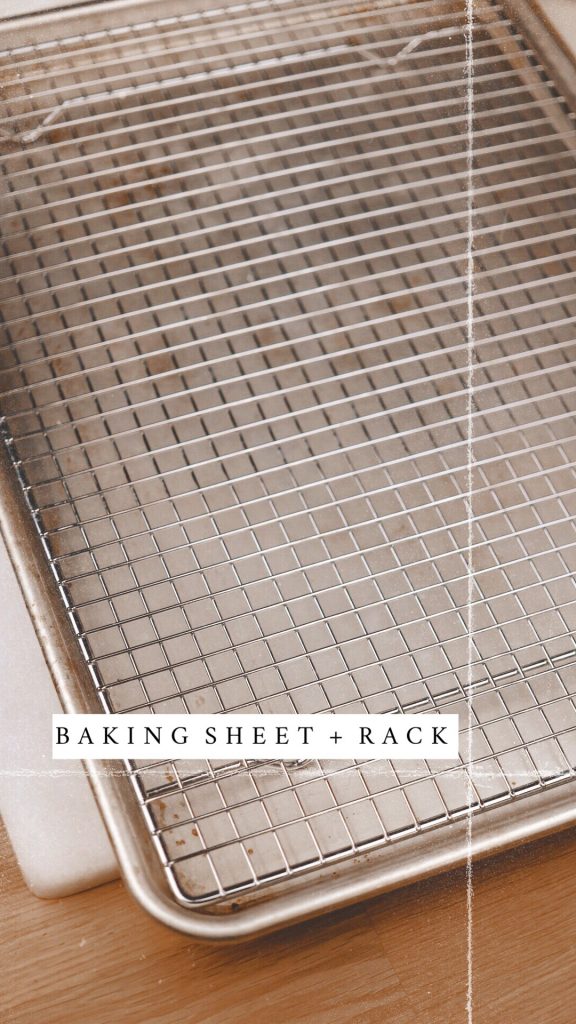 A baking sheet and rack is the ultimate duo. I use the baking sheet for roasting vegetables, fish/meat, and of course cookies! When using the rack and baking sheet together you can crisp food , use it to drain fried food, or cool and glaze donuts.
Chef's Knife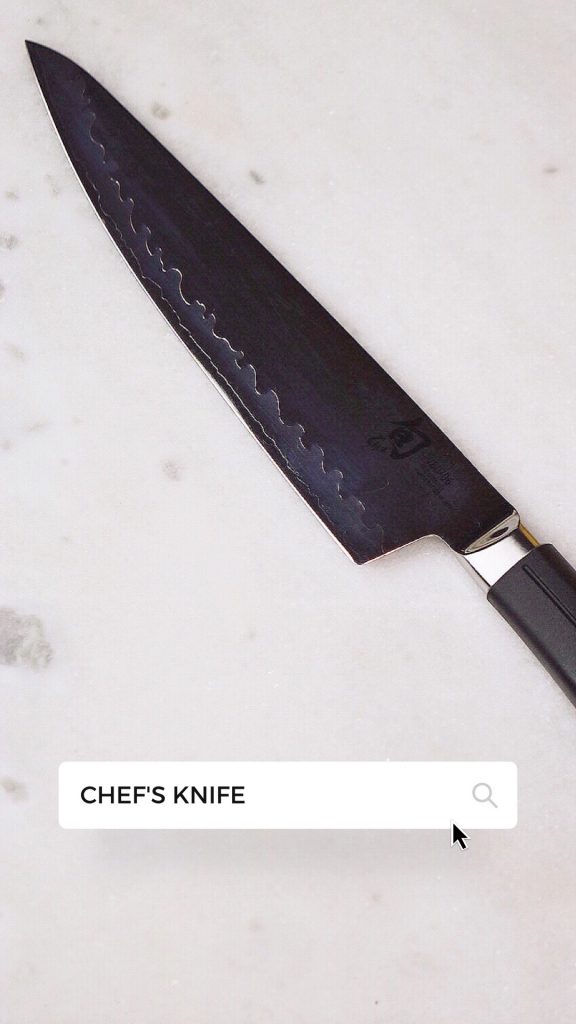 You need at least one quality chef's knife. Make sure to keep it sharp and care for it well.
Measuring Cups and Spoons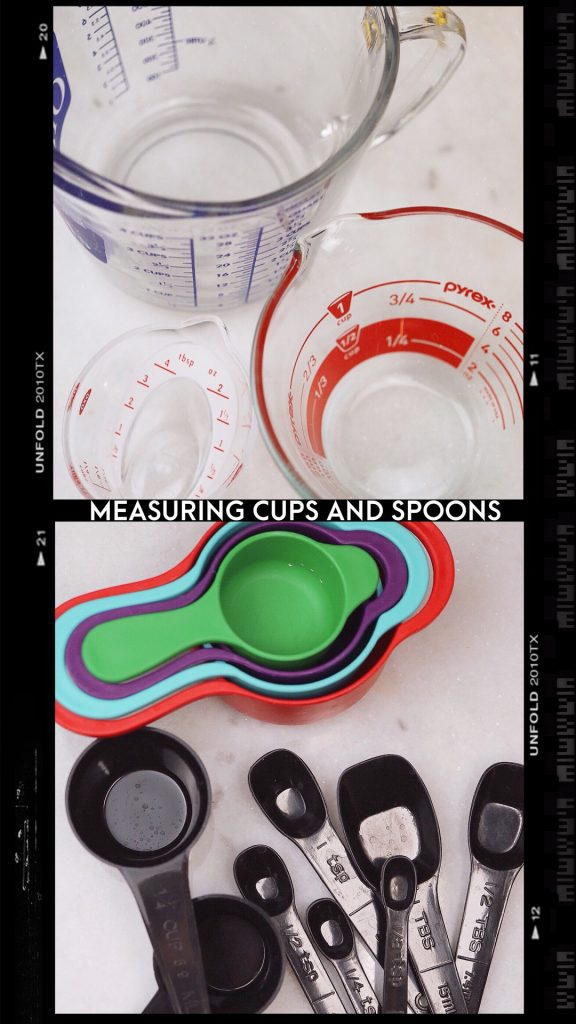 Make sure you have at least one glass measuring cup for wet ingredients and a set of measuring cups and spoons for dry ingredient measurements.
Sieve and Colanders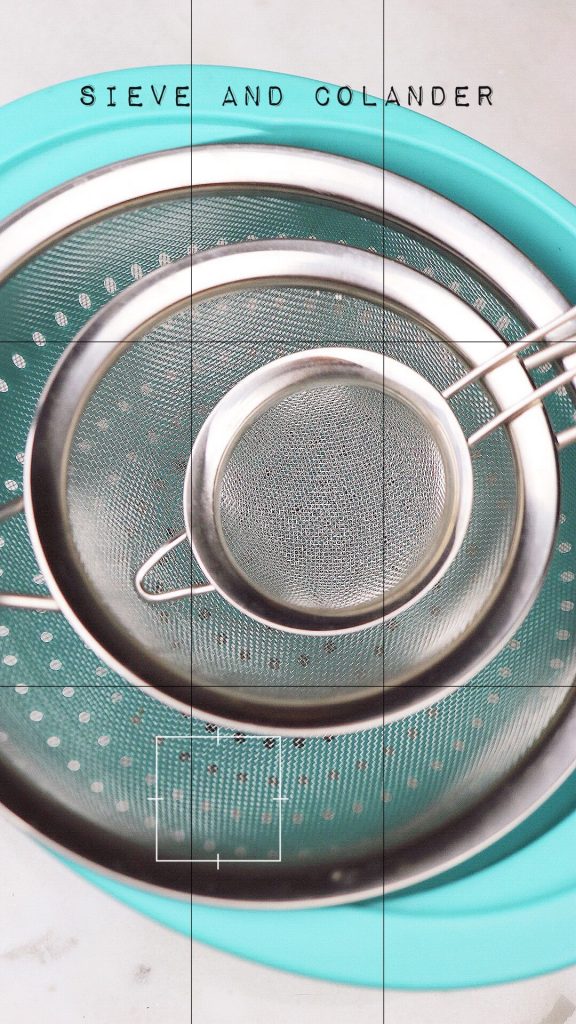 Sieves (also known as fine mesh strainers) and colanders are useful for rinsing/draining grains, fruit, veggies, or canned foods. Use them for sifting wet or dry ingredients and catching seeds when juicing citrus. I am sure there are other uses but these are typically how I use them.
Peeler and Microplane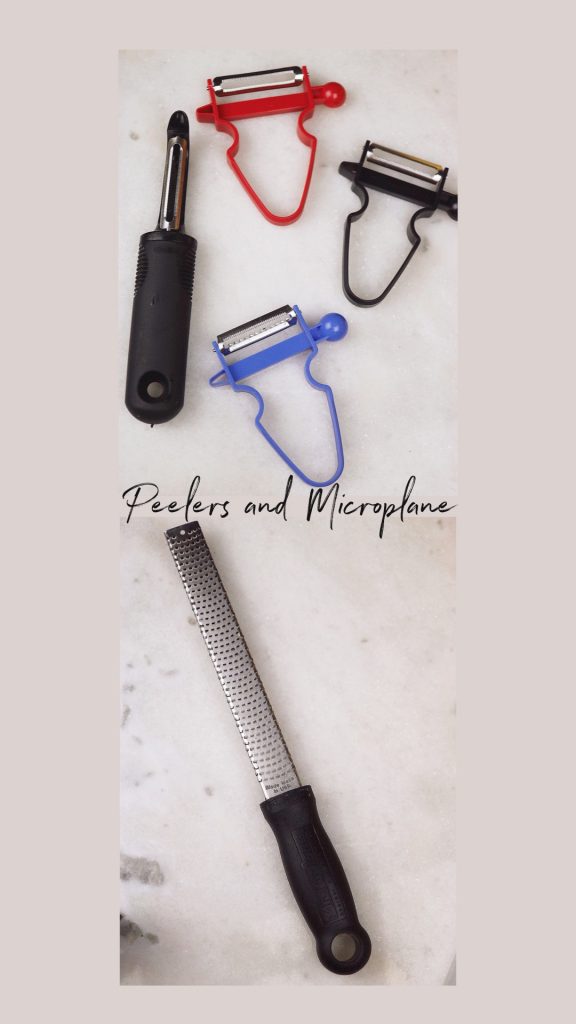 Peelers are a really useful tool. The set I have includes a julienne peeler, which can help you make pretty food. I use my microplane for grating garlic and ginger, nutmeg, cheese, chocolate and for zesting lemons, oranges, and limes.
Instant Pot and Stock Pot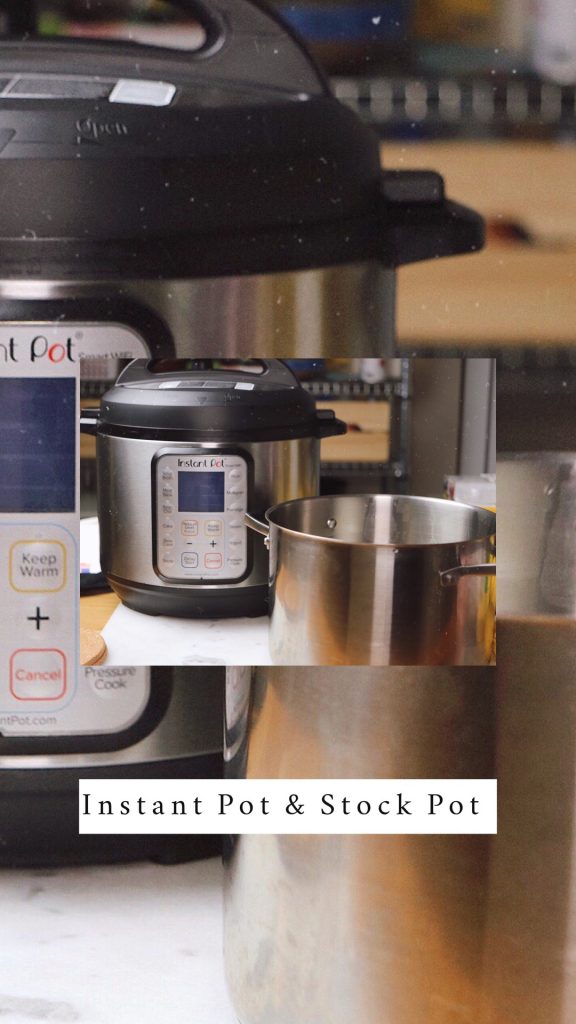 My Instant Pot and stock pot get a lot of use because I love making soups and stews. What is great about the Instant Pot is that it also doubles as a slow cooker, rice cooker, etc. So if you are working in a smaller space, like I do, having equipment that does various tasks is super helpful.
Tongs, Fish Spatula and Ladle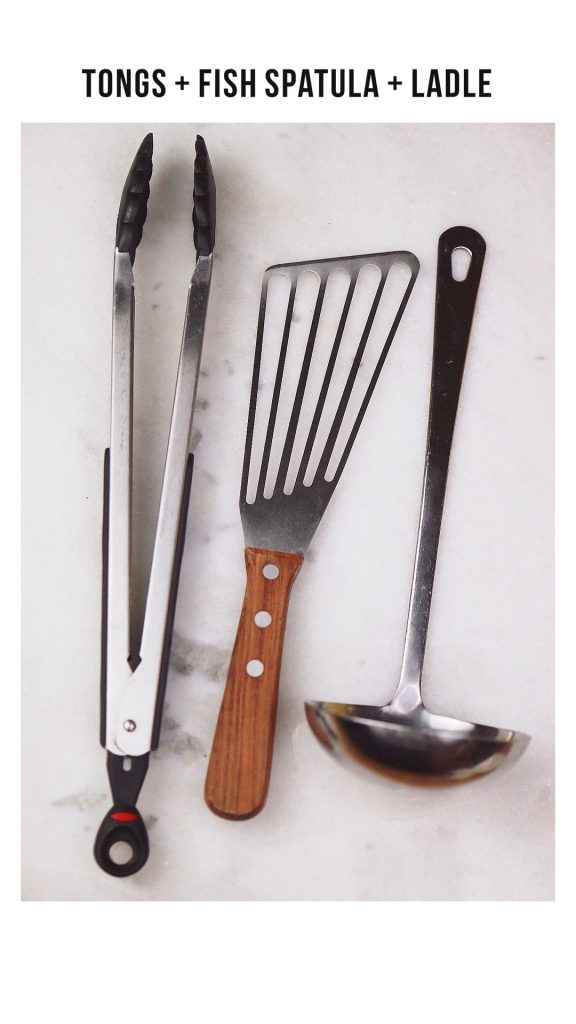 I have a couple sets of tongs and fish spatulas because they are really all I need to move food around. Ladles are helpful for all the soup and stews I am constantly making.
Bonus Kitchen Tool: Of course chopping boards are also important – I forgot to take photos of my boards. I have a wooden butchers block that I use for most of my chopping and a plastic board for slicing or seasoning meat.
---
---