Beef Broccoli/Broccoli Beef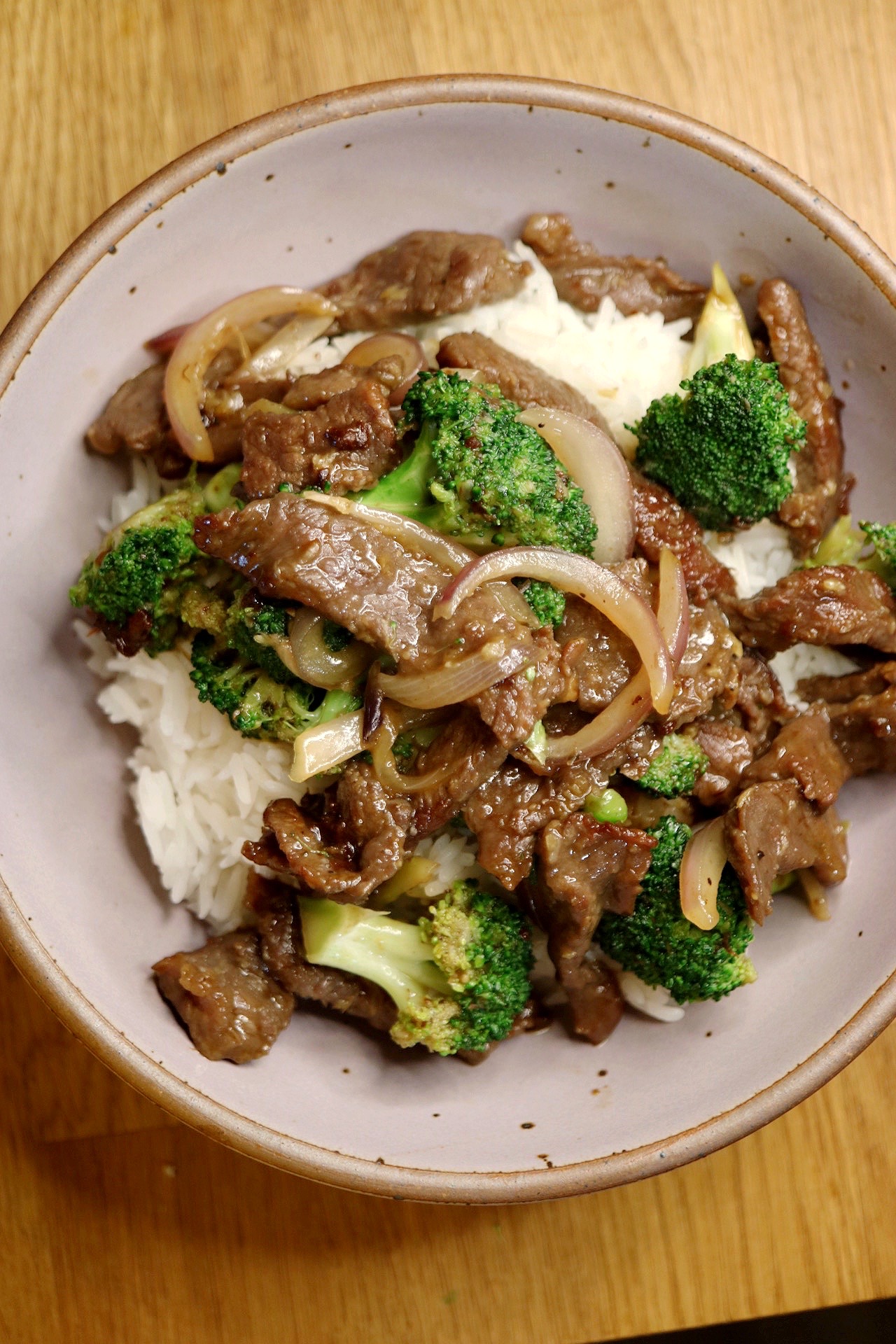 Hello.
Beef Broccoli or Broccoli Beef or add "and" in between the two words – whatever you call it, I love it!
Easy and quick lunch or dinner (or breakfast). I try to keep it simple using what I have on hand.
Give this one a try and tag @felicemadethis if you do!!
Beef Broccoli/Broccoli Beef
Course: lunch, dinner
Cuisine: Asian American, Chinese
Difficulty: Easy
Ingredients
Beef Marinade

8 oz New York (or sirloin), sliced

1 tsp soy sauce

1 tsp rice wine (or Shaoxing wine or water)

1 tsp Corn starch

1/4 tsp baking soda


1/8 tsp black pepper

Sauce

1 tbsp soy sauce

1 tbsp oyster sauce

1 1/2 tsp sugar

1 tbsp rice wine (or Shaoxing wine or water)

1 tsp corn starch

1/8 tsp black pepper

Broccoli and other stuff

1 small head of broccoli

2 cloves of garlic, grated

1 inch piece of ginger, grated

1/2 onion, sliced

1 tsp sesame oil
Directions
In bowl, combine beef with all the marinade ingredients. Set aside and let marinade while you prep all the other ingredients.
In a separate bowl, combine all the sauce ingredients.
Heat wok over high heat and add about a cup of water to a boil. Add a couple pinches of salt. Add in broccoli and boil for about 1 minute. Then, drain the broccoli and set aside.
Heat up wok again and add oil. Add beef in and sear until browned on both sides.
Next add in the sauce, onions, garlic and ginger.
Add in the broccoli and stir fry together. Sauce will thicken during this time.
Turn off heat and add in sesame oil. Serve and enjoy with steamed rice!
---
---